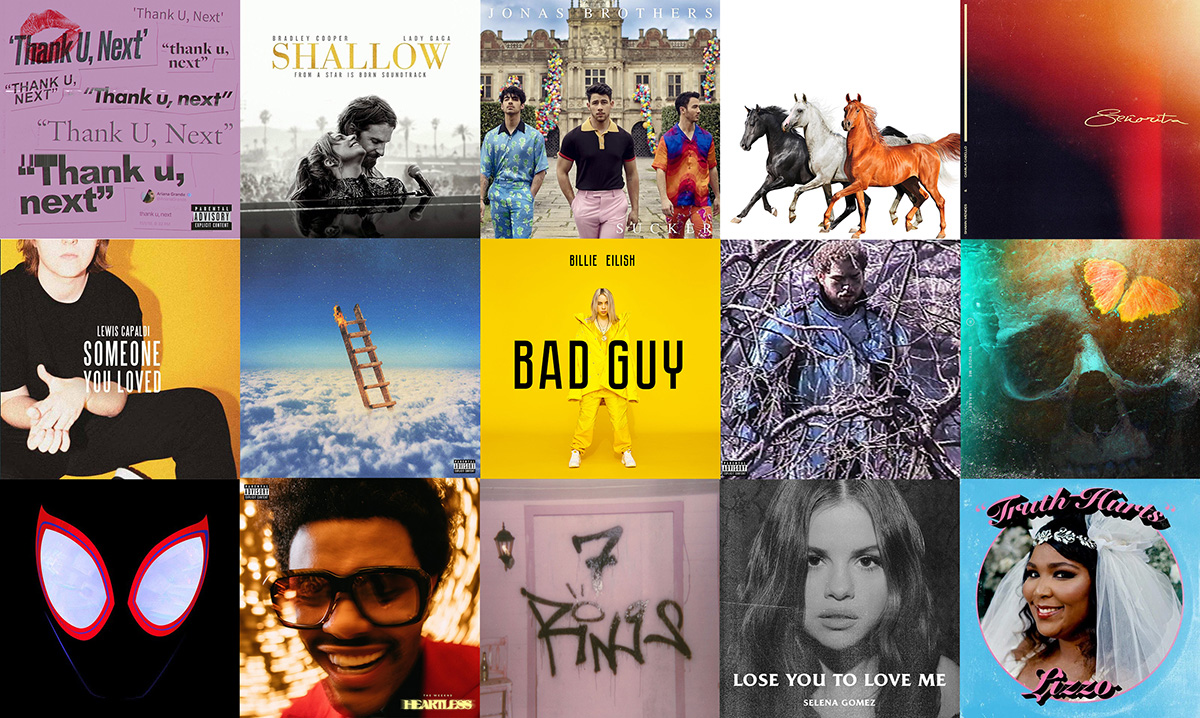 The Messages in Today's Top Music
David R Smith and Jonathan McKee
2019 was music by the numbers. Fifteen different songs reached the top spot on Billboard's Hot 100 Chart. One of them sat there for a record nineteen consecutive weeks! And ten different artists celebrated their very first No. 1 hit this year.
Yet, much of the music revolved around just one theme….
A Year of Loss…and Wins
Each year, The Source for Youth Ministry recaps the nation's most popular music. It's a great way to keep perspective on the music that kids are listening to within the 9 hours and 49 minutes of entertainment media they devour each and every day.
2019 had more No. 1 songs in it than most other years, and it also had more artists than usual make their first leap into the top spot on Billboard's Hot 100 chart. Two artists even double-dipped and had multiple No. 1 songs this year. But here's where it gets really interesting: roughly half of the songs on this list deal with a loss or a break up of some kind…and not all of it was handled with grace or wisdom. In the end, these artists were able to turn their stories of loss into (really) big wins. But what did our kids glean from the experiences these artists sang about?
These songs captured the attention of millions of teenagers around the country so we should know what's in them. As we discuss each song in chronological order, we'll provide lyrical excerpts and links to music videos (where applicable) to discuss some of the messages embedded in the most popular music of 2019.
We've got a lot of ground to cover so let's get to it!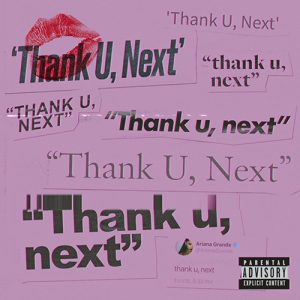 Thank U, Next (Ariana Grande)
Ariana Grande's Thank U, Next initially hit No. 1 in November of 2018 (which many of you might remember from our 2018 summary of No. 1s), and basically reigned through the first week of January, minus a one-week blip due to Travis Scott's Sicko Mode. 
Thank U, Next most likely stayed at the top because of its creative music video with homages to a myriad of popular teen flicks like Mean Girls, 13 Going on 30, Bring it On and more. The music video exploded, shattering countless records.
Ari's messages to young people continue to confuse: be a strong woman – but dress a little slutty, don't let others bring you down, and draw power from yourself. All this wrapped up with a nice little chorus:
Thank you, next (Next)
I'm so f**kin' grateful for my ex
This wasn't the last we saw from Ari in 2019. But first, we'll hear from another strong female voice….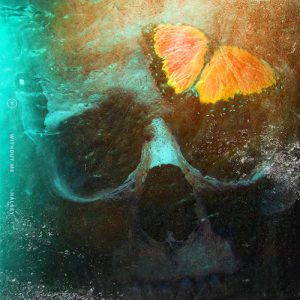 Without Me (Halsey)
If Halsey knows anything, it's how to get people talking. The talented young firebrand, who was born Ashley Nicolette Frangipane, has made waves in her music and in her personal life. Halsey is openly bisexual, sports dozens of tattoos, is politically active, and suffers from bipolar disorder. She describes herself as a "f**ked-up stoner kid who made it." But for two weeks in January the world was talking about her very first solo No. 1 hit entitled Without Me.
In essence, the song is about her falling in love with a self-destructive guy who drags her down into his personal chaos. The song's repeated bridge sums up the song's grim message:
I said I'd catch you if you fall
And if they laugh, then f**k 'em all (all)
And then I got you off your knees
Put you right back on your feet
Just so you can take advantage of me
Yeah, Without Me definitely has a dark theme, as does the song's music video which has been viewed over 325 million times on YouTube. The video provides graphic and depressing images that match her lyrics; in less than 4 minutes, viewers see Halsey fall for a guy, walk with him through his various addictions, suffer under his physical and verbal abuse, only to watch him be put in the back of a police car. Isn't it interesting that a song of this nature found such appeal to millions of listeners across the country?
Without Me was ranked No. 1 across two non-consecutive weeks in January. At the end of that second week, Billboard's chart was moving on without her.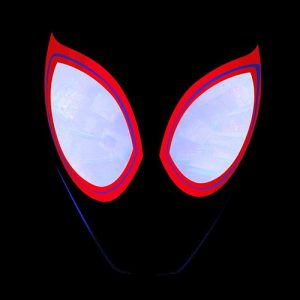 Sunflower (Post Malone and Swae Lee)
For the past few years, Post Malone has cemented his name among the greats by producing chart-topping music…and 2019 was no different. He had two songs reach No. 1 on Billboard's Hot 100 this year, the first being Sunflower which featured fellow rapper Swae Lee.
The song was included on the soundtrack of Spider-Man: Into the Spider-Verse, an animated film from Marvel Comics that follows the heroic actions of multiple Spider-Men from multiple universes who combine forces to fight the villainous Kingpin. If that movie plot sounds confusing, try interpreting the meaning of Sunflower's lyrics; there seems to be as many theories are there are music critics.
There's no debating the song's popularity, however: it's bright, upbeat, and catchy. The music video also speaks to the song's influence with almost 900 million views online. Those elements combined to help Sunflower top the chart for Post Malone during the week of January 19th– 25th.
But come Spring, Post Malone wasn't the only one blooming.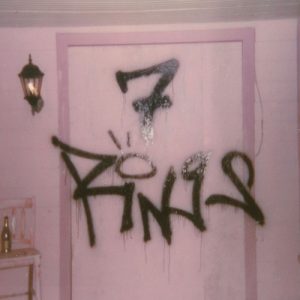 7 Rings (Ariana Grande)
7 Rings, Ariana's second single from her album Thank U, Next, released on January 18th with a music video to match. The song debuted at No. 1 its first week on the Billboard Hot 100 chart earning Grande her second No. 1 tune of the year.
Listeners either resonated with Ari's mixed message of girl power and I don't give a…care, or they just really liked the beat! But her message was clear: so what if I'm not engaged or married, I don't need men anyway. The lyrics give us a glimpse into her psychological state:
I want it, I got it, I want it, I got it
I want it, I got it, I want it, I got it
You like my hair? Gee, thanks, just bought it
I see it, I like it, I want it, I got it (yeah)
Wearing a ring, but ain't gon' be no "Mrs."
Bought matching diamonds for six of my b**ches
I'd rather spoil all my friends with my riches
Think retail therapy my new addiction
The music video is more of the same: lots of glam, girls, and Ariana on all fours on her kitchen countertop giving us a picture-perfect definition of what "sexualization" expects of female artists today. It worked. The song stayed at the top for eight non-consecutive weeks!
The next song on our list isn't as shallow as this one…even though that's the title.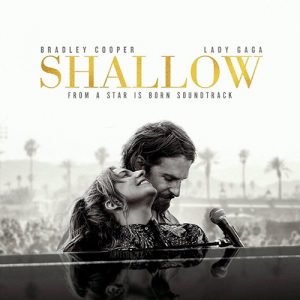 Shallow (Lady Gaga and Bradley Cooper)
Shallow asks the question that every person has asked at one time in their lives:
Tell me somethin', girl
Are you happy in this modern world?
Or do you need more?
Is there somethin' else you're searchin' for?
If that question isn't an open door to conversations about the Gospel, I don't know what is.
This song was the pivotal moment in the 2018 film A Star is Born starring Bradley Cooper and Lady Gaga. In the scene, Cooper's character Jackson Maine invites Gaga's shy character Ally to join him on stage. When Ally belts out, "I'm off the deep end, watch as I dive in…" the audience roars. And now when listeners hear the song, they wait for that moment like they wait for Phil Collin's drum roll in, In the Air Tonight.
The song won the Academy Award and Golden Globe Award for Best Original Song. Shallow was not only a great song, it also provided a great performance, as well. It sat at the top of the charts during the first week of March…but then it got sucker-punched.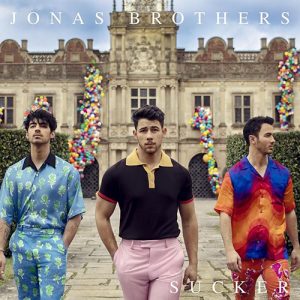 Sucker (Jonas Brothers)
The Jo Bros are back!
Kevin, Joe, and Nick Jonas, the sibling darlings from Disney, reunited to capture the top spot on Billboard's Hot 100 chart with their joint effort Sucker. The song is the very definition of pop music and focuses on how the fellas feel about their females. Based on the song's lyrics, it seems as though our boys are fairly smitten….
I'm a sucker for you
You say the word and I'll go anywhere blindly
I'm a sucker for you, yeah
Any road you take, you know that you'll find me
The song's quirky music video features each of the brothers' leading ladies: Priyanka Chopra Jonas (Nick's wife), Danielle Jonas (Kevin's wife), and Sophie Turner (Joe's fiancé). Not only does this save money on hiring models, it gives the project a personal touch.
Sucker was the top song for seven days, March 16th – 22nd. The next song would reign across five months!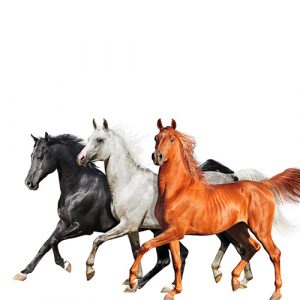 Old Town Road (Lil Nas X featuring Billy Ray Cyrus)
No one predicted Old Town Road.
The song's journey is as intriguing as its sound, deemed "country rap." Lil Nas X released the song independently in December, and got a little bit of airplay, but it was the remix with Billy Ray Cyrus that really took off. The song caught traction on Tik Tok, and in the chart dated April 13th it hit No. 1 where it would stay for 19 consecutive weeks, the longest a song has ever reigned at the top!
What's the song about?
Lil Nas X dropped out of college to pursue his music. When mom and dad didn't agree, he moved in with his sister. But eventually even his sister told him he needed to move out. It was in this time of desperation that he wrote the lyrics about this metaphorical journey he was embarking with the chorus, "can't nobody tell me nothing."
After the chorus he raps:
Ridin' on a tractor
Lean all in my bladder
Cheated on my baby
You can go and ask her
My life is a movie
Bull ridin' and boobies
Cowboy hat from Gucci
Wrangler on my booty
There it is—modern day poetry. Not only was Old Town Road the longest reigning No. 1 in history, it was also 2019's undisputed song of the summer. After that many weeks at the top of the charts, it would take a pirate to steal the No. 1 position.
Fortunately, that's the middle name of the next singer on our list.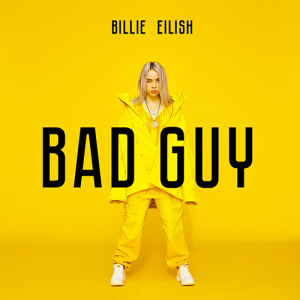 Bad Guy (Billie Eilish)
Yes, her middle name is literally Pirate, and if you want to know even more about Billie Eilish, you can check out the article we wrote about her earlier this year. Interestingly enough, Eilish has the distinction of being the very first person born in the 21st Century to reach the top of the Hot 100 chart. If you're wondering what kind of celebrity she will be, the answer can be found in the chorus of her No. 1 song:
So you're a tough guy
Like it really rough guy
Just can't get enough guy
Chest always so puffed guy
I'm that bad type
Make your mama sad type
Make your girlfriend mad tight
Might seduce your dad type
I'm the bad guy, duh
The song's highly popular music video is a bit zany but follows the song's lyrics quite closely. Several important topics are addressed in Eilish's song including sexuality, power within relationships, and identity and this article does a good job breaking down those messages embedded within it.
Eilish's tune was ranked No. 1 from August 24th– 30th. The next song on our list moved the nation's music from zany to steamy….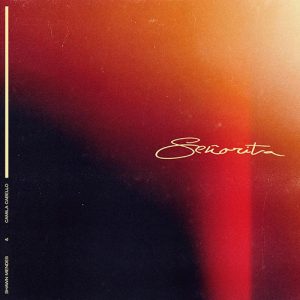 Senorita (Shawn Mendes and Camila Cabello)
Senorita is a sultry collaboration between Shawn Mendes and Camila Cabello. If you don't know what I mean by sultry, just watch the music video. And if your 13-year-old son is one of the 79% of teenagers who brings their phone into their bedroom each night, you'll hope he doesn't discover it. The lyrics are almost a play-by-play for parts of the music video:
Locked in the hotel
There's just some things that never change
You say we're just friends
But friends don't know the way you taste, la la la
'Cause you know it's been a long time coming
Don't you let me fall
Ooh, when your lips undress me
Hooked on your tongue
Ooh love, your kiss is deadly
Don't stop
Once again the message of "don't stop," "lose control," and "go with what feels right in the moment" can be heard loud and clear. Senorita hit No. 1 the last week of August but spent most of the year near the top of the chart and could be heard everywhere.
It would take the next song on our list a couple of years before anyone ever heard of it….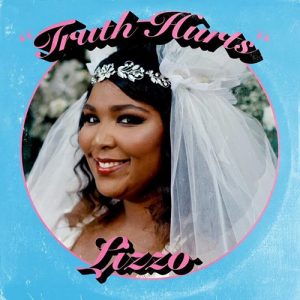 Truth Hurts (Lizzo)
Lizzo is angry. For two reasons. Both have something to do with her No. 1 song Truth Hurts.
For starters, this tune which gave the 31-year-old singer her very first No. 1 song was released all the way back in 2017…as in two-whole-years-ago 2017! And then there's the fact that this song is about her dealing with a break up.
She's been making music for a decade, but it wasn't until Truth Hurts was featured in countless viral TikTok videos and finally Netflix's popular movie Someone Great that Lizzo became a household name. Why is it that Truth Hurts could reach an audience across a timespan of two years? Because the song is about the upset that stems from a break up. Here's how Lizzo dealt with it: 
I'ma hit you back in a minute
I don't play tag, b**ch, I been it
We don't f**k with lies, we don't do goodbyes
We just keep it pushing like aye yi yi
I'ma hit you back in a minute
I don't play tag, b**ch, I been it
We don't f**k with lies, we don't do goodbyes
We just keep it pushing like aye yi yi
The rest of the lyrics aren't much deeper (or cleaner) and the song's music video certainly communicates Lizzo's frustration. Ironically enough, Lizzo turned a break up into her start up. As a result of her hit song, she's had several high profile live performances (most notably, this year's MTV VMAs) and she was just voted TIME's Entertainer of the Year.
Though she had to wait two years for her song to reach the top of the charts, she capitalized on the moment holding the spot for a total of seven weeks (September 7th – October 18th and then October 26th  – November 1st).
Afterwards, someone was about to go higher than her…or at least get higher than her….
Highest in the Room (Travis Scott)
Even though Travis Scott is the highest person in the room, he was only the highest person on the charts for one week in 2019 (just like he was in 2018). 
Highest in the Room hit No. 1 on the Billboard Hot 100 chart dated October 19th. The first few seconds of his music video probably tell it all. The shot pans to the right where Travis stands smoking a big ol blunt. Let's just say that Travis doesn't mind being labeled the most intoxicated person in the room. (It's really a wonder that Kylie Jenner and Travis broke up about a week before the song's release.)
The video goes on to show him smoking more, walking through a room of pole dancers, and eventually venturing out onto the i-beams of a building under construction. (Perhaps the music video is better if you're high?) The lyrics are typical of the "clean" lyrics today…and by "clean" I mean no curse words:
I'm doin' a show, I'll be back soon (Soon)
That ain't what she wanna hear (Nah)
Now I got her in my room (Ah)
Legs wrapped around my beard
One week later another song would attempt to sober him up.
Someone You Loved (Lewis Capaldi)
Lewis Capaldi knows how to turn a loss into a win…in a big way.
Like millions of others, the Scottish-born singer suffered the loss of a loving relationship. Unlike most, he turned the experience into an international smash hit on multiple charts around the world. The 23-year-old European released his debut album Divinely Uninspired to a Hellish Extent earlier this year and watched it inspire music fans for six weeks at the top of the UK Albums chart. Towards the end of the year, the tune successfully jumped The Pond and topped Billboard's chart for three non-consecutive weeks. The song's lyrics are stirring, as evidenced by his heartbreaking chorus:
Now the day bleeds
Into nightfall
And you're not here
To get me through it all
I let my guard down
And then you pulled the rug
I was getting kinda used to being someone you loved
The music video is simple, but no less compelling. It features Capaldi's ex walking away down a dark street leaving him alone and tortured by his regrets. If you want more insight on this song's meaning – or if you're mesmerized by Scottish accents – you can check out this video which features Capaldi explaining his song in his own words.
Someone You Loved was Lewis Capaldi's very first No. 1 song in the U.S. It reigned at the top from November 2nd – November 8th and then again from November 16th – November 29th. When it was knocked out of the top spot, it was to another artist who was finally capturing her very first No. 1 title.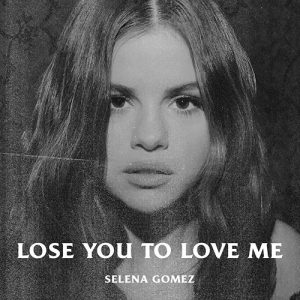 Lose You to Love Me (Selena Gomez)
Selena Gomez finally claimed her first-ever No. 1 song with Lose You to Love Me a sad ballad about the hurt of breakup.
You promised the world and I fell for it
I put you first and you adored it
Set fires to my forest
And you let it burn
Ouch! Fans speculate that the song is about her long on-and-off relationship with Bieber. Only Selena knows for sure.
But like other girl power songs of the decade, Lose You to Love Me is about discovering yourself through the pain of this kind of heartache. She says I needed to lose you to find me, and then I needed to hate you to love me. A little grim, but listeners loved it.
Well, for a week anyway.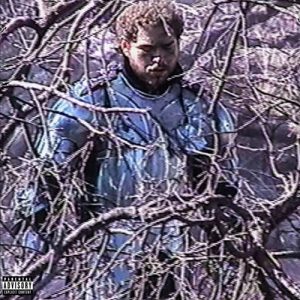 Circles (Post Malone)
Circles finds Post Malone running the music scene again…even if the song has him running in circles.
From November 30th – December 13th, Post Malone returned to the top spot on Billboard's Hot 100 chart with his solo work Circles. In sticking with a theme in 2019's most popular music, the song is about the loss of love. His lyrics reveal that he and his significant other have been running around in circles, and it's just time to call it quits.
Let go
I got a feeling that it's time to let go
I say so
I knew that this was doomed from the get-go
You thought that it was special, special
But it was just the sex though, the sex though
And I still hear the echoes (the echoes)
I got a feeling that it's time to let it go
Let it go
Yeah, those are some harsh terms, but it's still fairly clean for the likes of Post Malone. The music video casts Malone as a knight-in-not-so-shiny-armor as the two separate on a battlefield of love.
The top of the chart belonged to Post Malone for three weeks. But every week is followed by a weekend….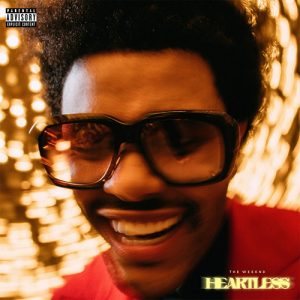 Heartless (The Weeknd)
It looks like we'll have to end the year on a low note, a very low note.
As of this writing, The Weeknd's song Heartless is in the No. 1 spot on Billboard's Hot 100 chart. The song is aptly named as it presents its singer, Abel Makkonen Tesfaye (aka The Weeknd), as absolutely heartless – and demeaning – toward women. Here's how he opens his hit song:
Never need a b**ch, I'm what a b**ch need (B**ch need)
Tryna find the one that can fix me
I've been dodgin' death in the six speed
Amphetamine got my stummy feelin' sickly
Yeah, I want it all now
I've been runnin' through the pu**y, need a dog pound
Hundred models getting' faded in the compound
Tryna love me, but they never get a pulse down
The remainder of the lyrics, which we won't link, are just as crude as these. The music video, which we also won't link, shows plenty of smoking, excessive drinking, and the resulting vomit. Of course, the vomiting could have resulted from the frog he licked…. Who knows?
Maybe for Christmas, we'll get a new No. 1 song?
Looking Back
I (Jonathan) love music. My kids love music. My daughters and I make playlists on Spotify and follow each other. Music can be uplifting, nostalgic, romantic… but sadly, it can also be distractingly irresponsible…even crude. So how do our kids learn to recognize the difference?
Sometime parents think censorship is the answer. Block the bad stuff. And even though content blocking or screen limits can be helpful (especially with younger kids), these filters are never fool proof. In other words—you can't block everything. You eventually have to teach your kids to make good entertainment media decisions.
So what does that look like?
In a world drowning our kids with lies, give your kids opportunities to soak in the truth. The more your kids get to know the truth of God's word, they'll recognize the lies when they hear them.
Also find music they can say yes to, not just Christian music, but music with positive messages. Consider songs like 10,000 Hoursfrom Bieber and Dan + Shay. In a year of songs about breakup, here's a song about investing in marriage. Or how about Look What God Gave Her, by Thomas Rhett. Rhett actually shot his music video for this song with his family instead of some random model. Whodathunkit!
As 2019 comes to a close, start thinking how you can open up the doors of dialogue about music in 2020, like buying your kids powerful Bluetooth speakers to use at home instead of headphones…whatever it takes.
In a world full of lies, be sure and engage your kids in conversations about truth!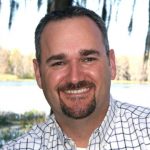 David R. Smith
David R. Smith is the author of several books including Christianity... It's Like This and speaks to parents and leaders across the U.S. David is a 15-year youth ministry veteran, now a senior pastor, who specializes in sharing the gospel, and equipping others do the same. David provides free resources to anyone who works with teenagers on his website, DavidRSmith.org David resides with his wife and son in Tampa, Florida.