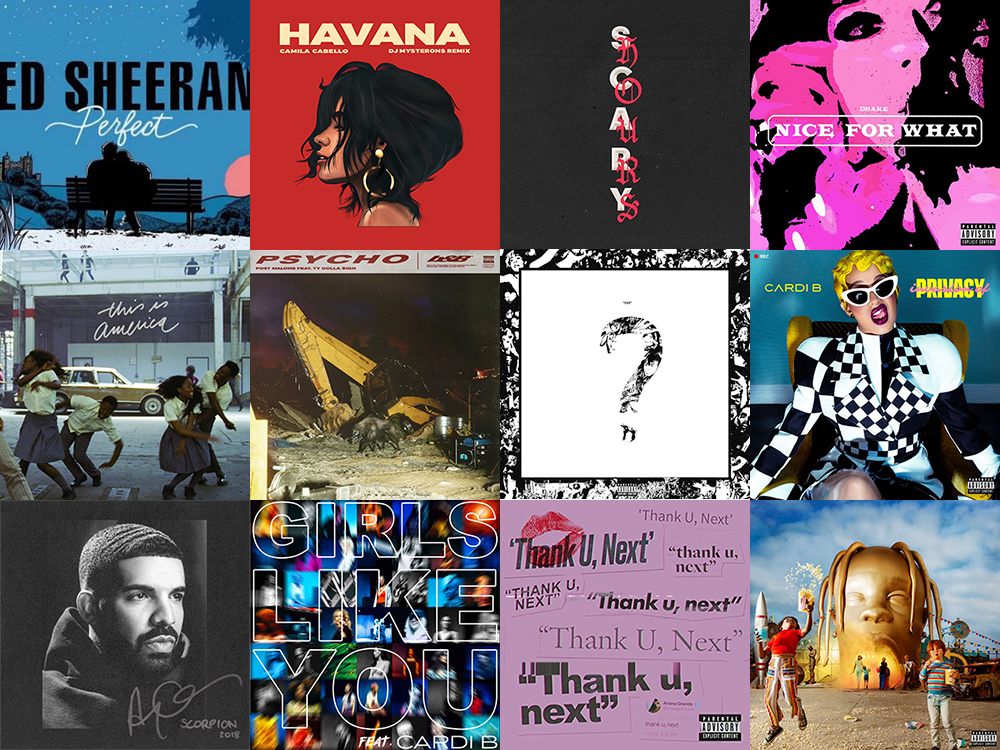 by Jonathan McKee and David R. Smith
Geography. Theology. Misogyny
Hookups. Breakups. Startups.
The top-ranked songs of 2018 offered teenagers a wide variety of messages this year. So, what did they actually hear from this year's mashup of No 1's, and how can we dialogue about these modern day "poets?"
Instrumental Influence
For years now, The Source for Parents has compiled an annual list of the No. 1 songs in America as ranked by Billboard's Hot 100 Chart (Here's 2017's article). Sometimes you'll encounter songs that are great and have a positive message for young minds and hearts. Sometimes, the songs are as poisonous as they are popular. There will always be some debate as to where a particular song might fall on the moral spectrum, but no one can debate the influence these tunes have on teenagers. These songs have been downloaded millions of times and their music videos have been watched hundreds of millions of times, if not more.
In this article, we'll explore the 12 songs that have ascended to the very top of the charts and take a look at their lyrics, their accompanying music videos, and in some cases, the artists themselves. At the end, we'll share a few simple tips that will help you learn how to stay current on today's music and dialogue with your kids about their musical choices.
Here are the No. 1 songs of 2018 in chronological order.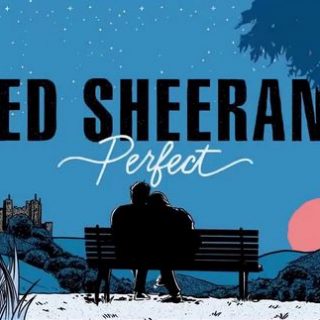 Perfect (Ed Sheeran)
By the time 2018 rolled around, Ed Sheeran's song Perfect had already been sitting at the top of the charts for a few weeks. This song went No. 1 on December 10th of 2017 and would remain so until January 26th of the new year.
In Perfect, Sheeran speaks of romance that goes deeper than just the "shape" of a woman.
Well I found a woman, stronger than anyone I know
She shares my dreams, I hope that someday I'll share her home
I found a love, to carry more than just my secrets
To carry love, to carry children of our own
We are still kids, but we're so in love
Fighting against all odds I know we'll be alright this time
Darling, just hold my hand Be my girl, I'll be your man
I see my future in your eyes
The music video stars the beautiful Zoey Deutch and is set in the equally beautiful mountains of Austria where the couple is shown skiing with friends, making snow angels, and other romantic things couples do when they're in love with each other.
Perfect is about all the things that go right in romance.
The next song, not so much….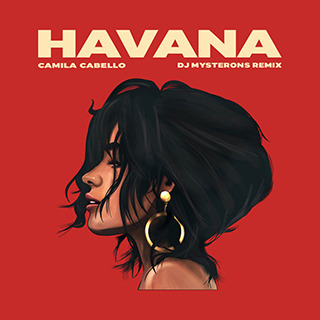 Havana (Camila Cabello feat. Young Thug)
Does Camila Cabello give you that "Where do I know her from?" feeling? If so, your aha moment will come when you realize she was formerly part of the girl band known as Fifth Harmony that produced Work from Home in 2016. In December of that same year, the Cuban-American songstress ventured out on her own, and in early 2018, she celebrated her first international hit, Havana.
The catchy song hinges on an understanding of simple geography. She fell in love with a guy from the States, but when she moved to Atlanta with him, she realized she left a piece of her heart in Cuba.
Havana, ooh na-na (ay, ay)
Half of my heart is in Havana, ooh-na-na (ay, ay)
He took me back to East Atlanta, na-na-na (uh huh)
Oh, but my heart is in Havana (ay)
My heart is in Havana (ay)
Havana, ooh na-na
It's hard to believe that this song – as often as it was played in restaurants, department stores, and clubs – was only at the top of the Hot 100 Chart for one week, January 27th to February 2nd. Granted, the lyrics are super simple and quite repetitive; one article claims there are 75 na's in the song. But, the music video– which has a (very) long and (very) silly introduction – has been seen well over 700 million times on YouTube…and it won Cabello the coveted Video of the Year at MTV's 2018 Video Music Awards.
Who knows if Cabello will have another hit in her future? The next guy on our list says he will…and that it's God's plan….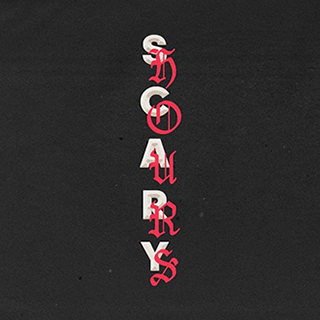 God's Plan (Drake)
On February 3rd Drake hit the charts for the first time in 2018. At the time no one knew that this was going to be Drake's best year by far.
The first song to go No. 1 for Drake in 2018 was God's Plan, a song that might even be called humble for Drake, because instead of once again calling himself "the 6 God" (the self proclaimed God of the six boroughs of Toronto), this time he seems to be giving credit to God and claiming that he (Drake) can't do this on his own. But other times in the song he seems to be just back to the same ol' Drake, bragging about himself. (I got to give a shout out to my friends at Focus here for a really insightful review of the song.)
The music video, however, is noteworthy. Drake gives away a million dollars to people in his community. Some have criticized his motives, filming his own generosity, but I'm not going to read into his motives. I'm just glad he's giving a little back to the community.
Regardless of what critics said, God's Plan resided at the No. 1 spot for 11 weeks, only to be knocked out of the No. 1 spot by Drake himself.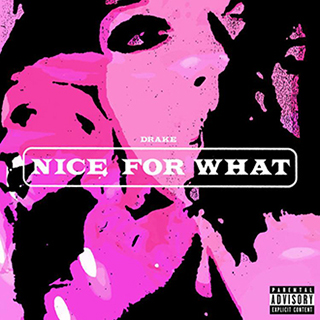 Nice for What (Drake)
Nice for What is essentially a rhetorical question Drake says hardworking women should ask themselves from time to time. In the midst of trials, struggles, and setbacks, why do women have to be nice? After all, who do these women have to impress? Here's how he puts it:
You ain't stressin' off no lover in the past tense
You already had them
Work at 8 A.M., finish 'round five
Hoes talk down, you don't see 'em outside
Yeah, they don't really be the same offline
You know dark days, you know hard times
Doin' overtime for the last month
The song has been called a "Celebration of Women – Especially Black Women." In addition to a music video that includes a rather lengthy list of female cameos, the song's lyrics talk about how women struggle in the world: dealing with breakups, having to work long hours, and only being appreciated for their sex appeal.
I don't want to start a debate about gender equality (or inequality), but I do think it's fitting to raise some questions about hypocrisy, namely Drake's. Sure, Nice for What reveals Drake as sympathetic towards the plight of women, but that sentiment is inconsistent with much of the work across his career. Need examples?
Let's hope our kids missed hearing the over-the-top sexual lyrics of Pop That, a song he was featured on in 2013 by French Montana. Women are only desired for one body part…and no, it's not their eyes.
He offers a confession about "naked pictures" and "bi**hes that we almost had" in Marvin's Room.
He seems utterly fascinated with a** in his song In My Feelings (more on that jewel below).
Or his collaboration on the song F**kin' Problems with friends A$AP Rocky, Kendrick Lemar, and 2 Chainz where he summarizes it well, "I love bad b*tches, that's my f**kin' problem, and yeah, I like to f**k, I got a f**kin' problem…"
You can't have it both ways…unless you're Drake.
While this song wasn't quite the powerhouse that God's Plan was, it was still a force to be reckoned with by his competitors. The song was No. 1 for four consecutive weeks between April 21st and May 18th. However, it regained the top spot for another two weeks between June 2nd and June 15th. The song climbed to the top a third time from June 23rd to June 29th…and a fourth time from July 14th to July 20th! Yep, this song had enough staying power that it went No. 1 in four different months for a total of eight weeks at the top!
Nice for What highlighted inconsistencies about women. The next song on our list highlighted inconsistencies about our country.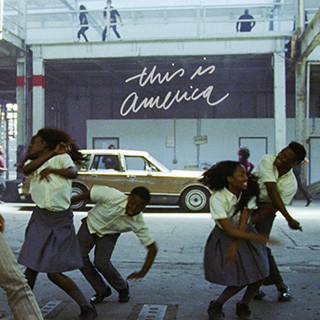 This is America (Childish Gambino)
Donald Glover, Jr., who chooses to go by the stage name Childish Gambino, is an actor, director, producer, comedian, writer, singer, rapper, and DJ. Yep, this handsome, talented African-American man can pretty much do everything…all while producing thought-provoking music.
That's the category in which This Is America falls. Glover's lyrics address a number of divisive issues including police brutality, guns, race, and more. The insanely graphic music video, which has been viewed online 440 million times, goes even farther – much farther, in fact. For example, Glover executes a black man by shooting him in the back of the head, turns to the camera, and sings, "This is America." Moments later, he mows down a black church choir with a machine gun, looks into the camera again, and repeats his refrain, "This is America." The video also shows marijuana use, rioting, Jim Crow poses, and a terrified Glover trying to escape an angry mob.
Evidently, Glover's message struck a nerve with the nation he sings about. His song was at the top of the charts for two consecutive weeks, May 19th to June 1st. No one knows the musical future of this prolific actor, but he'll probably try to stay relevant in both realms of media; in the past, he has publically thanked Migos, an Atlanta-based rap group, for their music while in the middle of an acceptance speech for his TV show entitled Atlanta.
Childish Gambino says life in America is broken. But the next guy on our list is living it up!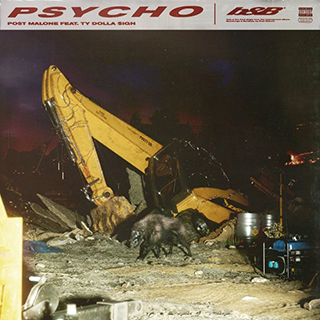 Psycho (Post Malone feat. Ty Dolla Sign)
Post Malone made our list last year with his No. 1 song, Rock Star. In it, he talks openly about the downside of fame and fortune, particularly the isolation and how everyone tries to take advantage of him. But in 2018, Malone has changed his tune. Literally.
Hunnid bands inside my shorts, DeChino the sh*t, ay
Try to stuff it all in, but it don't even fit, ay
Know that I been with the sh*ts ever since a jit, ay
I made my first million, I'm like, "Sh*t, this is it," ay
30 for a walkthrough, man, we had that b**ch lit, ay
Had so many bottles, gave ugly girl a sip
Out the window of the Benzo, we get seen in the rent'
And I'm like "Whoa, man, my neck so go***mn cold"
Diamonds weigh, my teeths is sore
I got homies, let it blow, oh
My money thick, won't ever fold
She said, "Can I have some to hold?"
And I can't ever tell you no
Based on the lyrics alone, it seems Post Malone has somehow managed to figure out how to enjoy his growing wealth and renown. Add in the music video, which features Malone and Ty Dolla Sign, wearing expensive clothes, using flame throwers, and driving a tank, and it's easy to see that prestige and affluence suits them nicely.
Malone's song was at the top of the charts for one week, June 16th to June 22nd. And that same week events were brewing that catalyzed its replacement…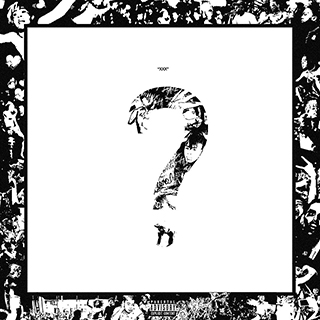 Sad (XXXTentacion)
Sad is probably the most bizarre music story of 2018, one revealing our culture's fascination with death and tragedy.
The short version is this:
Rapper XXXTentacion shot a bizarre music video (directed by himself) of him attending his own funeral and getting in a fight with himself. (And yes, the video is straight up freaky!) The song was called, Sad.
On June 18, before the video's release, the young rapper was shot in an attempted robbery in Florida.
The next day the song broke the single day streaming record with 10.4 million streams. The song exploded in popularity.
On June 28th, just 10 days after his death the music video of him attending his own funeral released… and freaked people out.
June 30th the song went No. 1.
This is the first time in decades a musician has hit the top of the charts after his or her own death since The Notorious B.I.G. in 1997 with Mo Money Mo Problems.
But Sad's "freaky campfire story" appeal didn't provide enough interest to last more than one week at the top, because Cardi B was knocking at the front door with her second No. 1.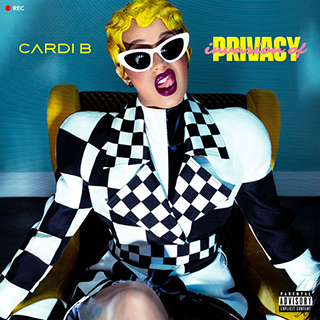 I Like It (Cardi B, Bad Bunny, and J Balvin)
Last year, back in October of 2017, a new female rapper emerged with an overtly crude song titled Bodak Yellow, laced with sexual lyrics. The song went No. 1 and Cardi B quickly became a cultural phenomena. Just when people started wondering if she would be a one-hit-wonder, Cardi was back with a new hit titled I Like it.
I Like It proved more melodic and less aggressive than Bodak Yellow, revealing a little bit of range from Cardi, but it didn't necessarily rank as family friendly…especially if you spoke Spanish. Like when rapper Bad Bunny chimes in:
I like Puerto Ricans, I like Cubans
I like the accent of the Colombians
How Dominicans move the a*s
But Venezuelans f**k me good
(Spanish lyrics interpreted to English by Billboard.)
I Like It hit No. 1 on July 7th and stayed atop only one week when Drake's Nice for What hit No. 1 for the 4th time in 2018… only to be replaced by Drake again.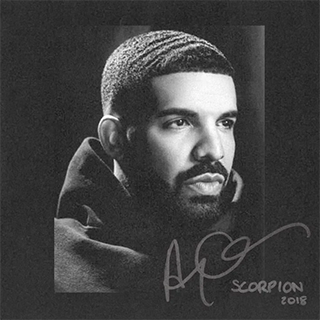 In My Feelings (Drake)
July was a good month for Drake. On June 29th he released his album Scorpion and it shattered countless records, becoming the first album to rack in over a billion global streams in the first week of the release. Maybe that's because, count em', seven of the songs landed in the top 10, breaking a 54-year-old record previously held by the Beatles for the most songs in the top 10 of the Billboard Hot 100, also breaking a record previously held by Michael Jackson for the most in the top 10 by a solo male.
The release of Scorpion ricocheted Nice for What back into the number one spot, but only for a week, soon to be beat out by Drake himself once again on July 21st with In My Feelings. But this song's rise to the top was in true modern fashion. . . through a viral video.
It started on the release date of the song when comedian Shoker posted a spontaneous video dancing to the song, tagging it #InMyFeelings and #DoTheShiggy. The post exploded and celebrities began posting their versions of the dance, people like Will Smith, Kevin Hart, Odell Beckham Jr… many tagging #InMyFeelingsChallenge. Before long everyone wanted a shot at showing their moves, and with the song on everyone's mind (and Instagram feed)… No. 1 was inevitable.
A few weeks after the son hit No. 1 the music video released, only helping the song's popularity, with humor and a mashup of the celebrity dances included.
So what is this immensely popular song about?
In My Feelings is a peek into Drakes feelings about some of the women he cared for as he reminisces and wonders if they still love him. But, being a true club mix, the song quickly digresses into a mix of misogynistic dance jargon telling women how to drop it, back it up, and clap it, which honestly, most of this younger generation doesn't even seem to notice because most good dance songs from the last decade do this ("Apple Bottom jeans, boots with the fur…"), and offering comments like, "I'ma hit it" (hit it is a term for sex).
The lyrics at the end are almost comical when you see them printed out:
Bring that a*s, bring that a*s, bring that a*s back
B-bring that a*s, bring that ass, bring that a*s back
Shawty say the nigga that she with can't hit
But, shawty, I'ma hit it, hit it like I can't miss
Clap that a*s, you're the only one I love, clap that a*s
Bring that a*s back
(Good thing most our kids don't know the source of where some of this is remixed from.)
In My Feelings reigned unrivaled for 10 consecutive weeks putting Drake at the tip top of the charts for a total of 29 weeks during 2018. Over half the year belonged to Drake.
But then another creative music video launched another song to No. 1 from two names not unfamiliar with the No. 1 spot…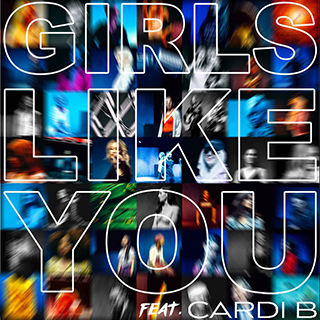 Girls Like You (Maroon 5 feat. Cardi B)
Maroon 5's front man, Adam Levine, knows exactly what kind of girl fits him, and in Girls Like You, he describes her the following way:
'Cause girls like you
Run around with guys like me
'Til sundown, when I come through
I need a girl like you, yeah yeah
Girls like you
Love fun, yeah me too
What I want when I come through
I need a girl like you, yeah yeah
For the most part, it's a neat song about love that has the distinct Maroon 5 sound, namely a focus on Levine's high, but powerful, vocals. The music video, which is quite creative in a make-you-dizzy-sort-of-way, has proven wildly popular. As of this writing, it has been viewed 1.4 billion times on YouTube! It doesn't hurt that the video features female cameo after female cameo from beginning to end. Those ingredients easily explain why Girls Like You reigned at the top of the charts for seven consecutive weeks, from September 29th to November 16th.
When this tune about finding love was finally evicted from the No. 1 spot, it was to a song dedicated to harsh breakups.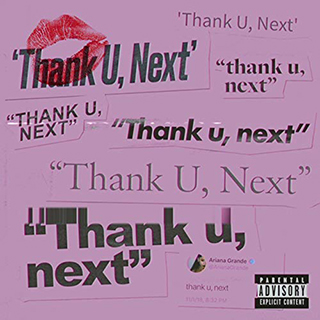 Thank U, Next (Ariana Grande)
Many of you recognize this title because we already dissected it in a Youth Culture Window article on November 10th titled, Party for One: The Age of Me. I encourage you to check out that article for our breakdown of what young people will glean from that song.
Two interesting developments since the writing of that article:
On November 17th, one week after our article, the song went number one (no, not because of our article, but because young people love Ari). It stayed up top for three weeks, took a one week break, then returned to the top for a fourth week as of the writing of this article.
The music video released November 30th with homages to Mean Girls, 13 Going on 30, Bring it On, and Legally Blonde (including a hilarious cameo by actress Jennifer Coolidge), a video that went so viral, it shattered too many records to even list (but Forbes did).
And that brings us to the final (but not last) song to hit No. 1 in 2018…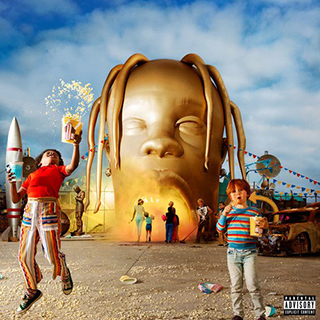 Sicko Mode (Travis Scott, featuring you guessed it… Drake)
It's hard to summarize this rap featuring a myriad of rap artists bragging about their work ethic, how great they are, and all the cool material possessions they have because they're so great. The chorus might summarize it in sorts where Drake and Scott talk about how they used to take a bus to the dance, but now they get to board private flights, pop a Xanax and sleep for 13 hours until they land.
But the rap also includes the typical sexual content:
Told her "hop in, you comin' too"
In the 305, b*tches treat me like I'm Uncle Luke
(Don't stop, pop that p**sy!)
Had to slop the top off, it's just a roof, uh
She said "where we goin'?" I said "the moon"
(Including a reference to lyrics from the 1990's shock group 2 Live Crew)
Probably the most interesting aspect of the song was Kanye West's Twitter rants about it, demanding an apology from Drake for his "Sneak Disses."
Really? Is this how we resolved conflict in 2018… through Twitter?
Sound Decisions
As you can see for yourself, 2018's smash hits were wildly different from one another. The one thing they had in common, however, was the attention of millions of kids. So, how can we stay informed on the songs our kids like? How do we determine what messages are embedded in their songs of choice? And how can we dialogue with our kids about their music? Here are a few ideas.
1. Use the tools at your disposal. If your kid approaches you about a song he or she wants to download, but you're not familiar with it, all you need to do is conduct two quick online searches to get your answer. First, go to Google and type in the name of the song so you read through its lyrics. Second, go to YouTube and type in the name of the song so you can watch its official music video. It's really that simple…and fast! Every single time, this one-two combo will give you all the information you need to help your kids make sound decisions about their music. The Source for Parents has additional tools when it comes to music. On our MUSIC DISCUSSIONS page, we use some of the top-ranked songs in the country to create ready-made discussions you can use with your family. We give you everything you need to have a great conversation: a link to the song's music video, a Bible passage, three questions you can ask in the car, and a wrap up that helps you summarize the point. Here's the best part: they're all free! Totally free! Use everything you can to learn about today's music.
2. Set boundaries on music. The obvious boundary is the musical content your kids are taking in, but there's more to managing music than just understanding a song's message. You will probably need to help your kids set boundaries on when it's OK to listen to music…and when it's not (for example, during class). You will probably need to help your kids set boundaries on where they can listen to music…and where they can't (for example, the dinner table). Just this morning, on our drive to school, my son and I noticed a minivan beside us that was carrying four people. A mom was driving, and there were three kids spread out in the vehicle. Every single kid had in a set of earbuds. Literally no one was talking to anyone else in the van (here's some proactive ideas to avoid headphone isolation). Think about some boundaries you might need to put in place. Who knows, you might replace music time with face time. And when that happens….
3. Dialogue by using great questions. Almost every kid I've known likes talking about their music, if the topic is approached correctly. One of the best ways to involve your kids in a great conversation about their music is to ask some well-crafted questions. Here are a few to get you going, but feel free to add your own:
How much influence does music have over you? How do you know?
Why do you like this particular song? What do you find intriguing about it?
Are there messages or themes in this song that contradict our values? If so, what should be done?
Do you think music lyrics affect our actions?
What role should our faith play in choosing music? What happens if we use Philippians 4:8 as a "filter"?
Should the artist's lifestyle/actions affect whether or not we listen to his/her music? Why or why not?
Or go through a book like Jonathan's The Teen's Guide to Social Media & Mobile Devices with your kids, a book that has an entire chapter on the entertainment media we stream.
There are some great songs at the top of the charts, and sadly, there are some songs that need to be outright avoided…but you now have the tools to determine which is which. Hopefully you'll be ready for whatever 2019 throws at you!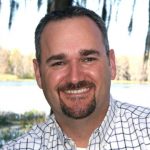 David R. Smith
David R. Smith is the author of several books including Christianity... It's Like This and speaks to parents and leaders across the U.S. David is a 15-year youth ministry veteran, now a senior pastor, who specializes in sharing the gospel, and equipping others do the same. David provides free resources to anyone who works with teenagers on his website, DavidRSmith.org David resides with his wife and son in Tampa, Florida.