Glorification of violence, drugs and alcohol, vengeance, arrogance, degradation of females… and not one shred of regard for the consequences. Yep, just another year of music in America.
Here's a review of the twelve No. 1 songs that dominated the last twelve months.
Bottoming Out at the Top of the Charts
We've already written several articles about music this year: Sexy Songs of Summer, Does Sexy Music Really Affect Me?, and Rockstar. Why? Well, because America is listening to music an average of 47 minutes a day more than they did last year. Yes, the U.S. population, 13-years-old and up, averaged 32.1 hours of music each week in 2017. That's an average of over four hours a day soaking in the music they love. Researchers explain that this is simply because "new technology and the latest gadgets allow listeners to seamlessly engage with music anywhere, anytime." And America loves their music.
But what kind of music?
One trend we definitely noticed this year was the resurgence of hip-hop into mainstream. Young people have enjoyed hip-hop for years, but this year we saw more hip-hop in the top of the charts than any year prior. In fact, over half the "No. 1s" in our list below fit into the rap/hip-hop genre.
Nielsen research noticed this increase of hip hop on the radio starting in 2012, but still calls "Pop Contemporary Hit Radio" the most popular among Millennials. I think hip hop is even more popular than Nielsen speculates, simply because many of these hip hop songs are infiltrating the "Pop" charts. And who is the referee determining whether Post Malone is to be called hip-hop, pop…or just another guy degrading women with his lyrics? Regardless, we've seen a noticeable urban influence in the charts this year.
In this year's recap of the songs that reached the top of Billboard's Hot 100 Chart, we'll proceed in chronological order as we discuss each tune's lyrics, music video, overall message, and the themes embedded therein.
It's time to talk about our first No. 1 song…in which the artist talks about being No. 1.
Starboy (The Weeknd feat. Daft Punk)

Abel Tesfaye, better known by his stage name The Weeknd, claimed the first No. 1 hit of 2017 when his song Starboy ascended to the top spot on January 1st. He opens that song with the following line:

I'm tryna put you in the worst mood, ah
If that's not exactly the New Year's greeting you were expecting, just know he's not done. Across the rest of his song, he basically tells his listeners that he's better than us in almost every way imaginable. For example, his cars are better than anything we have ("P1 cleaner than your church shoes"). His girlfriends are prettier than ours ("Main b**ch out your league too"). Heck, even his mistress is better than us ("Side b**ch out of your league too")! And that's just the 
first
 verse.
In the chorus, he repeats that his wealth so vastly overshadows ours that if we were to be so audacious to speak of our tiny possessions in his presence he'd "need a hearing aid." Of course, because he's The Weeknd, his chorus also references his longtime love interest with cocaine. In the end, he tells his listeners to take stock of what our infatuation with him has done: we've made him "a motherf**king starboy."
A simple thank you would have sufficed.
We're not going to link the song's foul, racially-charged lyrics, nor the accompanying music video which has been viewed almost 1.3 billion times on YouTube. No, we're just going to quietly celebrate the fact that this song was only at the top of the charts for one week, until January 7th, when its star faded….
But the next song on our list is also about how awesome the artists think they are.
Black Beatles (Rae Sremmurd feat. Gucci Mane)

Interestingly enough, Black Beatles was the No. 1 song when 2016 came to a close. It had reigned from November 20th of last year through December 31st when it was dethroned for one week by Starboy. There isn't much that's praiseworthy about this tune: drug references, binge drinking, defamation of females, ubiquitous vulgarities, and vain self-promotion are on repeat. In spite of all of this, it regained its top spot on January 8th, but only held it for one week, until January 14th.
Rae Sremmurd ("drummers ear" backward) is the stage name of two brothers, Khalif and Aaquil Brown, who make up this duo. Their song is essentially the brothers' declaration that they're so popular they're the African-American version of British rock icons The Beatles:

I'm a f**kin black Beatle, cream seats in the Regal
Rockin John Lennon lenses like to see 'em spread eagle…
And sadly, wanting to see girls "spread eagle" is probably one of the cleaner lyrical degradations of females this year…
Bad and Boujee (Migos feat. Lil Uzi Vert)

Migos soared in popularity in January, riding No. 1 from January 15th to the 21st, then again from January 29th to February 11th. Their rise to number one may have been catalyzed by the shout-out from actor Donald Glover at the Golden Globes on January 8th (the timing fits) who thanked Migos when he received his award for best TV series, Atlanta. Glover thanked them not only for guest starring in the show, but specifically for their song Bad and Boujee. One week later the song hit No. 1 (from No. 13 before the Golden Globes).
The song sets the stage in today's crass poetic form:

Raindrop (drip) drop top (drop top)
Smokin' on cookie in the hotbox (cookie)
F**kin' on your bitch, she a thot, thot (thot)
Cookin' up dope in the crockpot (pot)
We came from nothin' to somethin', nigga (hey)
I don't trust nobody, grip the trigger (nobody)
Call up the gang and they come and get ya (gang)
What these lyrics really mean:
Sitting in our car in the rain
Smoking weed in our car, smoke is filling the car
Have sex with your girl with no regard, after all she's just a THOT (acronym: that ho over there)
Preparing more weed
We started from the bottom and have rose in popularity
We don't trust anyone, so we cling to our gun
We solve our problems with violence
Nice. And we wonder why young people are having problems with conflict resolution.
The themes in this song are pretty ubiquitous throughout the charts this year: smoking weed, DGAF, sex with no regard, bitterness, jealousy, and vengeance.
And sex with no regard wasn't just limited to hip-hop….
Shape of You (Ed Sheeran)

For 12 weeks at the start of the year (January 22nd to January 28th and then again from February 12th to April 29th) Ed Sheeran's song Shape of You was atop the Billboard Hot 100 chart. It's not hard to guess the meaning of a song with that title, especially when the song's lyricsstart off with this line:

The club isn't the best place to find a lover
So the bar is where I go
As the song's chorus confesses, Ed's admiration of his lover goes no farther than her silhouette:

I'm in love with the shape of you
We push and pull like a magnet do
Although my heart is falling too
I'm in love with your body
And last night you were in my room
And now my bedsheets smell like you
Unlike other songs we've already seen on this list (and will sadly see again), 
Shape
 doesn't include any expletives or vulgarities. Likewise, its accompanying 
music video
, which has been seen on YouTube almost 2.9 billion times, doesn't treat women as objects; in fact, the lead female is cast as a strong and driven woman that Ed has to work hard to keep up with. However, the overall message of the song reinforces the notion that a relationship can be founded completely upon physical attraction and nothing else.
That belief is as hollow as the next artist's humility….
Humble (Kendrick Lamar)

It didn't take long for Kendrick Lamar's song Humble to hit No. 1. Lamar released his new album Damn on April 14th, and by April 30th Humble was reigning at the top of the Hot 100 charts.
Christians don't quite know what to do with Kendrick. Like Chance the Rapper, he claims faith in Jesus, singing about how Christ delivered him from the temptations of drugs, money and sex. On the other hand, his lyrics, although heartfelt and real, aren't proving to be what parents want their kids listening to:
Girl, I can buy you're a** the world with my paystub
Ooh that p**sy good, won't you sit it on my taste bloods
I get way too petty once you let me do the extras
Pull up on your block, then break it down we playing Tetris…
Rappers like Kendrick and Chance are creating a quandary for Christian parents. We're all excited to see these guys seeking Christ and talking about redemption in their music, but at the same time… is this really the kind of stuff our 13-year-olds should have in their earbuds for 2 to 4 hours a day? Especially when all research is telling us, 
the lyrics affect us
.
Lamar's one week hit would be followed by another one week hit.
That's What I Like (Bruno Mars)

Bruno Mars has a lot going for him. He's ridiculously handsome, fabulously wealthy, and uber talented. His vocal ability mixed with the sheer genius of his overall sound has created international hits across his young career. Celebrities with that amount of star power usually get what they like, which is the point of his hit that was No. 1 from May 7th to May 13th this year.
That's what I Like lets listeners know what the song is about from the opening lines:

Hey, hey, hey
I got a condo in Manhattan
Baby girl, what's hatnin'?
You and you're a** invited
So gon' and get to clappin'
Go pop it for a player
Pop, pop it for me
Turn around and drop it for a player
Drop, drop it for me
I'll rent a beach house in Miami
Wake up with no jammies (Nope)
Lobster tail for dinner
But he's not describing a meal. Just to make everything clear, his repeated chorus goes like this:

Lucky for you, that's what I like, that's what I like
Lucky for you, that's what I like, that's what I like
Sex by the fire at night
Silk sheets and diamonds all white
Lucky for you, that's what I like, that's what I like
Lucky for you, that's what I like, that's what I like
His song's 
official music video
 has been seen over a billion times. And though it features no scantily-clad women provocatively dancing or gyrating in front of the camera, it's still a song that focuses on sex.
Our next song on the list puts the focus back on self.
I'm the One (DJ Khaled feat. Justin Bieber, Quavo, Chance the Rapper, & Lil Wayne)

The self-aggrandizing on our list continues with DJ Khaled's song I'm the One. In fact, the opening line of his song is, "We the best music, another one, DJ Khaled." The song, a conglomeration of five separate artists, is pretty much exactly what it sounds like: a bunch of guys bragging about how much they've accomplished in terms of money, popularity…and women. For example, in verse one, Quavo says:

I make your dreams come true when you wake up (dream)
And your look's just the same without no make-up
Had to pull up on your mama, see what you're made of (mama)
Ain't gotta worry 'bout 'em commas 'cause my cake up
You can run inside my life from that fame bus (skrt)
'Cause I promise, when we step out you'll be famous (yeah)
Modern day Bonnie and Clyde what they named us (why?)
'Cause when we pull up — brt-brt! — all angles
In addition to the lyrics' conceit, there's also plenty of sexuality, as well. Chance the Rapper offers these lines in his verse:
She like the price, she see the ice it make her c**chie melt
When I met her in the club I asked her who she felt
Then she went and put that booty on that Gucci belt
The music video, which we'll skip because it's little more than a bikini dance party in front of a mansion, has been viewed almost 900 million times. 
I'm the One
 was a one-week wonder; it could only hold the top spot from May 14th to May 20th.
But our next song had true staying power….
Despacito (Luis Fonsi and Daddy Yankee feat. Justin Bieber)

Despacito which means "slowly" in Spanish, was the No. 1 song for 16 straight weeks, all the way from May 21st till September 9th. It's the undisputed "song of the summer" since it topped the chart in the spring and stayed there till fall. Despacito is the first Spanish song to reach No. 1 since Macarena did it in 1996…and the song's official music video has been viewed on YouTube more than 4.5 billion times!
The title of this song describes how Luis Fonsi and Daddy Yankee, the artists behind the hit tune, like to make love: slowly. Here's an excerpt of the lyrics translated into English by The Huffington Post:


Slowly
I want to undress you with kisses slowly.
Sign the walls of your labyrinth
and turn your body into a manuscript.
I want to see your hair dance, I want to be your rhythm
I want you to show my mouth your favorite places.
Let me surpass your danger zone,
until it makes you scream
and makes you forget your last name.
Slowly
We're going to do it on a beach in Puerto Rico,
until the waves scream "Oh, Lord!"
so that my seal stays with you.
Once again, the passion of sex without love or commitment was highlighted in this song. The music video reinforces this idea by showing lots of men gawking at a Puerto Rican woman strutting across the island.
The next song on our list leaves plenty of other men gawking at an angry white girl….
Look at What You Made Me Do (Taylor Swift)

In a year of shootings and violence, we've seen fingers pointed in countless directions: gun control, terrorism, violent video games… Quentin Tarantino movies. I guess the question I would like to ask is, where are today's young people learning conflict resolution skills? From Migos, Cardi B, or Post Malone? (Yeah…we're about to discuss their No. 1 songs.)
Or how about from sweet little Taylor Swift?
Swift released Look at What You Made Me Do on August 24, 2017, and the music video hit YouTube three days later on the night of the MTV Video Music Awards garnering 30 million views the first day, breaking Adele's record from her Hello video. Billboard described Swift's new song and video as "vengeance-seeking" and "out for blood." The chorus simply repeats the title of the song again, again and again (eight times each chorus, actually).
Swift fans love the song and the video's creative references to earlier Swift drama. Once again single men everywhere realized, "Don't ever date this girl…or you'll end up in a song!!!"
Her young fans are learning exactly how to deal with conflict:

I've got a list of names and yours is in red, underlined
I check it once, then I check it twice, oh!
Thanks Taylor. Her song stayed in the No. 1 spot from September 10 to September 30. However, Taylor's bitterness and angst pales in comparison with the next young lady to rise to the top of the charts.
Bodak Yellow (Cardi B)

Just when you thought the No. 1 songs couldn't possibly get any more explicit, ex stripper Cardi B chimed in bragging about her expensive shoes, her accomplishments, and what she will do with your boyfriend. She gets specific:

I might just feel on your babe, my p**sy feel like a lake
He wanna swim with his face, I'm like, "Okay" (okay)
But the song isn't just explicitly describing her sexual escapades; she also makes it clear that she will retaliate with violence:

If you a p**sy, you get popped (popped), you a goofy, you a opp (opp, blah)
Don't you come around my way (way), you can't hang around my block (block, nope)
And I just checked my accounts, turns out, I'm rich, I'm rich, I'm rich (I'm rich)
I put my hand above my hip, I bet you dip, he dip, she dip (grrrah)
I say I get the money and go, this sh*t is hot like a stove (ooh)
My p**sy glitter as gold, tell that lil bitch play her role (ah, ah)
Anybody wanna take a guess as to her word of the day? Sadly…the next song isn't any better.
Rockstar (Post Malone feat. 21 Savage)

This song sums up the year in the first few seconds. It begins like this:

Ayy, I've been f**kin' hoes and poppin' pillies
Man, I feel just like a rockstar (star)
Ayy, ayy, all my brothers got that gas
And they always be smokin' like a Rasta
F**kin' with me, call up on a Uzi
And show up, name them the shottas
When my homies pull up on your block
They make that thing go grrrata-ta-ta (pow, pow, pow)
Sex with "hoes," popping pills, smoking weed, pulling out a gun and shooting all who mess with him. This song remained No.1 for too long, all the way from October 22nd until December 9th.
Then Ed Sheeran came back with another hit….
Perfect (Ed Sheeran and Beyoncé)

Evidently, Ed matured a bit between January and December. In this chart topper Perfect, which went No. 1 on December 10th and remains so as of this writing, Sheeran speaks of romance that goes deeper than just the "shape" of a woman.

Well I found a woman, stronger than anyone I know
She shares my dreams, I hope that someday I'll share her home
I found a love, to carry more than just my secrets
To carry love, to carry children of our own
We are still kids, but we're so in love
Fighting against all odds
I know we'll be alright this time
Darling, just hold my hand
Be my girl, I'll be your man
I see my future in your eyes
His 
music video
 stars the beautiful Zoey Deutch and is set in the equally beautiful mountains of Austria where the couple is shown skiing with friends, making snow angels, him serenading her, and various other romantic things couples do when they're in love with each other.
Compared to most of the other songs on this list, it's about as "perfect" a place to stop as any.
Maintaining Awareness
We can't emphasize it enough: pay attention to music; after all, your kids do!
At The Source for Youth Ministry and The Source for Parents we try to make that as easy as possible with our Youth Culture Window Articles and our Music Discussion resources. These resources are geared to help parents, youth workers, and teenagers understand the elements embedded in today's tunes so you can enjoy music without the mayhem.
But if you want to become an expert on music yourself, use the same tools we do:
Billboard's Hot 100 Chart. This is the chart we use to build our annual list of top-ranked songs. At any point during the year, you can check out which songs are the most influential in the nation by scrolling through its Top 10.
Google. If you come across a song you're unfamiliar with, or your teenager asks you about a certain tune, all you have to do is go to Google to research its lyrics, artist(s), and meaning. Any song that's in the Top 10 (and probably the top 30) will have dozens and dozens and dozens of resources and articles about them. Just click on the subject you're searching for and get all the information you need to help make a musical decision with your kids.
YouTube. After checking Google for lyrics, artist background, song meaning, and more, you may want to take a look at a song's music video. The best place to do that is YouTube. Again, just visit the site and type in the name of the song then click on the video corresponding to your search. NOTE: Sometimes if a song is brand new, an official music video might not be available. It's not uncommon for artists to release their videos days or weeks after their singles. Sometimes, the music video gives even further insight into a song's meaning.
Discipleship tools that encourage your kids to soak in truth in a world overflowing with lies. Try The Guy's Guide to God, Girls and the Phone in Your Pocket, or The Teen's Guide to Social Media & Mobile Devices, both of which address what they're soaking in each day, and both which have discussion questions to engage your kid about what they've read.
Regardless of the resources you use, do all you can to stay aware of the music your kids want to listen to for hours each day. That awareness will help you have the best communication possible.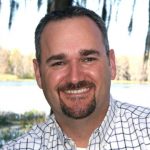 David R. Smith
David R. Smith is the author of several books including Christianity... It's Like This and speaks to parents and leaders across the U.S. David is a 15-year youth ministry veteran, now a senior pastor, who specializes in sharing the gospel, and equipping others do the same. David provides free resources to anyone who works with teenagers on his website, DavidRSmith.org David resides with his wife and son in Tampa, Florida.