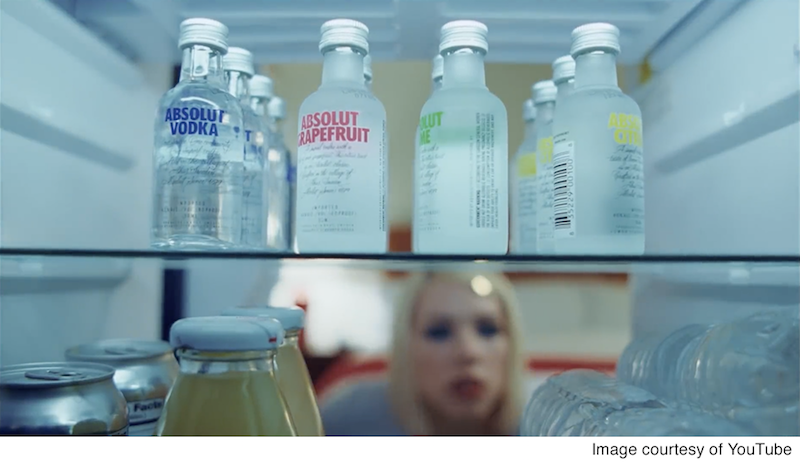 The Age of Me
In a world where self-esteem among teenagers is at an all time low and where young people lack basic relationship skills like 'conflict resolution'… how do they handle breakups?
Just turn up the volume and think about "self."
It's not difficult today. No, I'm not talking about turning up the volume, although that's not difficult either, especially since Americans listen to an average of 4.53 hours of music per day. I'm suggesting it's not difficult to crescendo from sadness to self-absorption… especially when the voices in our ear are counseling us to do so.
Let's look at a couple current examples.
Ari 
When the engagement between pop singer Ariana Grande and SNL comedian Pete Davidson didn't work out, SNL made a joke about it in an ad on November 2nd, so Ari responded where people work out their differences today: Twitter. After a few sub Tweets, a little throwing shade, some lyrics emerged and then literally within one day Ariana launched a song titled, Thank U, Next, on November 3rd, just a half hour before SNL aired.
Instead of ranting about her exes in the song, Ari reminisces about past relationships, shares the lessons she learns. Then shares her secret for moving on: Ari (herself).
All she needs is Ari.
Now please don't misunderstand, as a father of two grown daughters, each living on their own, I'm all about my girls being strong and not letting men walk all over them. But please don't let me or anyone mislead them that the source of their strength is from "self."
Here's a glimpse at Ari's lyrics:
Spend more time with my friends
I ain't worried 'bout nothin'
Plus, I met someone else
We havin' better discussions
I know they say I move on too fast
But this one gon' last
'Cause her name is Ari
And I'm so good with that (So good with that)
[Pre-Chorus]
She taught me love (Love)
She taught me patience (Patience)
How she handles pain (Pain)
That sh*t's amazing (Yeah, she's amazing)
I've loved and I've lost (Yeah, yeah)
But that's not what I see (Yeah, yeah)
'Cause look what I've found (Yeah, yeah)
Ain't no need for searching, and for that, I say
[Chorus]
Thank you, next (Thank you, next)
Thank you, next (Thank you, next)
Thank you, next (Thank you)
I'm so f**kin' grateful for my ex
Thank you, next (Thank you, next)
Thank you, next (Said thank you, next)
Thank you, next (Next)
I'm so f**kin' grateful for my ex
I'll let you decide whether it's empowering or perhaps a little vain that she was able to turn to "Ari" who "taught me love, taught me patience" and how to "handle pain."
That's probably where I would ask Ari the famous Doctor Phil question, "How's that working for you?"
But Ari's not the only one singing about this…
Carly Rae
A day before Ari and Pete's drama began, Carly Rae Jepsen released Party for One, the lead single from her upcoming 2019 album. The music video released the same day.
In the video Carly checks into a hotel by herself, looking a little dejected, and lies around in her underwear watching TV. Then we see others checking into a hotel, also feeling dejected… and then the song begins.
Here's a peek at the lyrics:
If you didn't know that you were right for me
Then there's nothing I can say
Tried to call you out to spend some time to see
But somebody's in your way
Tried to let it go and say I'm over you
I'm not over you
But I'm trying
[Pre-Chorus]
Party for one
If you don't care about me
I'll just dance for myself
Back on my beat
I'll be the one
If you don't care about me
Making love to myself
Back on my beat…
I'll let you draw your own conclusions if you decide you want to watch the music video. You will see people obviously from a variety of different gender identities enjoying themselves in their rooms, dancing, taking a bath, lying on a bed. One unique older lady pulls out a large dildo as the lyrics "making love to myself" resound (quite a leap from Jepsen's Call Me Maybe).
Sure, this song might not be the first self-empowerment song (or the first to talk about pleasuring yourself—Hailee Steinfeld's Love Myself—as a cry of self empowerment), but the message is clear: I'm trying to get over you, and if you don't care about me, I'll be the one who does.
Again, respecting yourself is great, but the question remains… where do we turn during tough times?
Hope in a hopeless place
Jesus offers hope to us when we're feeling weary and burdened.
28 Then Jesus said, "Come to me, all of you who are weary and carry heavy burdens, and I will give you rest. 29 Take my yoke upon you. Let me teach you, because I am humble and gentle at heart, and you will find rest for your souls. 30 For my yoke is easy to bear, and the burden I give you is light." (Matthew 11:28-30, NLT)
Hurt happens. And relationships do sever. When they do we have a choice. We can pout and tell ourselves, I got this! I just need me. I'll just care for myself. Or, we can come to our Creator and say, "God, I can't handle this, please take it from me."
Honestly, this only becomes difficult for one reason: it requires humility. It requires admitting we don't have the answers.
That's very hard for a "me-focused" world.
That's probably why Peter makes this connection so clear—the connection between humbling ourselves and experiencing God's comfort:
6 So humble yourselves under the mighty power of God, and at the right time he will lift you up in honor. 7 Give all your worries and cares to God, for he cares about you.
8 Stay alert! Watch out for your great enemy, the devil. He prowls around like a roaring lion, looking for someone to devour. 9 Stand firm against him, and be strong in your faith. Remember that your family of believers all over the world is going through the same kind of suffering you are. (I Peter 5:6-9, NLT)
It's no accident that Peter's instructions to humble yourselves are followed by the warning to "watch out for the devil" and "be strong in your faith." People can turn one of two ways when things get tough: toward God, or to themselves.
Where do you turn?
How can you help your kids know where to turn when they experience pain?
Are you engaging them in discussions about his?
How can you model this in your own life?
OTHER ARTICLES ON THIS TOPIC:
Thinking Beyond Her Selfie: Teaching Your Daughter to See Beyone Her Social Media Feed
Navigating Emotional Teenagers