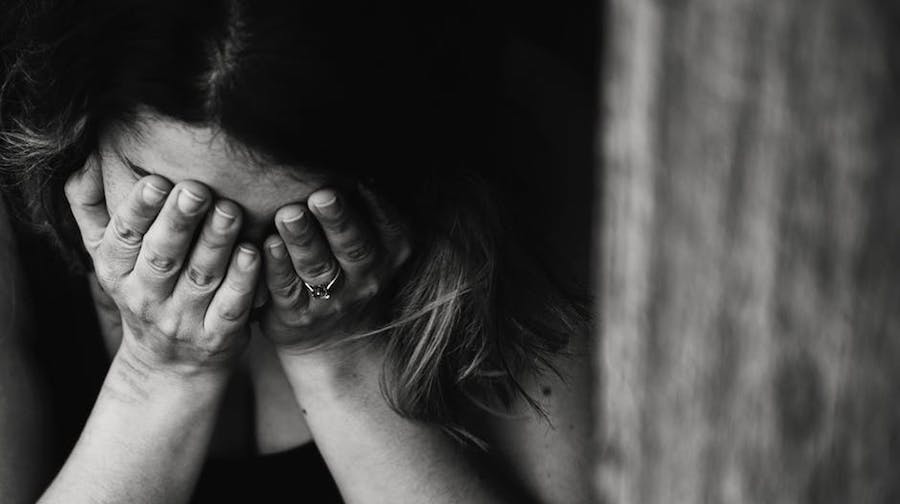 Heart palpitations. Shortness of breath. Trouble sleeping. Sounds like the complaints of a 70-year-old to his doctor. Instead, these are just a few of the effects millions of kids are facing due to rising anxiety in the US.
The list of causes is a long one. And it's growing….
Sources of Stress
According to NIMH (The National Institute of Mental Health), more kids are struggling with anxiety than at any other point in our nation's history. One third of adolescents now complain of "significant" anxiety, while 62% of college kids report "overwhelming" anxiety in life. That's truly sad. Ironically, though the numbers are so inflated, some psychologists like Dr. Robin Gurwitch of Duke University, think the epidemic doesn't receive the attention it's due because "people don't see [anxiety] as a legitimate illness." To aid parents and guardians, NIMH has produced a helpful (but long) list of anxiety's warning signs in young people.
Speaking of long lists, the causes of anxiety are many…but therapists on the frontlines have a favorite culprit: social media. Based on this article from Common Sense Media, it's hard to argue with them. We all experience "occasional" anxiety from life's assorted challenges, but Facebook, Twitter, and Instagram tend to produce "ongoing" anxiety in kids' lives. These platforms are notorious for creating a sense of unhealthy comparison, the presence of cyberbullying, and FOMO (fear of missing out). Social media may be one of the biggest repeat offenders, but it isn't the only one.
School shootings are another major cause of rising anxiety…and we've had, on average, one each week since January. It's little surprise then that 57% of kids surveyed by Pew Research Center (after the Parkland, FL shooting) said they were "very worried" or "somewhat worried" that a shooting could happen at their school. A corresponding 63% of those kids' parents were at least "somewhat worried" about the same tragedy striking their community. The stress related to these incidents isn't limited to those who experience them firsthand. Given our connected world of online friends, and the videos/images of these heartbreaking scenes being replayed over and over on 24-hour news outlets, it's easy for the trauma in one corner of our nation to impact the kids living in a different corner.
There are plenty of other causes for increased anxiety and this article from The Guardian (US edition)offers a lengthy list of things producing worry in some of today's kids. Interviewing teens from three different states, photographer Kholood Eid found that racism, gun control debates, inequality, and sexism can also contribute to perceived anxiety.
Taking a Breath…and a Step Back
Even though anxiety is running rampant amongst kids today, it doesn't have to remain that way. Parents, youth workers, and other caring adults need not believe this is the "new norm" that kids must endure. There are many ways of dealing with anxiety – some better than others, of course – that can help alleviate the pressures associated with it. Here are a couple of other tactics that have proven to work quite well.
Immerse kids in God's Word. At the risk of sounding "preachy," or even "simplistic," we should remind ourselves that the Bible applies so wonderfully in our lives because it's true. In His earthly ministry, Jesus once uttered the following line: "Therefore I tell you, do not be anxious about your life, what you will eat, nor about your body, what you will put on" (Luke 12:22). Essentially, Jesus says, "Don't worry (or be anxious). Just don't do it." Anybody living on Planet Earth knows that's much easier said than done. But here's the deal: anxiety is a liar. It doesn't tell us the truth about us. Jesus tells us the truth about us. Our kids need to know what it is He has to say…which is why they need to be immersed in God's Word. By the way, we just launched a brand new resource on our MUSIC DISCUSSIONS page that deals with this very topic. (Click here to check it out.)
Get professional help sooner rather than later. Taking nothing away from exercise, prescription meds, Bible study, or any other healthy strategy, counseling is a terrific resource for those dealing with anxiety. My wife and I are friends with a relatively young married couple in our church whose jobs are law enforcement and flight attendant. In other words, they have the best stories at dinner parties! But they also have plenty of anxiety. "Jack" was recently involved in two work-related car accidents (one requiring major surgery), followed by a shooting that made front page news. "Jill" was involved in not one, but two, emergency landings with her company. Yeah, they used to have to set a dinner plate for anxiety each evening. But both of them stepped up their commitment to Jesus and sought professional counseling to overcome the rampant anxiety they faced. If well-trained adults need counseling from time to time, how much more might developing adolescents? Connect those struggling with anxiety to trusted sources of godly counsel.
Unfortunately, kids' lives are filled with anxiety-causing moments, decisions, and relationships. But they don't have to be crippled by worry, fear, and doubt. Use the trust and love you've cultivated over time to jump into the mix with them so they know they're not alone. Your presence – and the solutions you offer – might make all the difference in the world.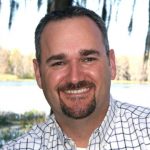 David R. Smith
David R. Smith is the author of several books including Christianity... It's Like This and speaks to parents and leaders across the U.S. David is a 15-year youth ministry veteran, now a senior pastor, who specializes in sharing the gospel, and equipping others do the same. David provides free resources to anyone who works with teenagers on his website, DavidRSmith.org David resides with his wife and son in Tampa, Florida.