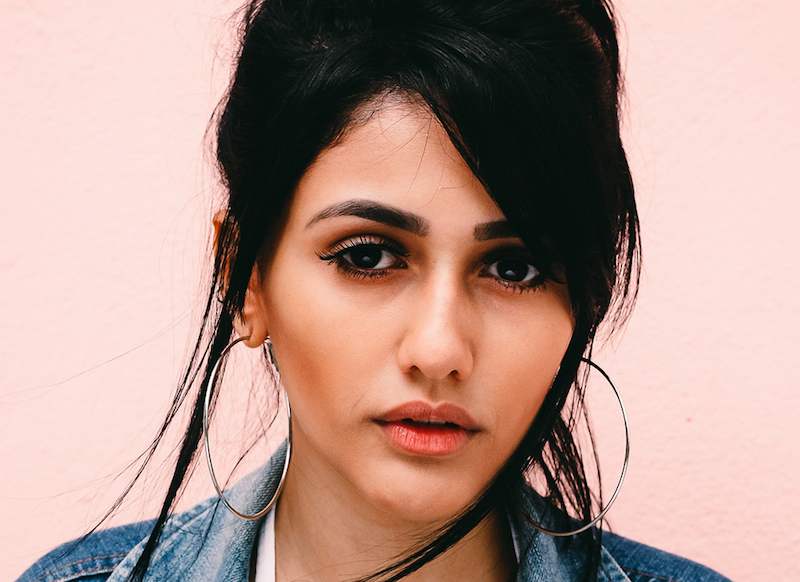 The abrupt answers. Her escalating tone. The provoking encounters with her sisters. It was evident that something was going on in the mind of my fourteen-year-old daughter… but what?
I could feel the frustration welling up inside of me, and it finally burst when she made a snarky remark to her sister. I used four words:
"What is your problem!" (I don't think I even phrased it as a question.)
My bark seemed to get her attention for a second, but then she just quickly downplayed that anything was wrong and instead deflected to some perceived injustice by her younger sister.
I retreated to the basement feeling defeated. In time my wife came down and we realized that something was going on and we had not taken the best approach toward discovering what it was.
I've been working with teens long enough to know this isn't uncommon, but how can moms and dads effectively resolve this kind of drama (when "What is your problem!" just doesn't seem to cut it)?
Get to the Heart —  Raising teenagers can be tough, especially when it comes to their strong emotions.  Psychologist and parenting expert Dr. Carl Pickhardt says that adolescents' desire to put forward an image of strength and independence can cause them to emotionally conceal what is going on in their lives. This could come out in anger, sadness, anxiety, stress, disappointment or many other emotions that teenagers feel. Jesus said:
For it is out of the abundance of the heart that the mouth speaks – Luke 6:45 
Both the words and emotions that come out of us are a direct reflection to what is in our hearts. There were several things I did wrong in my encounter with my daughter, but ultimately I failed to get to her heart. I immediately wanted to correct her behavior, and that ended up being completely unhelpful.
The Struggle is Real —  It could be my personality or maybe it's a dad thing, but when it comes to dealing with emotions I often want to control the situation. If someone is angry, I want to calm them down. If they are sad, I want to turn it around for them. If they are frustrated, I want to help them get perspective. I tend to be a fixer, but my controlling fixes are often short lived. I've learned a lot in raising three daughters; mostly from doing the wrong thing so many times that I eventually stumbled onto the right approach!
Maybe when you have encountered an emotional teenager you have wondered how to navigate things without making the situation worse. Perhaps you've asked is there a better way to be helpful to them in a way that's good for both of us?  
Here are some things that have been helpful to me:
1. Get Anchored. If you throw an anchor overboard on a boat, it rapidly sinks to the ocean floor. The current can rage, the wind can blow, but the boat will not significantly move because it is safely anchored. To anchor in Christ means you are rooted and grounded in the love and presence of Christ. This means your identity is secure in Him. When the storms of life roar, you remember both who and whose you are.
If you let your emotions lead when navigating your emotional teenager, you will likely cause them to shut down further. My inability to control my frustration did not help me get to my daughters heart as she instantly knew I wasn't going to understand her.  I needed to take a moment to breathe in, pray, and get anchored in Christ.
2. Acknowledge and attempt to understand their feelings. Empathize with them. Use statements such as "so it seems as though you're feeling down right now" or "hey, things seem to be upsetting you, is that fair to say?" There is something powerful about actually hearing the label of your emotion out loud. Once you name it, you have taken a big step toward understanding. Proverbs 18:2 says:
Fools find no pleasure in understanding but delight in airing their own opinions. 
I've learned the hard way that when teenagers are dealing with strong emotions their primary need isn't more information, but connection.  They need to feel understood.
3. Explore what's behind the emotion.  Eventually my wife and I asked our fourteen-year-old daughter to come into the basement. I apologized to her for being frustrated, and told her that she seemed upset and asked what was really going on. It didn't take much prodding for her to open up and share a hurt she was carrying that we were unaware of. We aren't professional counselors, but by taking the posture of listening, understanding, and exploring we were able to have a deeper and more meaningful conversation with our daughter.
There is no magic formula to make sense of every teen (or even human) emotion. What we can do is enter into their world with humility and a sincere desire to understand and explore.
One thing I've learned in marriage is that my wife doesn't want or need me to solve everything. She just wants me to understand and be present. As we navigate emotional teenagers, let's be people who are willing to step into their lives and walk through the valleys, trusting God to give us the grace and the opportunities to point them to Him.
Rob Chagdes
Rob Chagdes is one of the pastors at Prairie Lakes Church in northern Iowa. In the years since he met Jesus as a sixteen year old, Rob has spent his life working to raise up the next generation to love God and invite others into His unending story. He spends most of his free time with his wife Leslie, their three amazing daughters, and their energetic dog Jedi. You can reach Rob at chagdeswrites@gmail.com