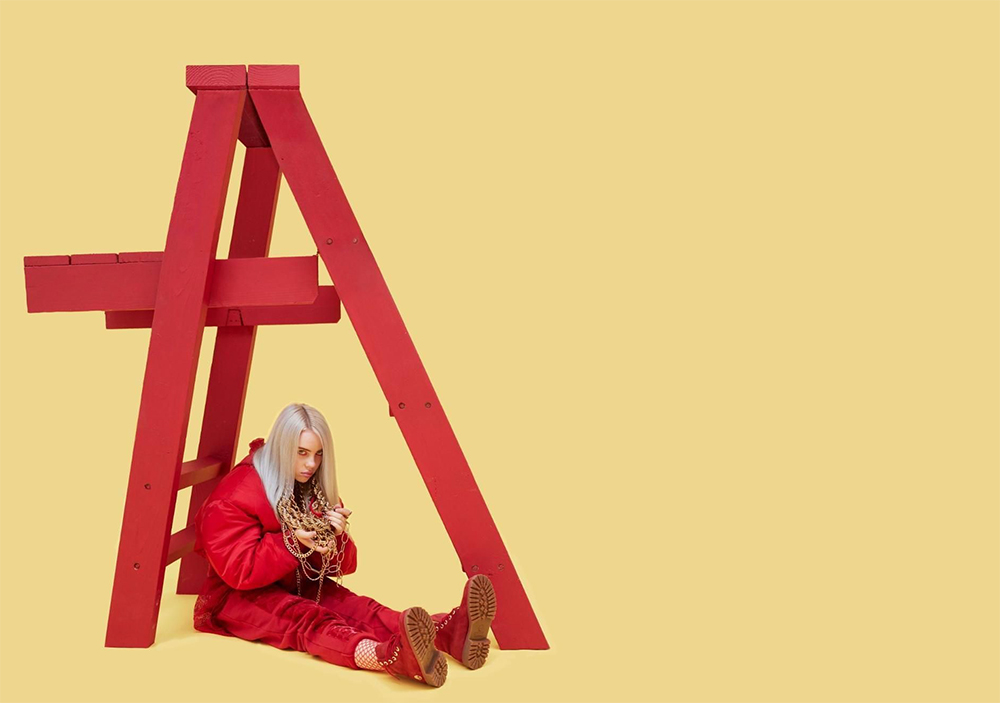 The Teen Millions of Teens Are Watching and Listening To
She's part Lady Gaga. Part Taylor Swift. And part P!nk. Oh, and she's all that teenagers can talk about. But what do you expect from a super talented girl whose middle name is literally "Pirate"?
Meet Billie Eilish. She's got a global audience and it's time you learned who she is.
Hailing from Southern California, Billie Eilish Pirate Baird O'Connell began turning heads in 2016 when her first single Ocean Eyes became a viral success through SoundCloud (and later via a recording studio). Following the release of her debut EP a year later, Apple Music named her their "Up Next" artist because of the stir she was causing. Her first full length album, When We All Fall Asleep, Where Do We Go?, was released just a few weeks ago…and landed in the #1 spot on Billboard's 200 Chart! Speaking of her numbers, her music videos have already been viewed over a billion times on YouTube.
Yeah, she's killing it, but Eilish is almost as famous for her life off the stage as she is on the stage.
For example, in addition to being a vegan, she is ardently anti-drug. In the lyrics of Xanny, her song that references abuse of the prescription drug Xanax (and others), she makes the following observations about her peers who use drugs recreationally:
What is it about them?
I must be missing something
They just keep doing nothing
Too intoxicated to be scared
Better off without them
They're nothing but unstable
Bring ashtrays to the table
And that's about the only thing they share
In an interview about the song, Eilish outright condemns drug use among her generation. "I know people around you doing that sh*t makes you want to, but you don't have to. I don't want my friends to die anymore. I've never got high, I've never smoked anything in my life. I don't give a f**k, I never have. It's just not interesting to me. I have other sh*t to do."
That may be a coarse way of putting it, but her stance on the subject of drugs is a refreshing one because it differs from that of so many of her musical colleagues. In a world where so many think getting wasted is no big deal, why would this teenager – who could probably have anything she wants – be so vehemently against drug use?
Maybe it has to do with her struggle against asthma, a condition that never mixes well with drugs because of the inherent breathing restrictions it causes. Or maybe it's due to the fact that she also suffers from Tourette Syndrome, a condition that reveals itself in verbal or physical "tics." (After a compilation video of her manifestations appeared on YouTube, Eilish was forced to admit her diagnosis of the neurological disorder.) Or maybe it's because drugs are harder for homeschool kids to get away with.
Yep, one of the coolest teenagers in America is a homeschooler.
Two things are for sure. First, Billie Eilish has a lot to smile about. Second, she rarely does because she's just not a fan of smiling. She admits most of the pics on her Instagram account show her wearing a "resting b*tch face" as she puts it. Without a doubt, that calloused exterior is reflected in her music's messages (much of which is co-created with the help of her brother Finneas O'Connell). For example, bury a friend, one of the songs off her latest album, opens with some strange questions: 
What do you want from me? Why don't you run from me?
What are you wondering? What do you know?
Why aren't you scared of me? Why do you care for me?
When we all fall asleep, where do we go?
The tune quickly moves in a more morbid direction:
Step on the glass, staple your tongue (ahh)
Bury a friend, try to wake up (ah ahh)
Cannibal class, killing the son (ahh)
Bury a friend, I wanna end me
I wanna end me
I wanna, I wanna, I wanna end me
I wanna, I wanna, I wanna
Eilish says bury a friend's mysterious lyrics "is literally from the perspective of the monster under my bed. If you put yourself in that mindset, what is this creature doing or feeling? I also confess that I'm this monster, because I'm my own worst enemy. I might be the monster under your bed, too."
Then there's bad guy, which has racked up 110 million views on YouTube, that seems to be about an abusive relationship Eilish is enduring without too much alarm. Why? Because in the end, she's the real "bad guy." She's much scarier than he is, and even flaunts an image of that reality in the closing seconds of her music video. And we can't overlook when the party's over, an emotionally and visually disturbing tune (and music video) that's been played over 200 million times on YouTube. In this hit, Eilish sings about the frustration that comes with ending a troubled relationship. Lastly, her duet with Khalid entitled lovely is anything but. It's hard to measure the impact this song has had on youth culture. Not only was it used in Netflix' 13 Reasons Why, it's also garnered more than 300 million views on YouTube. The song focuses on the difficulty of escaping the crushing pain of depression and grief.
At first, I thought I may be reading dark themes into her music, but I'm not the only one who's noticed the almost constant motif of serious angst. The Telegraph ran an article on Eilish and her music entitled Beware of the pop princesses romanticizing death; Billie Eilish and the worrying rise of misery music.
So, should we beware of Billie?
Investigating Eilish
I don't know what the long term future has in store for Billie Eilish. I know she can sing. I know she is super creative. I know she can stir emotions on a really deep level. And I know millions of kids listen to her music on a regular basis. But before you blindly allow your kids to download her music – or before you force your family to revert to flip phones so no one can get access to her devilish music – I'd encourage a few deep breaths and some understanding. It will help you know what to do with this latest musical phenom…and all those who will come after her.
So here's a few quick tips:
Understand how much music impacts teenagers.
In a world where 89% of teenagers have a smartphone and listen to an average 4.59 hours per day of music and growing, one can only question, "So what are they listening to?" Whenever I (Jonathan) teach a parent workshop, I spend a small chunk of time talking to moms and dads about the top music kids are streaming… because we've come a long way from "Like a Virgin" or even "I Kissed a Girl." Sadly, most research on the subject reveals the lyrics do impact the way our kids think. I don't think you need a doctor to tell you that. If a young man is listening to Cardi B explicitly describing sexual acts to Bruno Mars (yes… that's a song still in the top 10 of the Billboard Hot 100 right now), that young man is pretty likely to think about those sexual acts (as if young men don't think about it enough already—thanks Cardi!). And if our daughter watches the music video for that song it shows her how many of today's girls dance (and if you have ever chaperoned a school dance, you know exactly what I mean!). The question is, how should we respond. Our typical gut reaction is "overreaction." I don't blame you… but it doesn't work (I've surveyed literally hundreds of parents only to hear regrets). We need to learn how to turn our overreaction to interaction. And the best way to do this is…
Keep the doors of dialogue open about music
Notice we didn't say just, "Spy on what your kids are listening to!" Instead we suggest you try to engage your kids in meaningful conversations about their music. If you hear them playing a song, then ask them, "Whatcha listening to?" Not as a parole officer but as someone who cares about them and wants to be part of their world. If you hear them listening to Drake, don't be afraid to ask, "What did he just say?" (like this) Maybe even use creative ways (like these) to keep their music out in the open and not under the radar. One of the best ways to open these doors of dialogue is…
Use engaging questions
Because music is so powerful in kids' lives, we should take advantage of that influence and use it to shape our children's thinking. One of the best ways to do that is through questions. As it pertains to Billie Eilish, here are a few very simple ones to get you going:
How would you describe Billie's music?
What are some themes you see in her songs?
Why do you think she's so massively popular?
What would it be like to have her as a friend?
What effect does her music have on your thinking? Your identity? Your faith?
Conduct an online search before reaching any conclusions. We've shared this strategy too many times to count. If your kid wants to listen to an artist's music you're unfamiliar with, take about 10 minutes to perform two different searches. First, go to Google and look up the song's lyrics. 80% of the time, that alone will give you all you need to know in order to help your child make a responsible decision. If there is any doubt, swing over to YouTube and look for an accompanying music video (if you did that with the Cardi B video above, my guess is that provided you with plenty of information). This almost always gives closure to the question at hand: Should my kid be listening to this? Together, these two searches will provide you with enough insight to make a decision. But then what?
Don't be so focused on blocking lies that you forget to talk about the truth
Sometimes it's easy to become overwhelmed with all lies our world offers through music, TV and social media. And at times our tendency as parents is to just try to block our kids from everything… so much so that we forget to spend the same amount of energy pointing our kids toward truth. In a world blaring lies, don't forget to engage your kids in conversations about truth (and here's three ways to set the stage to do that).           
There you have it. You've been introduced to Billie Eilish and a handful of tools to engage your kids in conversations about truth (three golden ones in that last link—don't miss those).
What does this look like in your home this week?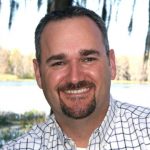 David R. Smith
David R. Smith is the author of several books including Christianity... It's Like This and speaks to parents and leaders across the U.S. David is a 15-year youth ministry veteran, now a senior pastor, who specializes in sharing the gospel, and equipping others do the same. David provides free resources to anyone who works with teenagers on his website, DavidRSmith.org David resides with his wife and son in Tampa, Florida.