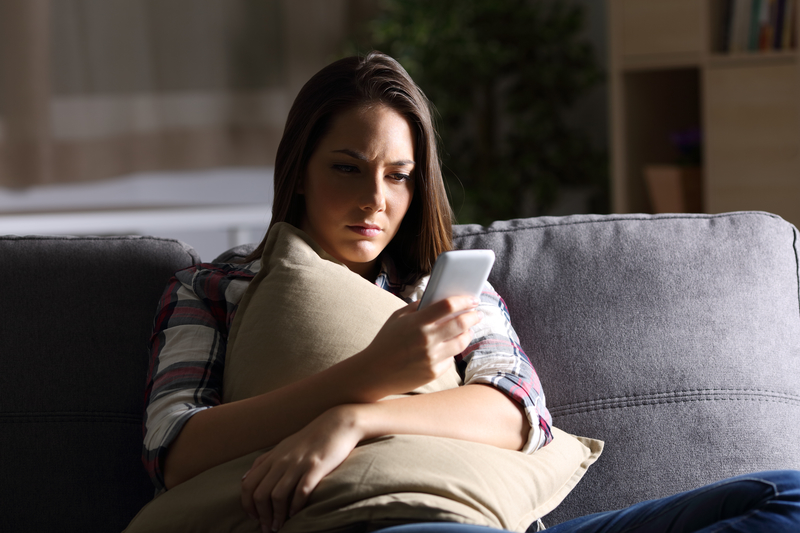 It's one of the top questions I'm asked at my parent workshops and something today's moms and dads all wrestle with. Last month Common Sense Media chimed in on it, and last week the question was even a featured article in the New York Times. It usually sounds something like this:
"What software is the best for tracking my kids every keystroke?"

"Should I have access to their phones at all times or is that like reading their diary?"

"How can I know what they're doing when they are at their friend's house?"
Most the time the questions hint at "software solutions." Is there an "app" that will "chaperone" when I'm not around?
On one hand I don't blame parents for their concern. In a world where 95% of teens have access to a smartphone and 97% are on social media, today's young people carry a device in their pocket connecting them to anything and anyone anytime (and vice versa). Smartphones not only are changing how young people see themselves, these devices serve as a mobile hub of entertainment media.
Software solutions can provide helpful guardrails and even accountability for our kids' media choices, especially when they're young, but I've noticed these filters and monitoring software solutions also tend to build an "over-confidence" with parents who use them.
"Not my kid! I know everything he sees."
Really?
What about when their friend Chris holds out his phone at school and says, "Check this out!"
The glaring shortfall with "software" solutions is the simple fact that we can't protect our kids from everything. No matter how many parental controls and porn blocks we put on our kids' devices, what stops them from seeing what's around them at school or simply looking at other screens at their friend's house?
Wouldn't it be more effective to equip them to choose right, on their own?
Here are three thoughts to consider:
1. As they mature, stop making all their decisions for them
Yes, the key words seem to be "as they mature." That begs the question, "when is my kid mature enough to start learning how to be smart with their smartphone?"
Of course the answer varies with each kid, but most experts agree that the age is at least 13 (the FTC forbids kids to be on most social media before then) and before 18. After all, we aren't going to be standing over their shoulder when they're in their college dorm. So that gives most parents the high school years to give their kids some real world experience making these choices before they leave the home.
I'm actually a huge advocate of parental controls… when our kids are young! But we need to slowly give our kids more freedom as they get older, giving them a chance to practice real world decision-making. So stifle that desire to always do the thinking for your kids.
"What movie can I see?"

"Let's look at the rating. Rated R. Sorry. You can't see it."

"But it's The Passion of the Christ."

"Stop arguing and go watch Pitch Perfect. It's PG-13."
How is this ever going to equip them to make decisions on their own? Don't make it so the first time they're making a decision on their own… is when they are completely on their own. Give them a shot at making some decisions while you're there to break their fall. Like when they ask you if they can download that app all their friends are using.
"Can I download TikTok?"

"Let's see what this Christian list says. Nope. It's not on the list."

"Why can't I download it?"

"I don't know. We don't question the list."
Mere boundaries lack effectiveness when our kids don't even know the "why" or the value behind the boundary? Which leads me to my second thought…
2. Get to the why
The "why" is always more important than the boundary.
Do remember a time as a kid when you asked your mom or dad, "Why?" And they answered, "Because I said so."
How did that make you feel?
"Sorry, you're not smart enough to make this decision."

"When am I smart enough?"

"Never. Now go to your room."
Try this instead.
"Dad, can I download Snapchat?"

"I don't know. Let's check it out together."
Think about this approach. Now you and your teen will engage on a quest together to discover whether something is healthy or wise. You might Google "Snapchat parental concerns" or "Snapchat safety" and learn some key factors to consider. Maybe you'll even grab a recommended book like The Teen's Guide to Social Media & Mobile Devices, read the Snapchat chapter together and discuss it. Books like this bring Biblical application to the decision making process.
Each time your teens come to you with questions, get to the why.
If they ask you, "Mom, can I go play Fortnite with my friends?" Put the question back to them, "I don't know, should you?" Have them tell you "why" or "why not" they should make that decision. Give them real world experience making choices.
But don't deny them the foundation to make these choices…
3. Don't be so focused on blocking lies that you forget to talk about truth
It's a concept I've written about before and I'll continue to write about. Today's Christian parents sometimes tend to be more verbal about what they're against than what they're actually for.
In Psalms 78:4 Asaph wrote:
We will not hide these truths from our children;
we will tell the next generation
about the glorious deeds of the Lord,
about his power and his mighty wonders. (NLT)
So tell your kids God's story. Get them in scripture (I give an example of a great one in this video). Use relevant resources to engage them in faith conversations (even fictional stories that tackle tough issues from a faith perspective). Engage them in family discussions about faith. The more we teach our teens truth, the better equipped they'll be at recognizing lies.
Do your kids recognize lies?
How prepared are they when they encounter distractions at school, at soccer practice… at that church event when the youth pastor isn't around?
In a world that is pretty good at suppressing the truth, how can you become proactive about engaging your kids in meaningful conversation about making good media decisions?
What does that look like in your home this week?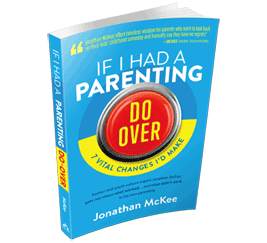 READ MORE ABOUT "WALKING WITH" OUR KIDS AS THEY MATURE IN JONATHAN'S EYE-OPENING BOOK, IF I HAD A PARENTING DO OVER.