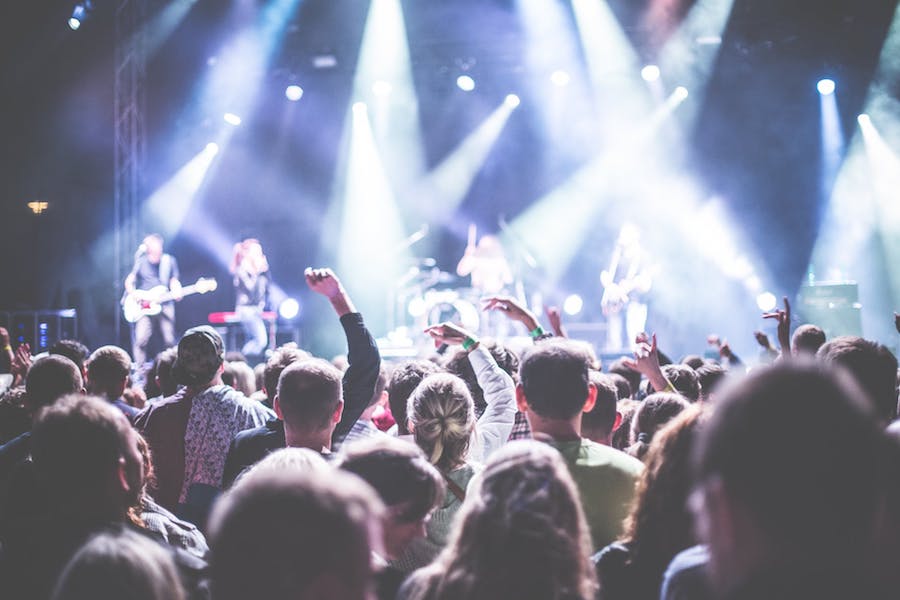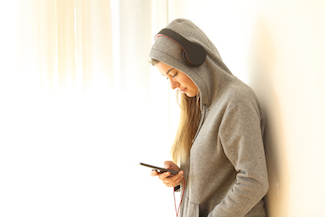 If your kid has access to a phone, and according to Pew's brand new social media report released last week, 95% of them do, then they know Drake. It's hard to not know Drake today.
Drake is the rapper who just broke the Beatles' record for most hits in the top 10 (he had 7 of 10)… and the top 40 (he had over half)… and the entire Hot 100 (twenty-seven of them). If that weren't enough, celebrities dancing to the chorus of his song In My Feelings went viral, propelling that song to number one.
Parents don't know much about Drake. Their kids will tell them, "He sings God's Plan."
They'll probably neglect to mention angry Drake.
Or getting a lap dance from Nicki Minaj Drake.
Or "got a f**kin' problem" Drake.
So how should parents respond when their kids are listening to Drake? Here's where Mom and Dad should remember to balance bonding and boundaries. Boundaries are healthy. And my guess is that if you listen to a few of Drake's songs you'll find that many homes might conclude, "Sorry, you'll not be listening to Drake in this house."
But don't be so focused on boundaries that you forget the importance of "bonding" with your kid. Am I implying to skip boundaries and let your kids listen to Drake so they'll be your friend? Not at all. I'm just saying that most parents who lay boundaries are doing so because they want to teach their kids values, and it's important to remember that values are more effectively taught through conversations. So instead of merely telling your kids what they can and can't listen to, keep your eyes and ears open for opportunities to engage them in real world conversations.
So if you heard one of Drake's songs on the radio or in a playlist, (I heard a group of kids listening to Drake during lunch at the Christian event I spoke at last week), this might be as simple as asking:
"What did he just say?"
"Is he right?"
Or it could even be asking a series of questions about a song. Like this music discussion we wrote for Drake's song God's Plan.
Some songs are definitely more difficult than others, like his song, Nice for What, which claimed the number one spot on the Billboard charts for a while and still dwells near the top. What is there to discuss about this song? You may find something… if you're an English Lit. major and you love dissecting poetry. But honestly, it's vague and subject to interpretation. But that's okay. You don't need to try to discuss every song you hear (in fact, if I had a parenting do over, I probably would talk less).
But some songs will just beg for discussion… like his song Emotionless, currently on the charts? In this song he sings the following:

I know a girl whose one goal was to visit Rome
Then she finally got to Rome
And all she did was post pictures for people at home
'Cause all that mattered was impressin' everybody she's known
I know another girl that's cryin' out for help
But her latest caption is "Leave me alone"
I know a girl happily married 'til she puts down her phone
I know a girl that saves pictures from places she's flown
To post later and make it look like she still on the go
Look at the way we live
Perhaps you could ask:
Why do you think people post pictures of their travels?
Drake sang, "all that mattered was impressin' everybody she's known." What do you think he is trying to say?
Why do some people post things different than reality?
When do our posts become unhealthy?
What does wise posting look like?
Do "Likes" and "Friends" make you feel more valuable?
How is someone's value truly determined? (See Matthew 6:25-30)

Don't be afraid to contrast today's lyrics to scripture. Today's lyrics are often talking about how great we are, how we should just lose control and give in to our impulses. Compare that to any of Paul's writings to the early church (like Colossians 3:1-10). The disparity is eye-opening.
Are you engaging your kids in these conversations?
What is one way you could have this kind of conversation this week?
For more conversations and discussion questions on "wise posting" in an insecure world, take a peek at Jonathan's helpful book, The Teen's Guide to Social Media & Mobile Devices, discussing the pics you post, the friends you friend, the entertainment you stream, and the self esteem you glean.