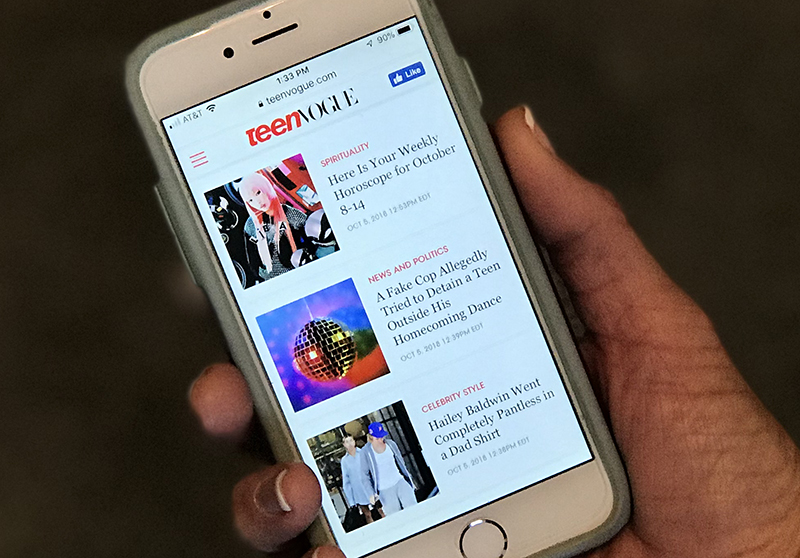 Do you know what your daughter is reading?
Need to learn how to French Kiss? Want to know what Halsey has to say about her (very public) bisexual lifestyle? Do you have questions about "satisfying sex" but are too afraid to ask anyone?
No worries. Teen Vogue has you covered on all that and more. Yeah… not Vogue… Teen Vogue.
Online Advice; You Get What You Pay For –  When a young person ventures over to TeenVogue.com, they might expect to find an archive of articles such as 9 Tips for Your First Time Scheduling College Classes, 15 Halloween Decorations That Will Definitely Scare Your Friends, and Exactly Where to Get Free Drinks on National Coffee Day. For the most part, the articles are as harmless as they are helpful.
But in the past few weeks, several articles on Teen Vogue's website have caught my attention. (You may recall that Teen Vogue was launched in 2003 in print form by the minds behind Vogue, but was moved online in 2017 when many paper-born periodicals became financially unviable. Since then, the brand and its content have steadily gained momentum and popularity.) I've written about the quality of substance found in Teen Vogue in the past, questioning whether the literature was fit for young ladies.
Here's a quick glimpse at four recent articles to see a sample of their literature for today's young people. I'll start with the tamest example:
How to French Kiss: Everything You Wanted to Know About Tongue Kissing – I get it. A kid's first kiss can be a stressful event. I'm a dude and I'll even admit that no one forgets their very first kiss…good or bad. Now ratchet that stress up to "French Kiss Level" and most kids start sweating like a sumo wrestler running laps. The significance of the event is put this way:
"The French Kiss is not something every single person can automatically do with no practice or tips. TBH, for the vast majority of us, putting a tongue in someone's mouth is scary if you've never done it before (and even when you have)."
The article goes on to provide insights from "a few seasoned maker-outers" after telling young readers to make sure they have permission to kiss someone in the first place. Some of the tips include "when it comes to tongue: less is more," "suck on the upper lip," "massage your partner's tongue with yours," and the staple, "watch for teeth and slobber."
Well, you can't accuse them of being impractical.
Halsey Tweeted About Anti-LGBTQ "Religious Propaganda" at Her Concerts – Ashley Nicolette Frangipane, better known by her stage name Halsey, has become a well known singer in the past few years, thanks in large part to her tours with Imagine Dragons and her collaboration on The Chainsmokers' Closer. She's also become a well known advocate of bisexuality, using her stage, her social media platforms, and her stardom to promote her lifestyle of choice.
Teen Vogue's article addressed the response an August 27th tweet of Halsey's received that read "people bring anti-LGBT religious propaganda to my concerts a lot and it's like, I feel like I've done enough good in the world that God's gonna forgive me for eating some p*ssy."
The awful theology in her statement was just as obvious as the lack of even one contradictory sentiment. Instead of representing thoughts from both sides of this huge, international debate, the article only shared the views of fans who agreed with her position.
Is the online magazine focused on beauty…or bias?
How to Use Gender-Neutral Words: And Why They're Important – Evidently, we've moved past the war of pronouns into a war on language itself. This article opens by stating:
"Gender-inclusive language isn't typically something you learn in school, but its use is incredibly important to make life easier for nonbinary peers. There are ways to practice gender-inclusive language beyond just respecting gender-neutral pronouns. For instance, replacing 'ladies and gentlemen' with 'everybody' helps include people who do not identify as ladies or gentlemen."
Here are just a few of the substitutions they suggest:
Folks, folx, or everybody instead of guys or ladies/gentleman
First-year student instead of freshman
Parent instead of mother/father
Pibling instead of aunt/uncle
Kiddo instead of boy/girl
Firefighter instead of fireman
Pibling? Really?
This New Kit Will Change the Way You Approach Sex – "Do what comes naturally."  That's the message that greets any young girl as she opens the small, black box known as LOLA's Sexual Wellness Kit. Teen Vogue notes that the "lack of proper sex education can lead to confusing and uncomfortable encounters for those of us heading to college, moving to a new city, dating casually for the first time, or even navigating sex with a trusted partner." (Is abstinence-only education really ineffective?)
The solution? Just buy one of LOLA's magical boxes (for $34) that provides "products and resources" such as "a guide to safe and satisfying sex accompanied by an assortment of condoms, personal lubricant, and cleansing wipes." The article states that the small price tag easily fits into the budget of a college student.
Yeah, but money isn't the only cost when it comes to sex….
If It's Media It Needs to Be Managed – Let me be crystal clear: I'm not trying to bash Teen Vogue (even though I don't agree with much of their advice). I'm simply arguing that all forms of media chosen by teens should fall under the watchful eye of a loving adult. Not even a month ago, I wrote an article about the extinction of reading among young people. For the most part, kids aren't reading much these days. However, online content like that of Teen Vogue has become increasingly popular because it offers easy access to the points of life that interest teens…without the necessity of a paid subscription. So, what does that mean for parents and youth workers who're trying to shape young lives?
We need to make sure to manage all forms of media. Adults tend to think of "entertainment media" in the form of movies, TV shows, music, or video games (all of which require a screen of some kind). But there's another kind of entertainment media that's reading-based, and it needs to be patrolled, as well (whether it's written on a page in a book or magazine…or glowing on a screen). Don't just peruse your teen's playlists or Netflix history; you might want to talk about what they're reading, as well. In fact, one great step further would be for you to read along, and then have an authentic conversation about it later.
We need to help them find answers before they go looking for them somewhere else. Yeah, talking with your kid about French Kissing or sex might get awkward, but at least the information would be coming from a reliable source. Parents and youth workers should regularly discuss sex from the vantage point of love, godliness, and commitment so kids don't have to turn to a black box for guidance. In essence, you want to make sure your voice is the first and most consistent voice they hear on these important subjects.
Teen Vogue may offer lots of fashion tips, plenty of cultural updates, and tons of celebrity gossip, but the one thing it can't deliver – or, hasn't delivered yet – is actual wisdom. If today's kids who are intent on reading Teen Vogue are going to gain wisdom, it will have to come from loving, caring adults who are intent on reading their Bibles.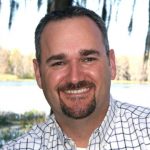 David R. Smith
David R. Smith is the author of several books including Christianity... It's Like This and speaks to parents and leaders across the U.S. David is a 15-year youth ministry veteran, now a senior pastor, who specializes in sharing the gospel, and equipping others do the same. David provides free resources to anyone who works with teenagers on his website, DavidRSmith.org David resides with his wife and son in Tampa, Florida.