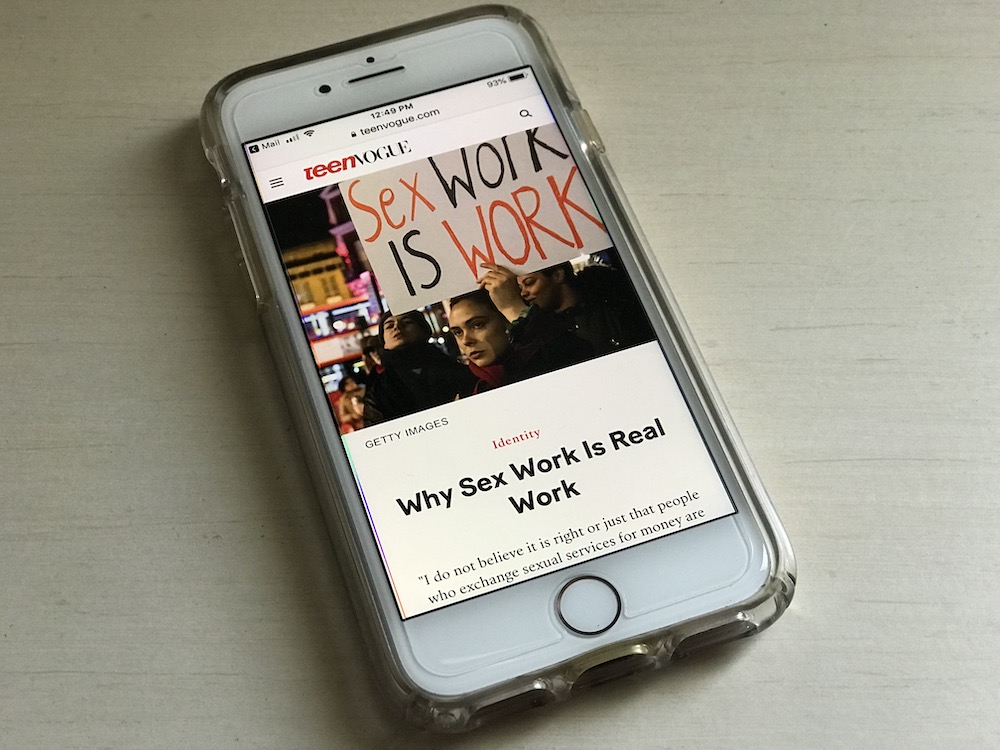 The Online Mag Offers (Even More) Sketchy Advice to Young Girls
"I do not believe it is right or just that people who exchange sexual services for money are criminalized and I am not for what I do."
Is this a pimp arguing for the legalization of his prostitution ring? Maybe a porn star seeking moral legitimacy for the "adult entertainment industry"?
Nope. It's a doctor from South Africa…and her advice was offered to 13-year-old girls in America.  
Guidance Counseling Gone Wrong…Way Wrong
Dr. Tlaleng Mofokeng recently penned an op-ed entitled "Why Sex Work is Real Work," and defined the occupation as not only "penetrative sex" but also "companionship, intimacy, nonsexual role playing, dancing, escorting, and stripping." In her defense of legitimizing prostitution and more, she appealed to the fact that the debate was raging in several European countries, the United States, her native South Africa, and had even attracted the attention of global networks such as the World Health Organization and the United Nations. Her concluding line from the article sums up her position: "Evidence, not morality, should guide law reforms and sex work policy for full sex work decriminalization."
Was this article featured in Time Magazine? The Wall Street Journal? Maybe The New York Times?
Nope. This piece was shared on Teen Vogue's website to several million young girls who are currently in the process of determining the trajectory of their future.
Aside from saying that neither "evidence" nor "morality" supports her position, I'm not going to refute Dr. Mofokeng on the legalization of sex work; this article by Forbes adequately shreds her baseless line of thinking. (However, I must say as a consistent missionary to South Africa for the past 11 years, I find her position tragically ironic given her own nation suffers "the biggest HIV epidemic in the world" according to Avert, a global leader in HIV and AIDS research and prevention.)
Instead, I'd rather use her article as the latest example of the horrendous advice being peddled to teenage girls by Teen Vogue. I'm no longer surprised at what appears on their website. For example, in the last two months I've seen:
an article from June instructing girls "How to Get an Abortion if You're a Teen."
another June article that focused on "How to Use Sex Magic to Manifest Your Best Self." If, like me, you thought that was figurative language, like me, you're wrong. "What kind of spells can you cast with orgasms?" was literally one of the questions tackled in this exquisite example of hard-hitting journalism.
an article from May that asked – and answered – "When Is It Safe to Send a Partner Nude Photos?" After highlighting all the real-world consequences involved in the risky behavior and refusing to tell young, impressionable girls the right answer was "never!" the author went on to illustrate her ignorance of how the world – and human nature – actually works.
Managing ALL Forms of Media
This isn't the first time I've written about the content distributed by Teen Vogue; it probably won't be the last. In 2017, I called into question their ambivalence toward teen sexuality, and in 2018 I highlighted their stance on shifting sexuality. Sadly, articles offering dubious counsel are produced by Teen Vogue on a consistent basis…which is why parents need to be aware of it (especially parents of young girls).
Moms and dads all across the nation are concerned about what music their kids are listening to or what online content they're watching – and rightly so! There is a ton of trash on full display in today's entertainment media! But don't make the mistake of thinking that entertainment media is restricted to a screen. It can also be in a popular magazine (like Cosmo), a book (like the Twilight series), or an online journal (like Teen Vogue).
As parents, we need to be aware of all the entertainment media that's influencing our kids – whether they're watching it, listening to it, or reading it – so we can help them manage the choices they make. Let the same rules apply to every form of entertainment media: if the content undermines your family's standards, values, or beliefs, just skip it.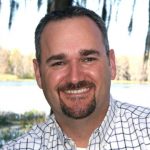 David R. Smith
David R. Smith is the author of several books including Christianity... It's Like This and speaks to parents and leaders across the U.S. David is a 15-year youth ministry veteran, now a senior pastor, who specializes in sharing the gospel, and equipping others do the same. David provides free resources to anyone who works with teenagers on his website, DavidRSmith.org David resides with his wife and son in Tampa, Florida.