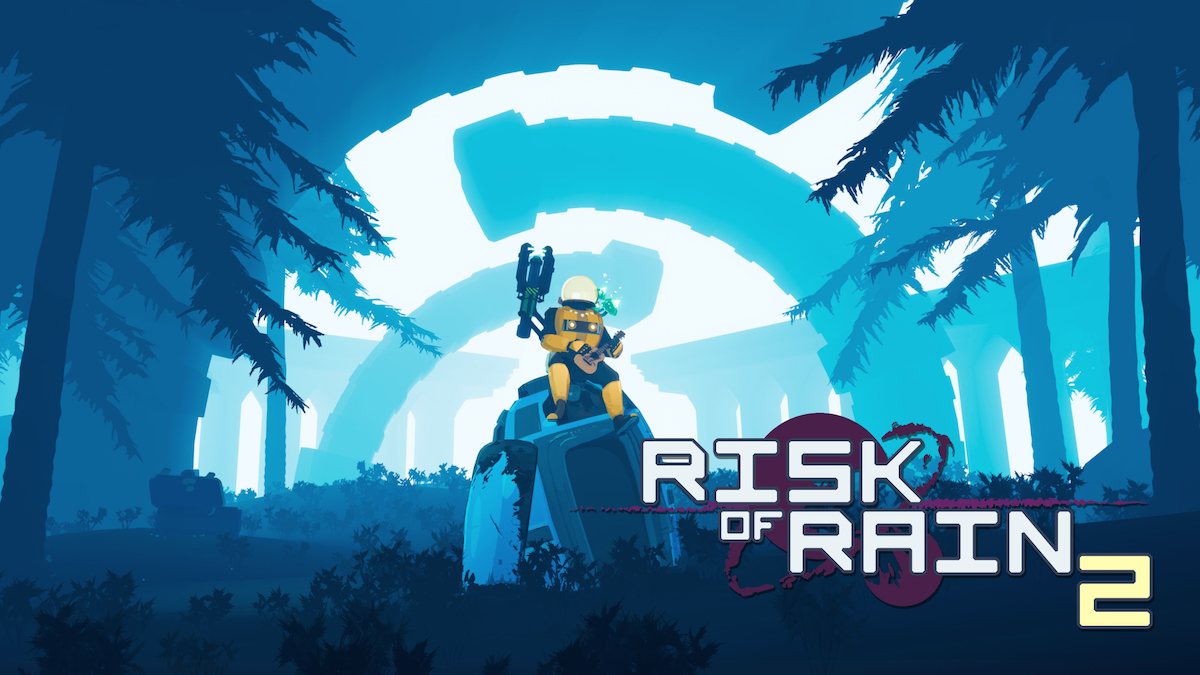 Risk of Rain 2
Game Reviewed: Risk of Rain 2
Publisher: Gearbox Software
Developer: Hoppo Games
Reviewer: Naomi Norbez
Platform(s): Switch, PC, Xbox One, PlayStation 4
Category: Rogue-like Third-person shooter
ESRB Rating: T
Game Description:
If you've read my earliest review, you'll know I'm a Risk of Rain fan. The sublime roguelike about escaping an alien planet is one of my favorite games—with its airtight controls, cool items selection, and great artistic elements, it's hard to beat it.
In fact, I thought even a sequel couldn't beat the original's masterwork.
Risk of Rain 2 is a 3D take on the series, with the same premise and similar characters. How can a game that was made to move well in 2D work in 3D? Let's dive right in and find out.
(Keep in mind the game is currently in early access, meaning it's not fully complete at this time, and updates release every so often to add content. If any changes cause things in this review to be incorrect, I'll make sure to fix it."
What Parents Need to Know
Violence:
The goal of the game is to escape the alien planet—for now, there is no final level, as the game is in early access, and the developers are trying to perfect the game loop. You shoot at cartoony, cel-shaded enemies with various weapons. The closest the game comes to realistic violence is small red bits leaving bleeding enemies.
But the game is built on a loop of violence, like it's predecessor. Enemies continually spawn for you to defeat, you defeat them and get items to help you do so, more come in, repeat. The game is addicting because of this—perhaps badly so, as I'll discuss later.
Language:
None.
Sexual Content:
None.
Spirituality:
There are shrines to mysterious gods that grant boons, challenges, and more.

Miscellaneous:
Accessibility options are mixed. There are a few visual options, and ways to change gameplay, but none for the controls yet. I hope that this comes in a future update.
I will say that during my playthroughs, my wrists and thumbs hurt multiple times after long sessions with Risk of Rain 2. I'm someone who has medical problems in those areas, but this is still unusual for any game, and hasn't happened in quite a while.  So I'd advise people to limit their playtime on this one.

Positive Elements:
I love exploring each world in this game—each is unique, interesting, and fun.  The gameplay loop is hard to put down, and I enjoy defeating enemies and finding items a lot.

A Child's Perspective:
A kid who loves gameplay loops, roguelike games, and fun cel-shaded graphics will enjoy Risk of Rain 2.
Reviewers Thoughts:
I've really enjoyed my time with Risk of Rain 2. I thought it would be a failed follow-up, a game not nearly as good as its predecessor, but it managed to capture the 2D spirit of the original in a 3D environment. The enemies are varied and interesting, the environments are beautiful and organic, and the gameplay is fun and addicting. I'd caution against playing for long periods, but as of now, this is a dear favorite of mine, one that I will continue to go back to as updates are released.
Naomi Norbez
Naomi Norbez has been making, playing, and critiquing games since she was a kid. In her free time she makes text adventures, draws comics, and watches birds. She hopes you find her reviews helpful and values any thoughts on them you'd like to share.