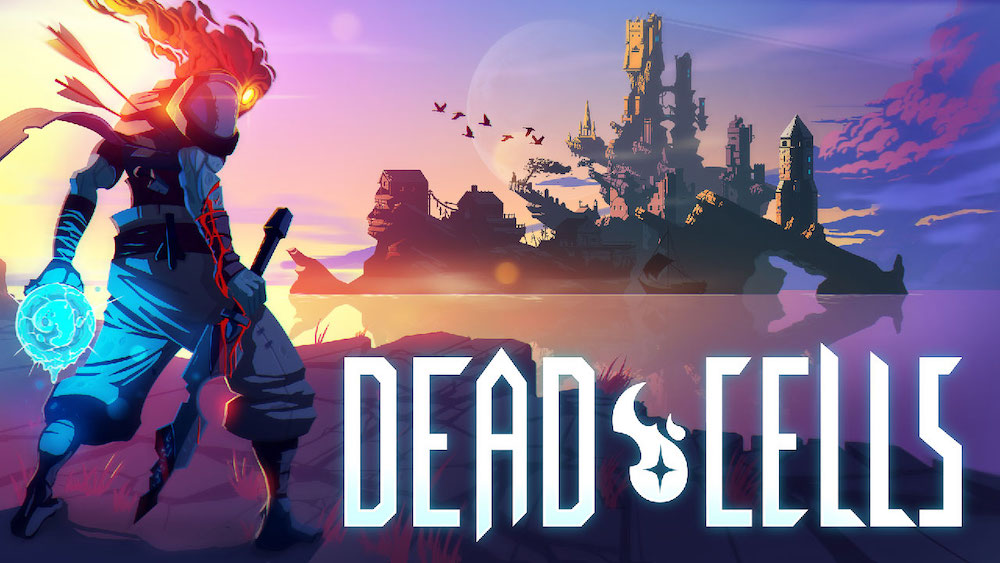 Dead Cells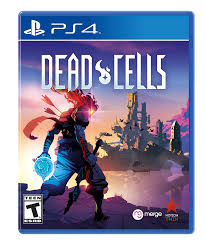 Game Reviewed: Dead Cells
Publisher: Motion Twin, Merge Games
Developer: Motion Twin
Reviewer: Naomi Norbez
Platform(s): PC, Switch, PlayStation 4, Xbox One, iOS, Android
Category: roguelike action-platformer
ESRB Rating: T
Click Here to Learn More About our Reviews
Game Description:

In case you haven't gathered from previous reviews, I love hard platformers, especially roguelike games—ones with random elements and challenging difficulty. So it's no surprise that Dead Cells, a roguelike platformer that gets harder and harder as you play, is right up my alley.
The game has been in constant development for years, with frequent updates to the gameplay, graphics, and systems. Last year it reached a near-final state, and became an indie darling, loved by critics and fans alike. (It also was part of a controversy because a reviewer of Dead Cells plagiarized their writing from somewhere else, but that's a story for another day.)
In this game, you are a strange creature who was once a prisoner, trying to escape a kingdom that's been taken over by a plague. Along the way, you fight enemies, learn new skills, and try and find out what happened to this place—why it's invaded by undead creatures.
Dead Cells is loved my many, and it even won awards for Best Action Game and Best Indie Game last year! So let's see what's so loved about it—and whether it's good for your kids.
(Note: This is a review for the base game. A review of the DLC, Rise of the Giants, may come another day.)
What Parents Need to Know
Violence:
You defeat enemies with a variety of weapons, and pixelated blood comes out when you attack. Sometimes they explode into red chunks. While not overly graphic—it is an unrealistic game—it is constant, and worth noting.
Language:
Some minor language, like "damn" makes an appearance. At one point, the player character flips off another character.
Sexual Content:
None.
Spirituality:
Debatable. The main character is some kind of undead creature, a being who can no longer die—and apparently they're not the first to find themselves in that situation.
Miscellaneous:
There's quite a lot of options for disabled players, which is awesome. You can change which buttons match which controls, turn off vibration on the controller, turn off flashing and screen shaking if you're photosensitive, and even use options to highlight enemy attacks and disrupt moment if you'd fall off a high slope.  There are also more ways to change up the gameplay in Custom Mode—which I'll discuss more in the review portion.
The game discusses various topics with its lore and world—the humanity of prisoners, the effects of a plague on a nation, what causes the dehumanization of others, and much more. Its "Teen" rating is earned not just by its violence, but by its analytical story, taking us to dark places. If you play games with your kids, the story ought to open up some good discussions about real-world issues.
Positive Elements:
Dead Cells is an enjoyable game in every respect. Its graphics are beautiful, and the sprites are animated fantastically. The music is both haunting and energizing, fitting for this strange journey we find ourselves on. And the gameplay is rhythmic and pleasing, with every attack feeling significant.
A Child's Perspective:
Like most roguelike games, Dead Cells takes lots of time and patience to master. If your kid is impatient, and likes games where they feel powerful right away, Dead Cells is not for them—and that's ok!
Reviewers Thoughts:
As I said in the Positive Elements section, Dead Cells is a fantastic game, with every element fitting together perfectly. I've loved my time with it, and have happily dived in each new play session. Though I only started playing last year, and haven't experienced the game's full life cycle for myself, it's also been great to see the updates the developers have made. It's enlightening and satisfying to see improvements to the game, and new objects to find.
I think the best addition is the Custom Mode, an addition that allows you to change the game to make it easier or harder. Because my main complaint about Dead Cells is its difficulty—as you play through the game, and it gets harder, the difficulty level becomes outrageously high at times. Tinkering with the Custom Mode settings is a fantastic addition—even if some setting disabled game achievements, it's great to play the game how I want to.
I definitely recommend checking out Dead Cells. Pick it up, and let's escape the kingdom together. 
Naomi Norbez
Naomi Norbez has been making, playing, and critiquing games since she was a kid. In her free time she makes text adventures, draws comics, and watches birds. She hopes you find her reviews helpful and values any thoughts on them you'd like to share.