Day of Defeat: Source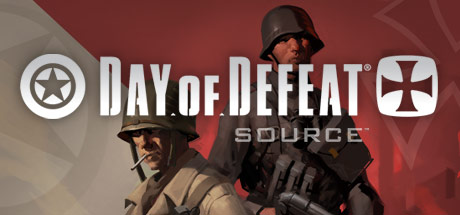 Back to reviews
Game Reviewed: 
Day of Defeat: Source
Click Here to Learn More About our Reviews
Game Description:
First-person-shooters are a dime a dozen. However with the advent of online multiplayer shooters, Day of Defeat:Source(DoDs) bridges the gap between historical combat and your run-of-the-mill shooter.
Based off of the great struggle between American and Nazi forces in World War II, DoDs puts the player on the front lines in any of a number of Allied or Axis controlled territories. The player can choose one of six solider types for Assault to Bazooka, each carrying the standard load of knife or shovel as well as secondary weapons.
DoDs also offers a wide variety of servers catering to custom maps as well as nine standard maps.
Being a server-based* game also enables players to communicate to one another by chat as well as hear other players if the voice/microphone option is enabled.
What Parents Need to Know
Violence
Day of Defeat:Source is a first-person-shooter and as such the player has complete control of their character. However, unlike many story-driven shooters, DoDs is combat-driven. As such, blood spatter is to be expected although there is no gore or dismemberment to be seen.
ESRB did rate this as M for Mature for Blood and Intense violence due to a realistic combat environment.
Language
The game itself does not use any form of cussing, cursing or vulgarity. However, as DoDs is a multiplayer server-based game, other players can use inappropriate language via the scrolling chat or microphone.
Sexual Content
There is no sexual content.
Spiritual Content
There is no spiritual content.
Misc.
Day of Defeat:Source most likely will not be found by itself on the shelf. The publisher, Valve has offered this game in one of two ways: through the purchase of a game pack containing one or more of its other titles (IE: Halflife 2) or through Steam, an online, multipurpose gaming application. If the player already has a Valve game or Steam installed (Steam is free to download), DoDs is easily obtainable via the Steam Store.
*Server-based games are games that can only be played online with other players. These games are primarily objective- or combat-driven (ie: Capture the flag or Men vs. Aliens).
As such, an internet connection is a must. These games cannot be played without it.
Reviewers Thoughts
In regards to a first-person-shooter, this game hits all the marks – great replay value, excellent cooperative and team based interaction and a mild learning curve. While the "M" rating is something to consider, the violence level is not over-the-top as found in comparable games.
And unlike other man vs. alien or man vs. monster shooters, Day of Defeat:Source remains faithful to the legacy of WWII while putting the fate of individual battles in the hands of the players.