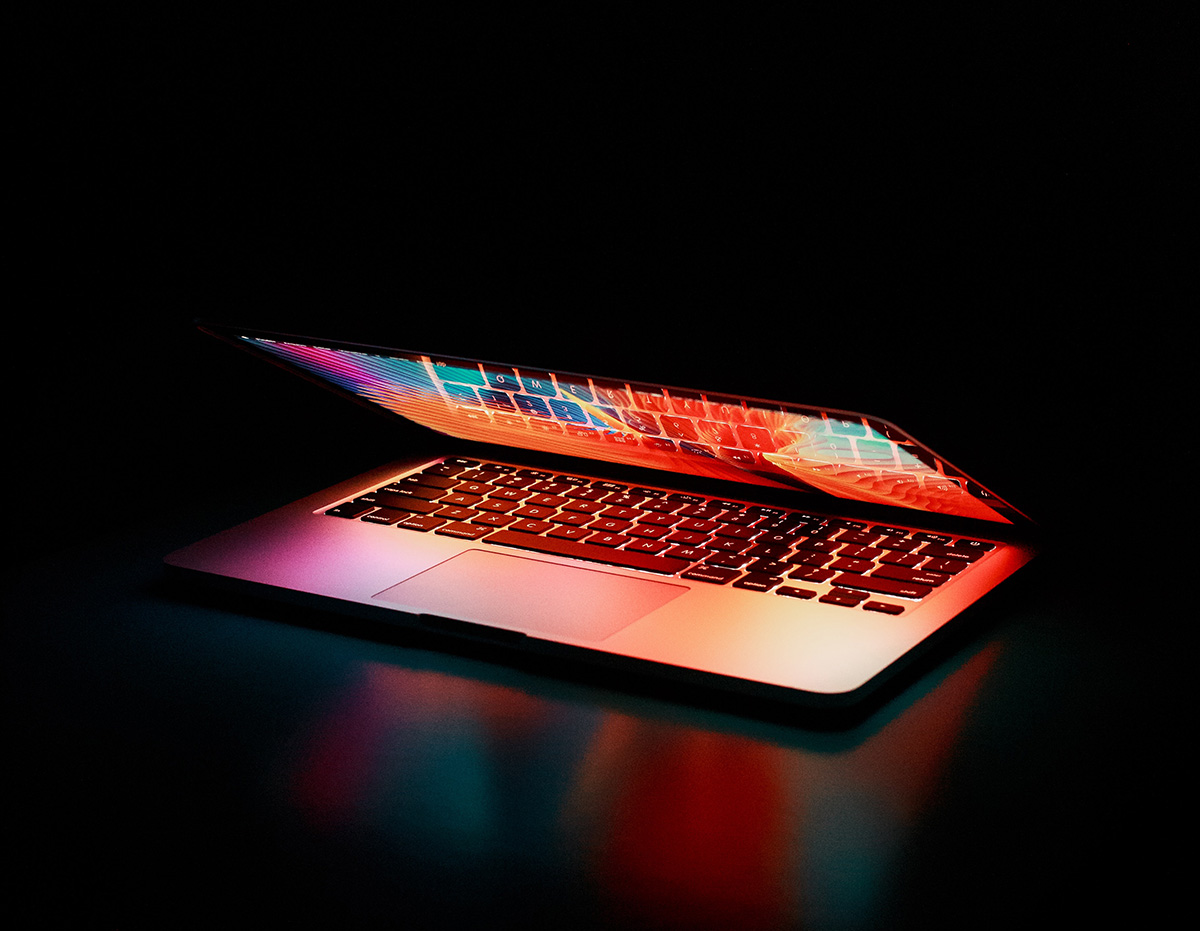 7 helpful ideas for families stuck at home
(and you definitely WON'T want to skip the second one)
Jonathan McKee
In the last week our country has navigated into unchartered waters: no March Madness, no church, and no toilet paper (first world problems). And now our kids are facing something that sadly, won't affect them even slightly as much as previous generations: they have been ordered to stay home and just stare at screens.
Nothing new for these kids.
Yes, Gen Z already averages 9 hours and 49 minutes a day soaking in entertainment media (not surprising, when 79% of them bring their phone into their bedrooms every night). Sequester them to their homes 24/7 and that number is only going to go up.
So what can we do about this, if we don't want our kids just sitting around watching Netflix all day long?
Here's 7 ideas for families who all of a sudden have waaaaaaaaaaaay too much time with each other.
1. Talk about the elephant in the room.
In a world where teen anxiety and depression is already at an all-time high, the panic our world is experiencing doesn't help. So take some time to calmly address some of the fears and misconceptions your kids might be hearing.
Times like this are full of mis-information. So point your kids to places to get good information. If you want accurate information about health during this crisis, go to the World Health Organization (WHO) website. They've got a great page you can read with your kids about how to protect yourself: simple practices of washing hands and covering your mouths when you cough. They also dispel common myths.
And if you're looking for some encouragement in the middle of discouragement, here are five pastors with very reassuring messages, like Rick Warren who was personally contacted by the director of the CDC talking about how his church could help respond to the pandemic, or Miles McPherson who gathered a panel of officials who discussed facts surrounding the virus in an attempt to dispel fears. 
In a time of "fake news," tune into the real thing.
But don't just address life outside the house. . .dialogue about what life is going to look like in the house for the next few weeks. And the best way to do that is…
2. Call a family meeting. . .but don't call it that.
Order some pizza or cook something fun to give your kids a chance to talk about what's going on and dialogue about what the next few weeks will look like around the house. This will give you an opportunity to talk with them about screen time limits, chores and even fun activities you can all do together, but DON'T begin the meeting this way. In fact, if you happen to tell your kids you want to talk or have a family meeting, if they're like most kids they'll demand, "About what?!!"
If they do ask that, you can simply respond with, "We're entering some unprecedented times here in the next few weeks and we'd like to hear your honest opinions and expectations."
This is an opportunity to make them feel noticed and heard.
Start by asking a fun question around the table like: If the power goes out and all our devices' batteries run empty, what would be something you would do for fun? Get in the practice of going around the table and giving each person a turn to talk. This keeps the one gabby kid (or parent) from monopolizing the conversation, and it gives the shy kid a chance to be heard.
Then ask your kids their opinion about their expectations for the next few weeks. Maybe ask them this: Paint a picture of what you think your days should look like for the next couple weeks.
This simple exercise nudges them to think through what their days actually look like—and verbalizing it forces them to almost admit how much "screen time" they expect. Most kids won't want to admit that they would like to get up at noon, start playing video games…maybe stop for dinner…then play until they pass out. So let them verbalize their expectations. Who knows, maybe you'll be excited about what they come up with.
After everyone shares, talk about what screen time will look like for the next few weeks. Instead of just "laying down the law," maybe suggest some options that will probably be a little different than your normal screen limits. Like maybe…
What if we allow more screen time each day, but no "individual" screen time after dinner, only "family" screen time where we all watch something together. (Helpful if parents are gone during the day and can't monitor. "Live it up during the day, because when we get home it's family time.")
What if you can "earn" more screen time by doing more chores, more reading, etc.? For example. Every hour you read is worth an hour more screen time. Every chore completed is worth so much.
Work first. Homework, chores and reading are done first. Then screen time when everything else is done.
Present some ideas and then open it up to your kids to suggest ideas. Who knows. They could come up with something better. Just set some expectations and reasonable ground rules, then plan a second family meeting a week later to see if you want to adapt anything.
But also give them the opportunity to do their part…
3. Pick one night.
Sometimes tough times require everyone to pitch in. If your kids are old enough, tell them, "I'd love your help. I'd love each of you pick one night where you prepare the meal. You shop, cook, serve, and everybody else has to clean up."
If this is hard for some kids, give them some easy "heat up and serve" options. Most kids can unscrew a jar of Classico, boil some noodles and slice bread.
If kids want real world trust, then give them real world responsibilities.
Another way to do this is…
4. Own up.
Divide up chores and projects. Think beyond the normal daily stuff. Ask your kids what projects need to be done around the house. Sometimes they'll come up with some good ideas—and if they do, then they'll have more ownership of the task.
Organize the garage.
Clean up the back patio and make a cool hangout spot.
Then share some of the normal daily chores that need to be done since they're not in school: vacuuming, putting the dishes away, mopping, cleaning bathrooms, shoveling snow, etc.
But these chores don't need to stop at your home…
5. Help Ruth.
Our neighbor across the street was named Ruth. She was in her late 80's and her husband had just passed away. Ruth couldn't do much, so we tried to help Ruth as much as possible.
Are there any needy families in your neighborhood?
Are there any lawns to be mowed/driveways to be shoveled?
Tough times are a good time to shine for Jesus.
In the same way, let your light shine before others, that they may see your good deeds and glorify your Father in heaven. (Matthew 5:14, NIV)
So look for any opportunity to serve and help others.
But in tough times, don't be afraid to also offer your kids some fun distractions…
6. Family binging.
Here's the thing: most families spend plenty of screen time separately, everyone watching their own thing. Try to find something you can all watch together. . .key word: together. 
Sometimes this requires a little bit of give and take. Just remember if you want your kids to buy in, maybe Mom and Dad should be willing to do a little more "give" here.
The idea is to find something you can all enjoy. . .in the same room!
Netflix has choices ranging from the most innocent shows like The Andy Griffith Show, and Highway to Heaven… to TV-14 shows like Once Upon a Time, Stranger Things and NCIS… to a little more edgy shows like The Walking Dead (do you know we have Biblical discussions posted for every single episode?).  Plenty of fun movie options too (and I consistantly talk about those with my friends at Plugged In in this podcast). SIDE NOTE: Netflix also has plenty of garbage with lots of sex and violence, so don't forget to enter a password your kids don't know and set the parental controls.
Find something you can all enjoy together. Put individual screens down and watch something together. If your kids like scary movies, maybe watch one together. (Although, you probably don't want to show them the movie Outbreak… the 1995 doomsday thriller about a killer virus spreading fast through the U.S.)
But even Generation-Screen can only watch so much TV and movies, so suggest…
7. Reading outloud together.
When I was a kid my parents read The Chronicles of Narnia to my brother and I every night at the end of dinner—a chapter a night. We loved it. My friend Adam Holz, from Plugged-In does the same with his kids now. They love it. Books open up the imagination.
Find a book your kids will enjoy. My friend Greg, a pastor, used to read my Zombie Apocalypse Survival Guide for Teenagers to his kids every night as a family devotions. Short chapters, and discussion questions at the end of each one. I did the same with my fiction book Bystanders (and posted discussion questions HERE). 
Just find a book the whole family would enjoy and read it together. Maybe even give your kids a chance to be the "reader" for a night. Maybe even make one night of the week "no screens." My family did "no Tech-Tuesday" and that was the night we lit a fire and all read together.
And that's really the idea. 
Together.
The list of things families can do together go way beyond just 7. Make playlists with your kids on Spotify and share them with each other. Go on family hikes. Play family games (we like Bananagrams and Euchre).
What can you do that brings your family together during these times?
WANT TO ENGAGE YOUR KIDS IN MEANINGFUL CONVERSATIONS ABOUT SCREENS? TAKE A PEEK AT JONATHAN'S NEW BOOK, TEEN'S GUIDE TO FACE-TO-FACE CONVERSATIONS IN A SCREEN-TO-SCREEN WORLD.