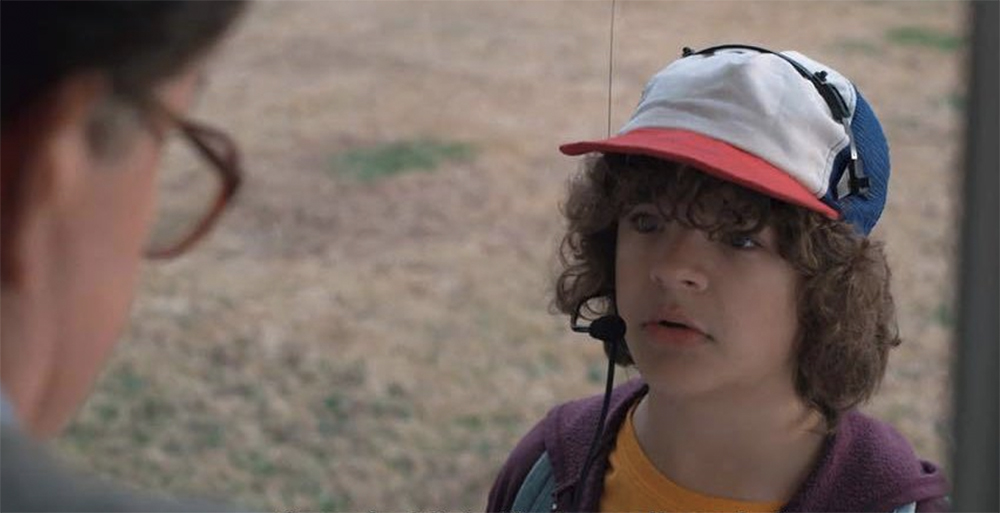 Episode Five: Dig Dug
Home.  Most people have a place they call home.   It could be a suburban house with a two car garage, a rural farmhouse with a white picket fence, a city apartment, or even a cardboard box beneath an underpass. Home is often the place where you settle down for the night, where you can ideally be yourself, and where you keep the things most important to you.
The amount someone will relate to this description of home depends on their own household experience. For Eleven, home was the Hawkins Lab for much of her life.  She knew little else until finding a new home in Mike's basement early in season one. Now, El (the nickname Mike gave her) lives in a wooded cabin with her new guardian Chief Hopper.  In this episode El finally makes it home as Jane Ives, finding her mother Terry in a Dr. Brenner induced vegetative state. She is able to connect with her mother through her astral projection abilities and learn what happened to get them to the place where they are today.  El seems to be relieved to finally be home.
While most people have a home of some sort, everyone longs for that perfect home, that place where they can be safe.  Everyone wants somewhere they look forward to going and have the hope of a better situation. For now, everyone's home experience is different.
At Lucas' home, he sits at his kitchen table and asks his dad for relationship advice as he considers how to make things right with Max.  Dad spews out some typical male wisdom:
Lucas:  "When Mom's mad at you, how do you make her not mad?"
Mr. Sinclair:  "First, I apologize," his dad answers. "Then I get your mother whatever she wants."
Lucas:  "Even when she's wrong?"
Mr. Sinclair:  "She's never wrong, son."
Former journalist and private investigator Murry Bauman's home was a conspiracy theory infested bunker.  It was there that Nancy and Jonathan would visit him with recording of Dr. Owens revealing what really happened to Barb.  Despite the home looking like the lair of a lunatic, Bauman looks as though he could be the guy they need to help them take down Hawkins Lab.  Home can look different depending on the circumstances of each person.
Dustin attempts to protect his home from the growing adolescent Demogorgon he affectionately calls Dart, short for D'Artagnan.  In a moment that revealed the true nature of this creature, Dart was found to have broken out of his tank and eaten the family cat.  Can you blame the demo-dog for making himself at home?
In one of the funnier scenes, Dustin bikes over to the Wheeler house looking for help with Dart.  After reluctantly answer the door, Mike and Nancy's dad Ted sarcastically lets him know that:
Ted Wheeler:  "Our children don't live here anymore.  You didn't know that?"
Parents of teenagers likely grinned as they related to Ted's observation.
The episode ends with Hopper being rescued by Joyce and Bob.  He had gone exploring in the tunnel underneath Hawkins where he was now being choked by the mysterious vine that appears to be consuming the town.  It's fair to assume Hopper would love to go home at this point, but based on Will's seizure as the episode concludes, they are a long way from Hawkins being the home it once was – or the home they all long for.
In Revelation 21, the apostle John has a vision from God of the place where followers of Jesus will spend eternity.  John writes;
Then I saw "a new heaven and a new earth," for the first heaven and the first earth had passed away, and there was no longer any sea. 
The eternal home that we all long for is coming and when it does, everything will be new.  John continues starting with verse three;
 And I heard a loud voice from the throne saying, "Look! God's dwelling place is now among the people, and he will dwell with them. They will be his people, and God himself will be with them and be their God.He will wipe every tear from their eyes. There will be no more death'or mourning or crying or pain, for the old order of things has passed away."
He who was seated on the throne said, "I am making everything new!" Then he said, "Write this down, for these words are trustworthy and true."
Everyone craves being in that place where they can be confident there were be no more hardship, no more pain.  We all aspire to be where things are new and hope never fades.  The reality is there is a place where we can look forward to, where God will be near and the joy will never fade away.
If only we could be people who are genuinely determined to keep our eyes on the hope that is ahead.  Let's commit to walk through whatever pits, Demogorgon's, or difficult seasons we face with the perspective that one day we will walk into something new – something perfect – something that will allow us to walk closer with God than we ever thought possible.  Then, and only then will be truly be home.
Discussion Questions
What do you think El felt when she walked into the room and finally saw her mother?
How do you think you will feel when you see Jesus face to face?
What do you observe about Murry Bauman's home that gives some insight into him?
What would we learn about you if we walked into your home?
Do you think Hopper ever expected to be free?
What do you think it will feel like to be in heaven and be free from sin forever?
How can walking through life on earth with the perspective of heaven help you deal with the challenges you face along the way?
What can you do to keep the hope of your eternal home in front of you as you live out your day-to-day life on this earth?
Rob Chagdes
Rob Chagdes is one of the pastors at Prairie Lakes Church in northern Iowa. In the years since he met Jesus as a sixteen year old, Rob has spent his life working to raise up the next generation to love God and invite others into His unending story. He spends most of his free time with his wife Leslie, their three amazing daughters, and their energetic dog Jedi. You can reach Rob at chagdeswrites@gmail.com