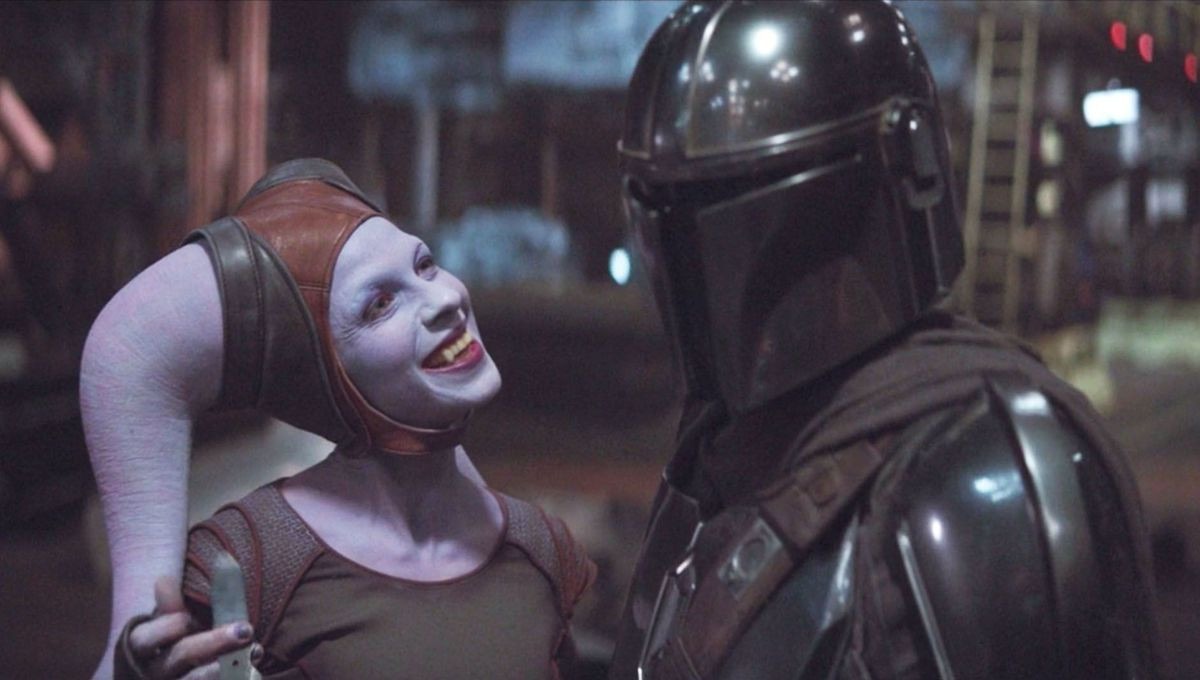 A Note to Parents:  The Mandalorian is a series from the Star Wars universe, which means it's mostly family friendly with scenes of violence. We at The Source For Parents never want to introduce something to kids that you wouldn't want them to watch, so we develop discussions that parents can use if they feel the show is appropriate for their child. Our friends at Common Sense Media have given us some specifics on what to expect from this show.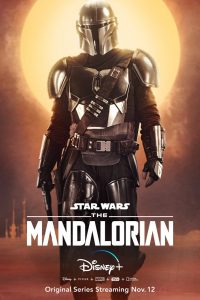 Season 1 Episode 6 – The Prisoner
The Mandalorian has been an interesting series in several regards, but perhaps most notably is its ability to present some episodes in a standalone format. This episode, much like the previous one, did very little if not nothing to further the plot of the series, but was still full of action and suspense.
The evolution of the Mandalorian has been a significant theme in this season. He seemed to start with a bit of a conscience or he likely would have killed the child in the first episode. However, we have seen the Mandalorian do a lot of soul searching over these episodes, and begin to lean into the fact that he is more than a ruthless bounty hunter.
In this episode, we see a significant contrast between Mando and his companions. He visits a space station, meeting up with Ran, who is some sort of a criminal leader. Apparently Ran has an associate who needs rescuing, forcing Mando to team up with some less than savory characters. The Mandalorian has some history with a couple of these people, and the way Ran describes him to one of his people, Mayfeld, shows how much Mando has changed.
Ran: This is Mando. The guy I was telling you about. We used to do jobs way back when.
Mayfeld: This is the guy?
Ran: Yeah, we were all young, trying to make a name for ourselves. Yeah, but running with a Mandalorian, that was… that brought us some reputation.
Mayfeld: Oh yah? What did he get out of it?
Ran: I asked him that one time. You remember what you said, Mando? Target practice. (laughs) Target practice. Man, we did some crazy stuff, didn't we?
The Mandalorian: That was a long time ago.
There is typical aggressive criminal banter, some challenges, but eventually the crew reaches their target – Qin. The Mandalorian has some history with Qin, whose sister Xi'an is part of this criminal rescue crew. The group quickly turns on Mando by locking him in Qin's cell, and intends to leave him behind while stealing his ship.
Of course, things don't go the way anyone expects, and the Mandalorian once again works his magic to get the upper hand. Throughout this episode, we see Mando keeping his focus on completing the mission and protecting the child. He has a sense of duty and responsibility that none of his companions seem to share. The criminal crew repeatedly put themselves first and self-preservation is their primary motivation.
This is demonstrated best when the criminals get separated, and Qin is paired up with Mayfeld.
Qin: Do you have a name?
Mayfeld: Mayfeld.
Qin: (laughs) Well, Mr. Mayfeld, you're gonna get me the heck off this ship.
Mayfeld: Hey, wait. What about your sister?
Qin: What about her?
[ Qin grabs one of Mayfeld's blasters and leaves. ]
Mayfeld: (to himself) Nice family.
In the end, Mando tricks the criminals, and gets away with no chance of any of them coming after him. He leaves his old self behind, symbolically cutting ties with a part of his past that we may never fully know.
In the New Testament, the Apostle Paul writes about looking out for others instead of focusing on ourselves. The Bible urges us to check our motivation for self-preservation, and to turn our focus outward.
Philippians 2:3-4
Do nothing out of selfish ambition or vain conceit. Rather, in humility value others above yourselves, not looking to your own interests but each of you to the interests of the others.
Something seemed to change in the Mandalorian once he encountered the child, and he is no longer striving for his own personal interests. Qin, Xi'an, and the others live the opposite way, and the result is their own destruction.
Let's take some time and talk about what this might look like in our own lives and what we can do about it.
Discussion Questions (for parents and their children to engage in together)
Do you think the Mandalorian has changed or do you think he is still the person the others described in this episode? Explain your thought process.
Was there a moment in this episode where you thought the Mandalorian might be in trouble? Talk about the challenges he faced during this episode.
Why do you think the droid (Zero) wanted to kill the child so badly?
What are some ways you and I put ourselves first in our lives?
What does self-preservation look like among people in the world today?
What does it look like to value others above yourself?
What do you think is the most difficult part of living out Philippians 2:3-4?
What are some barriers we might face to putting others interests before our own?
Who is someone in your life that you need to put before yourself? List a couple of specific ways you can do that.
Let's end our time praying for our own hearts and for the people we each talked about in the previous question.
Rob Chagdes
Rob Chagdes is one of the pastors at Prairie Lakes Church in northern Iowa. In the years since he met Jesus as a sixteen year old, Rob has spent his life working to raise up the next generation to love God and invite others into His unending story. He spends most of his free time with his wife Leslie, their three amazing daughters, and their energetic dog Jedi. You can reach Rob at chagdeswrites@gmail.com