The cost of text messaging plans differs from carrier to carrier. Some charge for individual texts, some charge for texting as part of a plan, and some even offer an unlimited amount of text messaging for the right price.
But money may not be the only way some kids are paying for their text messages. 
Tied to Texting
Most of us know how important cell phones are to teens; one recent survey from TextPlus found that half of 13-17 year olds felt as though they "couldn't live without their mobile devices" for one week. The same quick poll also found that 36% of the same group said they "weren't able to go 10 minutes" without checking their phones. Additionally, 52% said they were on their cell phones regardless of the environment they were in. More on that in a moment…. 
Even though a November, 2012 issue of TIME Magazine reported that the average number of text messages sent had decreased for the first time since its invention, those numbers included adults as well as teens. When the study was restricted to just teenagers, like this one by the Pew Internet & American Life Project, researchers found that the average teenager still sends 60 texts every day, or roughly 1,800 per month. One man's daughter dominated all other young texters when she sent 13,809 messages in a 28-day period.
But what does all that texting truly cost families?
The Costs Continue
A renewed emphasis is currently being placed on text messaging because of something called sleep texting, which is pretty much exactly what it sounds like: sending texts while asleep…or at least in a very groggy state of mind in the middle of the night. (There are entire websites dedicated to late-night texts, but they are often as crude as they are comical.)
Most recently, Elizabeth Dowdell, a professor at Villanova University, described sleep texting among teens as, "The phone will beep, they'll answer the text. They'll either respond in words or gibberish. It can even be inappropriate." Dowdell isn't the only one concerned about the effects of sleep texting; here's a short video about other doctors' concerns on the same issue.
It seems that the 52% of teenagers who said they were on their phones "regardless of the environment" actually meant it…even if the environment is between the sheets.
Sleep texting isn't necessarily a brand new issue; in fact, the mere existence of sleep texting has been debated for a couple years with experts (including doctors) on both sides of the argument. Some think that sleep texting is just a nice way of referring to drunk texting. (Interestingly though, sleep texting hasn't been restricted to American teens; it's been reported around the world, and in the lives of adults, too.)
Regardless of whether sleep texting actually exists, most parents and youth workers know teens who text into the wee hours of the night. Experts like those at the National Sleep Foundation claim that teens need 9 hours of sleep per night, but reports have found that 85% of teens fail to get that much rest on an average school night. When that happens, young people are at a greater risk of depression, obesity, poor grades, and more.
But loss of sleep isn't the only price some teens are paying for excessive text messaging.
Other adults are worried that rampant texting by teens is causing them to lose valuable communication skills. This article, with an embedded video, describes the damaging effects that too much texting has on young people's abilities to interact with parents, teachers, and other authority figures, including future bosses. Most of us have seen this in action; we greet a teenager who's holding a cell phone, and instead of eye contact and a reasonable response, we get an unintelligible grunt.
The jury may still be out on text messaging's impact on literacy and kids' grammar, but many adults have already experienced the (definite) problems of rudeness and social awkwardness in kids who are overly-tethered to their texting.
So, is there anything parents and youth leaders can do to eliminate the unnecessary price teenagers are paying for over-the-top texting?
Taming the Texting
Some adults may think that smashing your kids phone is the answer! Others may think the problem of excessive texting will eventually work itself out. Unfortunately, that's probably nothing more than wishful thinking. (Let's face it; teenagers don't have a great track record of solving their own problems.) Besides that, the numbers point in the opposite direction. Since the advent of texting, the amount of messaging teens do has gone up and up. Furthermore, now that 58% of teens own smartphones, a majority of young people have the tools for continued texting.
In short, without adult involvement, we won't see any difference in texting patterns among teenagers. The good news is there are simple steps we can take to help kids avoid the extra costs associated with texting.
Carve out phone-free zones. This may sound heretical – and impossible – at first, but I assure you it's not. Need I remind you that mankind has advanced and prospered for thousands of years without smartphones? Our family policy is "no phones during dinner." Maybe your family declares the ride to school to be phone-free. Perhaps 8:00 pm is agreed upon as the time to hang up the phones. Surely bedrooms at bedtime should be a phone-free zone…even if it means buying one of those things called an alarm clock.
Focus on solutions, not limitations. If we're not careful, we'll establish rules that don't really solve the problems teenagers face. For instance, we can declare phone-free zones…and still have rude kids. We can have uninterrupted time with our families…but that doesn't mean it's quality time. Talk about the goals you have for your teenagers, and engage them in discussions that help them see the solutions for themselves. You might ask a few simple questions like:

Is it more important to text someone who's miles away, or invest in the person right in front of you?
Who are the people in your life that are more important than a text message?
How do you feel when someone you're talking to is distracted with something else like texting or reading or playing video games?
Is it possible to spend too much time texting? If so, how do you know when you've reached that point?
What are the things in life that keep you from getting the rest/sleep that you need?

Model the etiquette you desire. I (literally) can't recount how many families I've noticed in restaurants that are glued to their individual cell phone screens. Nobody has to wonder why Damon's cell phone use is out of control; Dad's is, too! As adults, we must lead by example. If we don't, we cannot expect them to rise to a standard that's above ours. But again, our example should go far beyond our own "texting" behaviors. We should show teens what it's like to look someone in the eye when we're talking with them. We should make sure we're getting enough rest so that we're not moody. We shouldn't continually blow past our monthly allotment of text messages, either. Live what you expect of them.
None of us need to make texting more expensive than it already is. There are simple ways to help teens avoid paying unnecessary costs. If we take these steps, we can make sure that texting remains a form of communication, not distraction.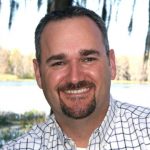 David R. Smith
David R. Smith is the author of several books including Christianity... It's Like This and speaks to parents and leaders across the U.S. David is a 15-year youth ministry veteran, now a senior pastor, who specializes in sharing the gospel, and equipping others do the same. David provides free resources to anyone who works with teenagers on his website, DavidRSmith.org David resides with his wife and son in Tampa, Florida.