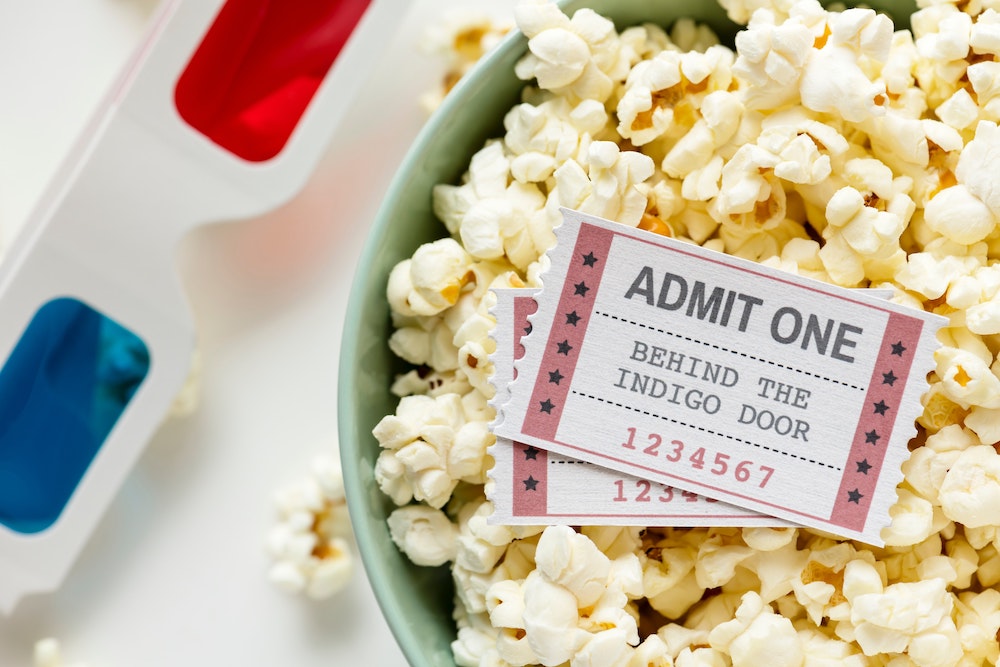 Hollywood's Plan To Attract New Viewers with Old Scripts
More Marvel sequels. Yet another Disney remake. And a spin off from the Fast & Furious franchise. Yep, the "Summer of Sequels" continues in Part Two of our movie article series.
The 2019 summer box office has already drawn out millions of young film fans, especially for the flicks we highlighted in Part One of this article. As July and August approaches, it's time to take a look at the movies that will be attracting kids to theaters in the second half of summer. We'll follow the same format in this part of our review by providing a short description for each flick, links to official trailers, themes incorporated, and its MPAA rating (if available). Afterwards, we'll offer a few practical tips and resources to help you manage movies for your family.
Let's get going.
July 5 – Spider Man: Far From Home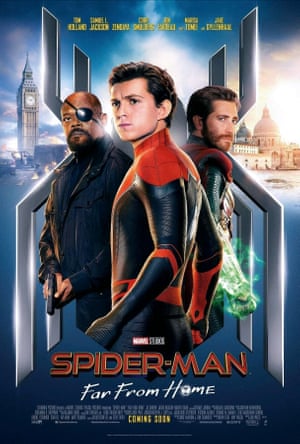 All Spider Man wants is just a little vacation….
This will be the first Marvel film starring an Avenger to be released after Endgame so it will be interesting to see how the storyline weaves into Spidey's own saga. The movie's official trailer shows "Peter Parker picking up a passport" as he and his high school friends make a trip to Europe. Thinking – or hoping – those across The Pond won't need a friendly neighborhood Spider Man, he leaves behind his alter ego in pursuit of some much-needed downtime. That all goes out the window when Nick Fury crashes the trip and enlists his help in the fight between a strange newcomer (Mysterio) and the terrifying Elementals.
The film will offer fans a star-studded cast: Tom Holland (Parker/Spidey), Samuel L. Jackson (Fury), Zendaya (MJ), Marisa Tomei (Aunt May), Jake Gyllenhall (Beck/Mysterio), Jon Favreau (Happy), and several more from previous films in this franchise. This Marvel film – like all others – will be rated PG-13 for scenes of action and violence along with the crude jokes that accompany teenagers. A beloved comic book hero coupled with a holiday weekend release will definitely translate into a box office blockbuster! The Avengers' storyline may be ending, but Spidey's saga is still going strong.
Speaking of a story that's still going strong….
July 19 – The Lion King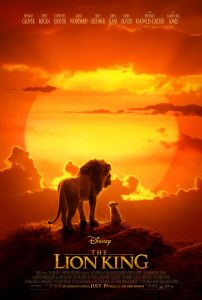 Hakuna Matata! The animal kingdom has returned to Pride Rock!
This summer, Disney has been resurrecting its most beloved tales starting with Aladdin and now turns its attention to The Lion King. The movie's official trailer shows just how close this Jon Favreau-directed remake intends to stick to the original plot (and this side-by-side montage offers even more proof that Disney is betting on their tried-and-true story).
As another generation of moviegoers makes the pilgrimage to theaters to see Simba fight for his father's kingdom, they'll do so with a cast of talented voices: Donald Glover (Simbu), James Earl Jones (Mufasa), Seth Rogan (Pumbaa), Beyoncé (Nala), John Oliver (Zazu) and plenty more! The movie does not have a rating as of this writing and it will be interesting to see what the MPAA goes with due to the vicious fight scenes that will be played out in front of fairly young audiences.
When the fight for Pride Rock finally comes to an end, the battle for the world will just be starting.
August 2 – Fast & Furious Presents: Hobbs & Shaw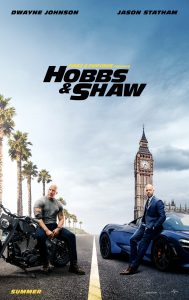 Who needs enemies when you have friends like these two?
The wildly popular Fast & Furious series is offering the world a high-octane and hilarious spin off of their long-lasting original franchise. The movie's official trailer shows the constant feud between the film's lead characters Hobbs (Dwayne Johnson) and Shaw (Jason Statham) as they duke it out against Brixton (played by Idris Elba) for the fate of the world. A second trailer fills in some of the plot's details…and offers an even bigger dose of the action and humor that will round out this fast-paced flick.
The MPAA hasn't released their rating for this film as of yet, but my money is on PG-13 for action sequences, language, and crude humor. This movie will be incredibly popular with teen boys due to the stunts…and just as popular with the boys' moms due to the studs.
After these frenemies save the world…more frenemies will unite to save some islands.
August 16 – The Angry Birds Movie 2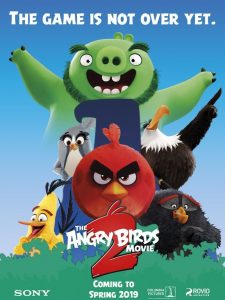 Birds hate pigs and pigs hate birds…until now!
Yep. In this animated sequel's official movie trailer, Red, Bomb, Chuck, and the rest of the high-flying flock get a surprise visit from the hated pigs who tell them that a new island has been discovered and on it lives a species that wants to destroy them both. Former adversaries become future partners as pig and fowl hatch a plan to invade the island, overcome their common enemy, and preserve their way of life.
The cast for Angry Birds 2 reads like a Saturday Night Live lineup: Bill Hader (Leonard), Jason Sudeikis (Red), Pete Davidson (Jerry), and Leslie Jones (Zeta) provide voiceovers alongside the likes of Dove Cameron, Peter Dinklage, Nicki Minaj and more. This film is currently unrated but will likely get a PG label for the action sequences and rude humor.
As the pigs and birds try to beat the bad guys, the last movie on our list is trying to beat the clock….
August 23 – Overcomer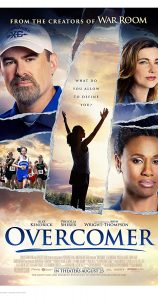 The movie-making church that brought us Facing the Giants is once again looking to high school athletics as a means to allow them to share the Gospel with millions of moviegoers. Overcomer's official movie trailer reveals the woes faced by a small town that just lost its largest manufacturing plant and the jobs that came with it. As families leave in search of work, a basketball coach (Alex Kendrick) finds himself at the helm of a cross-country team that has precisely one runner, young Hannah Scott. As the coach helps her run the most important race of her life, he is simultaneously reminded of the commitments he's chasing in life.
This film will lack the massive budgets and A-list celebrities afforded every other film on this list. But Overcomer, like all the other movies coming out of Sherwood Baptist in South Georgia, carries a PG rating from the MPAA. It will be completely clean, Gospel-centered, and appealing enough to attract tons of youth groups to theaters as school resumes across the country.
It's a great note on which to end the summer.
Choosing Wisely
Even though the summer ends with two family friendly movies, not all of this season's films are appropriate for young hearts and minds. For example, Quentin Tarantino's Once Upon a Time in Hollywood will no doubt include adult themes best left unseen by teen viewers and Good Boys (starring Seth Rogan) should definitely be avoided…even though it stars a bunch of teens. So, how do you know which movies should make your list and which ones should be skipped?
Use Google and YouTube. If your child wants to take in a movie you're not familiar with, then invest 8-10 minutes conducting a couple of online searches to get all you need to make an informed decision. Start by going over to YouTube, typing the name of the movie in the search bar, and watching the film's official trailer. More often than not, that will tell you all you need to know, but in case you have lingering doubts, navigate over to Google and do a search for the film in question. There, you'll find the movie's MPAA rating, a few links about its appropriateness, cast members, themes, and more. All this can be done in the time it takes to buy movie tickets from Fandango so make sure you do your homework first.
Use The Source for Youth Ministry's free resources. We have a couple resources that will help you make the most out of movies for your family. For starters, check out our MOVIE CLIP DISCUSSIONS page. If a movie has a powerful clip or teachable dialogue, there's a good chance it's on our Movie Clip Discussions page. This completely free resource shows you how to take advantage of a movie scene to have a biblical conversation about faith, life, relationships, integrity, and many other topics with the teenagers in your life. For every film included, we provide a list of questions to ask, a Bible passage to study, and a script with exactly what to say. It's the total package when it comes to using some of Hollywood's most popular films to positively impact kids' lives.
Additionally, our own Jonathan McKee often writes about the movies he watches on his personal blog. (His taste in film is only rivaled by his taste in treats from the snack bar.) Jonathan will watch most of the movies on this list, and to get his thoughts, all you have to do is subscribe. Sometimes, he even runs contests for free movie tickets so make sure to subscribe to this fun and informative resource!
We hope these articles and our online tools will help you and your family maximize your experience at the movie theater this summer (and beyond). Now, you can truly enjoy the show, together.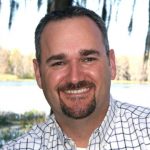 David R. Smith
David R. Smith is the author of several books including Christianity... It's Like This and speaks to parents and leaders across the U.S. David is a 15-year youth ministry veteran, now a senior pastor, who specializes in sharing the gospel, and equipping others do the same. David provides free resources to anyone who works with teenagers on his website, DavidRSmith.org David resides with his wife and son in Tampa, Florida.