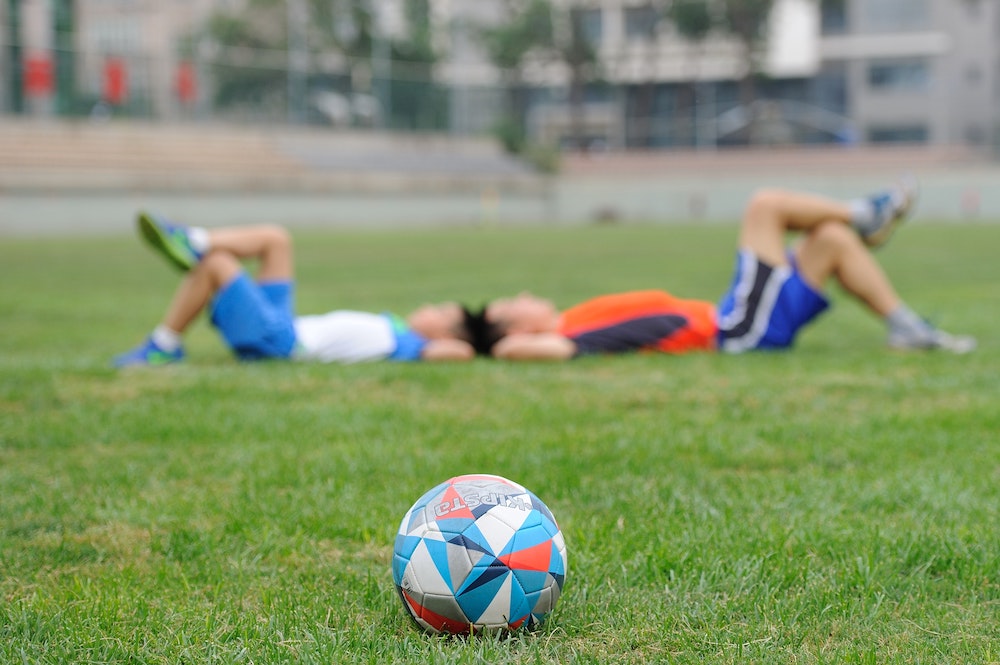 Rising Costs and Serious Injuries Impact Athletes
David R Smith
Caleb has a travel game this weekend. Between the equipment costs, league fees, and transportation expenses, his parents will drop $600 on the trip. There definitely won't be any poor kids playing…but that's OK.
Youth sports are now bad for kids anyway. Right?
Skills…or Just Dolla Dolla Bills?
According to The Aspen Institute's study entitled Project Play, involvement in athletics by kids whose parents make less than $75K per year has been dropping since 2011. Across that same time span, kids from higher income families are playing in growing numbers. Roughly 70% of kids from upper income families ($100K per year and up) play some type of sport while just 30% of kids from lower income families (less than $25K per year) are on the field or court.
The report found that, on average, families paid about $700 per year for their kid to play sports. However, it wasn't uncommon to find families that forked out $35,000 each year so their kids could get lessons, attend camps, purchase equipment, pay dues/fees, and travel with the team. (Those numbers raise the question, Does a kid actually need talent to play these days…or just cash?) Sadly, families that made less than $50K said rising costs was the biggest reason their kids didn't play sports.
As a guy who loves high school and college sports, I've been noticing the growing divide for years. It's not rocket science; programs with strong financial backing are able to attain equipment and talent not available to rural and/or poor schools. The observation holds true regardless of the sport; everything from football to golf and tennis to track is impacted by finances. Speaking of impacts….
The Medical Journal of Australia released a study in early September highlighting the dangers of concussions caused by youth sports. (And Aussies know a thing or two about concussions. Our friends Down Under have soccer, ruby…and kangaroo attacks.) A concussion is a concussion regardless of the continent it happens on, and experts claim that young athletes who experience one not only have to endure the pain associated with such a violent blow to the head, but those "with a history of concussion have been found to be up to 3.3 times more likely to experience depression in their lifetime than their uninjured counterparts."
But there is a divide among leading thinkers on youth sports. For example, Dr. David Hughes, a chief medical officer with the Australian Institute of Sport said, "There is far more danger of harm to a child by not participating in sport." Not only was he referring to the neurological, emotional, and developmental benefits young athletes develop through physical competition, he was also making a statement about the growing obesity problem in his country."The greatest health challenge facing Australia is not concussion, it's obesity and all the negative health consequences of inactivity." While American kids might not have to fight off kangaroos, we do have this problem in common with young Australians. Our childhood obesity rates have more than tripled since the 1970s.
The debate about the true effect of youth sports will only continue as more and more studies are conducted. For example, research from our side of the world found that kids in the US who were physically active – i.e., kids who played sports – might be more successful and/or have better grades than their non-athletic counterparts. Of course, others were quick to point out that "very few studies have been conducted that can be linked to this nature of topic."
With so many varying reports, it's easy to see why parents might be confused about what to do with regard to youth sports. Should we let our kids play, or not? Here are a couple of simple points to consider as you decide what's best for your family.
Don't break the bank. This one should be obvious. It's literally not worth it. Why sink an exorbitant amount of the family's finances into a hobby? Oh, wait. Your kid is trying to land an athletic scholarship at such-and-such college? Terrific, but just be aware of the (incredibly) long odds of that happening. The number of high school kids who go on to play football, soccer, basketball, or baseball at a Division 1 college is less than 3%. Actually making it all the way to the pro level where athletes get paid? Less than 1% – in fact, waaaay less than 1%. The stats say we should encourage our kids to enjoy sports rather than trying to leverage them into a future payoff.
Strike a healthy balance. I played several sports when I was a kid, but never more than one at a time. That was just a rule my parents had, and now that I've got a family of my own, I see the genius behind it. We have friends whose kids play four and five different sports each school year. They literally leave practice from one sport and go to a practice for an entirely different sport. Weeknights and weekends are consumed with games and tournaments. The schedule is so chaotic, team parents have to share a considerable portion of the load such that moms and dads aren't even at their kids' games. This misses the point entirely. Encourage your kids to pick their favorite sport and devote more focus to it instead of spreading themselves too thin. Of course, striking a balance with regard to sports isn't limited to just time. Grades, relationships, rest, family time, and more needs to be a factor in the decision.
Overall, make sure that sports are a joy for your family and not a burden. When your kid looks back on their adolescence, they'll want to remember more than just two-a-days, games, and a win-loss record. Don't let them pay too high a price for sports.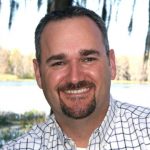 David R. Smith
David R. Smith is the author of several books including Christianity... It's Like This and speaks to parents and leaders across the U.S. David is a 15-year youth ministry veteran, now a senior pastor, who specializes in sharing the gospel, and equipping others do the same. David provides free resources to anyone who works with teenagers on his website, DavidRSmith.org David resides with his wife and son in Tampa, Florida.