Did you hear the news? Facebook is dead. Teenagers just don't use the social media site anymore because they've moved on to other things. It probably won't be long before Facebook goes the way of MySpace, right?
Umm…not so fast.
Rumors or Reality?
If you've taken any notice of tech headlines in the past year, you've probably heard the death bell sound for Mark Zuckerburg's grandest invention, Facebook…you know, that little dorm room project that made him TIME Magazine's Person of the Year in 2010…and a billionaire, thirteen times over.
But in the last twelve months, we've been told that young users are "no longer in a relationship" with Facebook. In the summer of 2012, it was reported that teens are so concerned with bullying and privacy-related problems on Facebook that 30% of them either thought about, or actually succeeded in, deleting their account. CNET knows "why teens are tiring of Facebook": it's just "too complicated, too risky, and, above all, too overrun by parents." Other experts speculate that Facebook is running off teenagers because the powers-that-be are too busy pursuing the older (18-49) crowd…and their money.
Then, in February of 2013, Facebook finally acknowledged the potential problem, themselves, when they reported to the Securities Exchange, "We believe that some of our users, particularly our younger users, are aware of and actively engaging with other products and services similar to, or as a substitute for, Facebook."
So…Facebook is dying, right?
The Influence of Facebook
Let's face it: since 2004, Facebook has been a force to reckon with. Just ask MySpace. There are very few aspects of life that haven't been influenced by Zuckerburg's social media giant. Here are just a few examples:
With those kinds of stats, I'd say Facebook is far from dead.
But in spite of these realities, many still claim that Facebook is losing influence amongst their users, and young users in particular. We at The Source for Youth Ministry have been listening to the chatter for a while now and have two observations to make about teenagers' angst over Facebook.
Fact #1: Facebook is no longer the only game in town.
Once upon a time, it was just Facebook and MySpace, but the digital world now offers teenagers a vast assortment when it comes to social media. Here are a few examples:
Hands down, one of Facebook's biggest competitors is Twitter. Yes, there was a time when Twitter's growth was outpacing Facebook's, but when it comes to overall size, Facebook's 1 billion users dwarfsTwitter's 500 million users (especially since only 100 million are active users each month). But Twitter seems undaunted; in January of 2013, they released Vine, a special video app that allows users to shoot and send video clips that are (up to) 6 seconds long.
Hey, what did you expect from a micro-blogging company that restricts messages to 140 characters?
YouTube is another major player in the social media game…even though few think about it in those terms. But, don't users upload content (like they do on Facebook)? And don't they ask for subscribers (like Twitter's "followers")?
Whatever confusion there is about YouTube's social media legitimacy is wiped away by the jaw-dropping stats found on their press page. More than 1 billion unique users visit YouTube each month…probably because 72 hours of content is uploaded every minute. Yep, you read that correctly.According to Reuters, YouTube has been streaming 4 billion videos every single day for the past year. YouTube has become such a depot of shared content that The Source for Youth Ministry launched an entire webpage dedicated to usable resources from YouTube.
Now we can turn all those viral videos into teachable moments.
Instagram is also growing in size and influence. This social media outlet allows users to take photos on their mobile phones, add a filter if they choose, and then share it with the world. You've probably seen some of the great pics Instagram users have taken and posted. Instagram's press page claims there are 100 million active users each month who share 40 million photos each day.
By the way, wanna guess who owns Instagram?
Pinterest is one of the latest alternatives to arrive on the social media scene. On their about page, they describe themselves as "a tool for collecting and organizing things you love." When a Pinterest user finds something online that she likes, she can choose to "pin" that to her "board" for her friends to see. It could be just about anything…from a picture of a restaurant's entrées to a video taken on vacation.
Yes, I used the female pronoun…on purpose. It's been reported that upwards of 97% of all Pinterest users are female. I don't know a single guy who is a member of Pinterest…okay…except Jonathan.
There are plenty of other social media sites, like Snapchat, Tumblr, Google+, and Flickr; in fact, there are actually dozens upon dozens. This explains why some "experts" think that Facebook has been shunned by teens…when in fact, teens are simply using Facebook in conjunction with these other platforms. Think about it: where do all those tweets, Instagram photos, pins, and videos eventually land?
Yep. On Facebook.
Fact #2: Kids gripe about Facebook…on Facebook.
Just ask teens and they'll tell you: there's plenty to "dislike" about Facebook. For starters, the privacy issues are getting worse in spite of Facebook's efforts for the opposite. (You know it's bad when the founder's sister gets burned by privacy flubs.) Then there are all the changes – like Timeline – that some like and some hate (vehemently). Of course, bullying has been a problem on Facebook for a while, and the harassment continues to reinvent itself.
But bullies aren't the only culprits trashing Facebook for teens; parents are ruining it, as well. In addition to good old-fashioned embarrassment, 60% of American parents snoop on their kids' Facebook accounts without their knowledge. Maybe that's why 70% of kids try to "hide their online behavior" from Mom and Dad according to a report by software manufacturer McAfee.
These issues, and others, are a thorn in the side of young Facebook users and so they take their gripe to the place where it will catch the most attention and gain the most support: Facebook. But in the end, teens probably won't jump ship because they realize that many of the problems that confront them on Facebook are waiting for them on the other sites, as well. After all, can't their parents "follow" them on Twitter? Is YouTube a bully-free site?
So, teenagers will continue to vent their woes on the largest social media site in the world. 
Dealing with the Undead
Facebook isn't dead…and won't be anytime soon. Parents and professional youth workers will still have to wrestle over the best ways to reach and impact their teenagers in a world that's dominated by social media. Fortunately, there are a couple applications that can benefit both groups.
Parents…don't be that parent. Posting your teenage son's baby pictures online will ruin your chances of connecting with him. Spying on your teenage daughter's account without her permission will completely erode trust. Avoid these kinds of mistakes at all cost (Jonathan's 15-year-old daughter Ashley will give you some tips to do that this week on Jonathan's blog). It's perfectly fine to be one of their "friends," but converse offline about expectations so you can honor their requests. Take note of your child's online behavior so that you can address it, but do so one-on-one. For instance, if you've noticed a lot of foul language or a few racy pics coming from your kids' friends, plan out a conversation in which you discuss those issues, face-to-face. Asking questions across a dinner table will always get you further than posting your opinions on Facebook.
Youth workers…utilize all social media at your disposal. Too many youth workers unnecessarily limit their social media impact by making assumptions about where their students hang out online. Take the time to find out which site(s) they use; that can be as simple as asking "how did you hear about our youth ministry?" on a communication card. Also, don't restrict your social media connections to just one site, even if it's Facebook. You can simultaneously impact multiple social media platforms by using tools such as HootSuite or Spredfast. These resources allow you to type one message and send it to several sites…all in one click.
In spite of conflicting reports, Facebook is still king of the hill. You'll want to use it to the best of your ability to impact the teenagers around you…just don't forget about all the other social media sites in the process.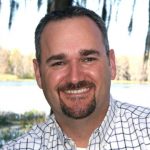 David R. Smith
David R. Smith is the author of several books including Christianity... It's Like This and speaks to parents and leaders across the U.S. David is a 15-year youth ministry veteran, now a senior pastor, who specializes in sharing the gospel, and equipping others do the same. David provides free resources to anyone who works with teenagers on his website, DavidRSmith.org David resides with his wife and son in Tampa, Florida.