"Yeah, gimme a Number Six with cheese, a large fry, a chocolate milkshake… and a Diet Coke."
"That'll be $6.14, plus indigestion, plus increased health care costs, plus a shortened life expectancy. Please pull forward to the first window."
These are just some of the costs obese teens are paying.
The Elephant in the Room… Is Actually a Human!
On a recent trip to KwaMhlanga, South Africa, my 8-person American missionary team was sharing a meal with Sifso, a 15 year-old, skinny, impoverished orphan. While eating the tasteless staple known as pap (pronounced "pop"), he asked about our children.
"Are they fat, like you (Americans)?"
Rather than be offended, it was cause to take a long, hard look in the mirror… and the reflection wasn't pretty.
According to the fourth annual report by The Trust for America's Health, two-thirds of American adults are obese or overweight. As bad as that is, future generations don't look any more "slim and trim." The Center for Disease Control has found that 16.3% of teenagers are obese. This represents the highest rate of obesity among young people in American history. (To put that number in perspective, the CDC claimed only 5% of kids were obese in the 1960's.)
A Heavy Burden
Teenage obesity has as many ill side-effects as a Double Whopper has fat grams. Heart disease, stroke, diabetes, and other chronic medical conditions usually accompany those who are extremely overweight. Sometimes, higher health care costs must be paid… right up until they die prematurely.
That's right. The Journal of the American Medical Association has been studying obesity in young people and claims to have discovered "very, very effective" formulas for determining how much sooner an overweight young person will die before their healthier peers. Estimates range as low as 3 years, to as high as 20 years, according to some of the researchers.
With so many risks associated with the "ballooning" problem, many people – including parents – want to know who's responsible. Even a brief look into the issue will reveal lots of finger-pointing. Some people blame lethargic teens who would rather watch TV, surf the Internet, and play video games. Some contend that genes play a role in the predicament; after all, overweight parents tends to lead to overweight teens. Still others think fast food chains are the problem, even if those chains offer healthy menu items, and especially if they are located close to schools. A host of other potential culprits have been identified, from the prevalence of snack foods around teens, to the growing extinction of gym/P.E. classes at schools.
Usually, I'm not a big fan of playing the "blame game" because it rarely offers anything in the way of a solution. This problem may be an exception, however. Parents – and anybody else who works with teenagers for that matter – can't treat one problem related to the issue if another one is totally undermining their efforts.
One thing is for sure: no group is going to stand up and take the blame for all of the overweight teens in America. But somebody has to stand up and bring solutions to the table… instead of dessert.
Burning the Fat Without Burning Our Teens
Admittedly, this is a difficult problem to tackle, because we can't even use the F-word when talking about weight problems. Remember the PR nightmare Nintendo went through when Wii Fit called a young girl, fat?
This is a delicate issue, but one that has severe ramifications. We need to be careful in dealing with this problem, and here are a few ideas on how to help teens get healthy.
Tenderly help our teens assess their situation. Parents will have to play the key role in this step. Nobody wants to be called fat, especially by a complete stranger. One way of doing this is calculating Body Mass Index (BMI). On this website you can access the simple formula to calculate it yourself, and on this website, you can just plug in your numbers and have it calculated for you. Both sites offer a fairly standard chart telling users what category they fall into.
Teach on the importance of maintaining proper health. So many teens, especially our young girls, equate "getting healthy" with "getting skinny." We know those two are not at all the same, even if they don't, so take the necessary time to teach them what the real goal is. Explain all the benefits of healthy living. You may want to even help them make a connection between a healthy lifestyle and good, godly stewardship over our bodies. 1 Cor. 6:19 talks about taking care of the temple.
Do it with them. If you have a teen that is a bit overweight, strongly consider entering into a regular routine of diet and exercise. Chances are good that most of us could stand to shed a few pounds and hit the gym more often. And since nothing bonds us together like common suffering, we might also develop a stronger relationship with our children by "suffering" through aerobic classes together. Contributors to OverweightTeen.com have compiled several helpful steps in helping obese teens lose weight and gain a healthier life.
Teens' health is tied to so many areas of their lives: their attitudes, their grades, the decision making, etc. If necessary, let's carve out some time for our teens and carve off a few unneeded pounds at the same time.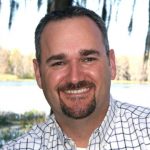 David R. Smith
David R. Smith is the author of several books including Christianity... It's Like This and speaks to parents and leaders across the U.S. David is a 15-year youth ministry veteran, now a senior pastor, who specializes in sharing the gospel, and equipping others do the same. David provides free resources to anyone who works with teenagers on his website, DavidRSmith.org David resides with his wife and son in Tampa, Florida.