In the second half of summer, humans will battle robots, cyborg birds, and genetically enhanced apes at the local theater. But those aren't the worst bad guys in this summer's movie lineup.
Do you know which films to pick…and which to skip?
Take Two
As promised in the first part of this article series, we'll cover the movies that are hitting local theaters during the second half of summer, mid June to mid August. Once again, we'll provide links to trailers, a brief plot summary, an MPAA rating (where available), and also a discussion of themes likely to be embedded in these summer blockbusters. At the end of this article, we'll also highlight a few free resources and provide tips on choosing great films for the young viewers in your life.
Let's get to it.
June 16 – Cars 3

Everybody gets older, even the beloved talking racecar known as Lightning McQueen.
In the movie's first official trailer, we learn that wrecks and losses have been taking their toll on Lightning. He's been trying to keep up with a newer generation of racecars…and has been failing miserably. His only hope for staying competitive and winning again is to trust the team around him.
The movie brings back the same pit crew from the previous films: Lightning McQueen (Owen Wilson), Mater (Larry the Cable Guy), Sally Carrera (Bonnie Hunt), Luigi (Tony Shalhoub), and others, along with a new competitor named Jackson Storm (voiced by Armie Hammer).
Other film trailers for Cars 3 show that the movie will be addressing themes such as purpose and destiny, with special emphasis given to identity, which has been a major theme running though many of this summer's movies. And while it's not verified, it looks as though this installment in the Cars franchise will be rated PG (up from a G rating for the first two films) because of the harrowing crash scenes found in it.
As Lightning approaches the end of his career, the next movie on our list brings humans to the end of our existence….
June 23 – Transformers: The Last Knight

This is the final fight, and there can only be one winner: humans or Transformers.
While the movie's first official trailer doesn't give too much away concerning plotlines, we do see familiar cast members such as Cade Yeager (Mark Wahlberg), Izabella (Isabela Moner), and Lt. Col. William Lennox (Josh Duhamel) among others making a return, plus a whole lot of robotic action that made the first four movies in this storyline so famous.
Director Michael Bay claims this will be his final Transformers movie, and it looks like he's going out with a bang. Autobots, Decepticons, and Dinobots will star alongside humans in a battle that will determine the future of Earth.
The film doesn't have an official rating as of this writing, but it's expected to be PG-13 for intense sequences of sci-fi violence and action. More important will be the familiar discussion of identity in this film, as evidenced by the second official trailer.
If we can survive robotic villains from space, our next movie pits us against a villain from…the 80s?
June 30 – Despicable Me 3

The yella fellas are back…along with their unmistakably-accented boss!
Despicable Me 3's first official trailer introduces us to one of the zaniest villains in Hollywood: Balthazar Bratt (voiced by Trey Parker). Dressed like a music icon from the 80s, with a mullet to match, this former child star is bent on world domination, and the only ones who can stop him are husband-and-wife heroes Gru (Steve Carell) and Lucy Wilde (Kristen Wiig). But things will be complicated, as the film's second official trailer shows us, because Gru has a twin brother named Dru who has ambitions of his own.
By the looks of it, this movie is going to use all the gadgetry, humor, and outlandish twists that made the first three films (including 2015's Minions) such a hit with young families. Speaking of "family," it looks like it will be a major theme in this movie as Gru discovers his…and deals with the tremendous differences in it. DM3 has been rated PG by the MPAA and should be as harmless as the first three films in this franchise.
And if Gru can't save the world, another hero is waiting in the wings in our next movie to give it a shot.
July 7 – Spider-Man: Homecoming

When your mentor is Iron Man, you know you're destined for greatness!
Fresh off his experiences with The Avengers (in 2016's Captain America: Civil War), Peter Parker, a.k.a. Spider-Man goes back to living a normal teenage life…or at least, tries to. But given his growing relationship with heroic inventor Tony Stark/Iron Man and the appearance of an evil villain known as Vulture, the movie's first official trailershows viewers that going to class and doing homework may be a bigger challenge for Spidey than fighting technologically-advanced bad guys.
Starring the third actor to play the famed web slinger in recent years, Tom Holland leads a cast that includes Michael Keaton (Vulture), Robert Downey, Jr. (Iron Man/Tony Stark), Marisa Tomei (Aunt May), and Zendaya (Michelle).
Because it's a Spider-Man movie, this film will no doubt address the necessity of responsibility. But according to the flick's second official trailer, it looks like other themes such as maturity, trust, family, and of course, the ever-popular theme of identity, will also be discussed. No guarantees, but expectations are that this movie will be given a rating of PG-13 for intense sequences of sci-fi action violence.
Once the Vulture is defeated in this movie, humans can turn their attention to the other animals threatening their existence….
July 14 – War for the Planet of the Apes

Humans are battling their biggest threat ever…the one they created.
It's been a long and brutal battle between the artificially-enhanced primates and the humans who survived the Simian Flu that wiped out most of our species. The movie's first official trailer reveals just how important the stakes are in this fight: the winner gets the world and the loser goes extinct. The film's second trailer shows just how bitter the fight will be between Caesar (played by veteran capture actor, Andy Serkis) and The Colonel (Woody Harrelson). It also spells out the major themes to be explored in this battle, namely freedom and family, and the fight for both.
This movie will have the same dramatic writing and exciting action scenes that made the first two movies in this prequel series so popular. And while it's not official yet, the film is expected to be rated PG-13 for intense sequences of sci-fi violence and action, some disturbing images, and brief strong language. Hey, these primates mean business!
But even the apes in this film are more evolved than the guys in the last film on our list….
August 18 – The Hitman's Bodyguard

What do you get when a professional bodyguard is hired to protect an international hitman? Evidently, a whole lot of profanity as the movie's (VERY) red band trailer reveals.
This action-comedy – whose soundtrack spoofs 1992's The Bodyguard starring Kevin Costner and Whitney Houston – wraps up our summer movie highlights on a low point. Ryan Reynolds is a bodyguard extraordinaire, and Samuel L. Jackson is a hitman who's in need of one…or so say the members of an International Court of Justice before whom he is set to testify – if he can live long enough to make his court appearance. Of course, Jackson's character doesn't believe he needs one, even though he's being chased by one of Hollywood's best bad guys, Gary Oldman; after all, well-known diva Salma Hayek is his movie wife and she's got a special set of skills, herself!
The movie will be rated R by the MPAA for strong violence and language throughout. (Seriously, it's like Samuel L. Jackson is obligated to drop the F bomb in every line throughout the entire film.) It doesn't really matter what themes will be embedded in this flick, they'll be overshadowed by gratuitous profanity and course jokes. We suggest skipping this one.
Making the Most of Movies
There are some great films being released this summer that can bring exciting, humorous, and clean entertainment to your family. But there are a few here and there that you'll want the teenagers in your life to avoid. To help you make sound decisions, we've not only generated this two-part article, we've also created other FREE resources to aid you in your movie selection decisions. Here they are:
MOVIE REVIEWS & QUICK Q's page. Simply put, this is one of the most popular and practical resources on The Source for Youth Ministry's entire website. In addition to discussing whether or not the film is any good, our resident movie buffs also share the appropriateness of the film's content. But then they go one step further and even provide a few questions that will help you launch into a spiritual discussion with teenagers. In most cases, we have the summer blockbusters reviewed and posted by the film's opening weekend. Make sure to check this webpage before heading down to the theater with your kids.
Jonathan's Blog. In addition to speaking and writing, Jonathan McKee is also an avid moviegoer. For many of the films on this list, Jonathan will watch them and offer his two cents in his blog that you can easily subscribe to. Sometimes, he even runs contests for free movie tickets so make sure to subscribe to this fun and informative resource!
MOVIE CLIP DISCUSSIONS page. Want to make good use of that $11 investment called a movie ticket after the credits have rolled? If a movie has a powerful clip or teachable dialogue, there's a good chance it's on our Movie Clip Discussions page. This completely free resource shows you how to take advantage of a movie scene to have a biblical conversation about faith, life, relationships, integrity, and many other topics with teenagers in your life. This year's movie lineup looks to produce many of these high-quality discussion guides. For each of these free resources, we provide a list of questions to ask, a Bible passage to study, and a script with exactly what to say. It's the total package when it comes to using some of Hollywood's most popular films to positively impact kids' lives. You just need to gather your teenagers and hit play!
We want you and your teenagers to have a great summer at the theater. Hopefully, these resources will help you confidently choose great movies to enjoy.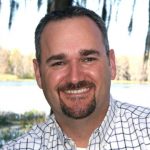 David R. Smith
David R. Smith is the author of several books including Christianity... It's Like This and speaks to parents and leaders across the U.S. David is a 15-year youth ministry veteran, now a senior pastor, who specializes in sharing the gospel, and equipping others do the same. David provides free resources to anyone who works with teenagers on his website, DavidRSmith.org David resides with his wife and son in Tampa, Florida.