Aliens, pirates, mummies, bikini babes…and more aliens! That's just a few of the characters making an appearance at theaters this summer. But do you know what they'll be doing when they hit the big screen?
Now's the time to find out!
Summer and Cinema
The only group that looks forward to summer more than school kids is Hollywood producers. They know that when school lets out, it's open season on young viewers down at the local theater. And between May and August, literally billions of dollars are made at the box office.
Knowing this, The Source for Youth Ministry produces an annual list of the biggest films targeting teenage audiences. For each of the blockbusters, we'll provide links to official trailers, a brief description of the plot and themes embedded in them, as well as the movie's MPAA rating (where available). Part 1 of our yearly article will include the biggest films being released between early May and early June while Part 2 will focus on the hit movies being released between mid June and mid August. At the end of our second article, we'll also provide a few tips and free resources to help parents and youth workers choose films wisely…and get the most out of them.
Summer's almost here. Let's get to it!
May 5 – Guardians of the Galaxy Vol. 2

The galaxy is in trouble…again. No worries, though; Marvel is sending its finest bunch of misfit heroes to save the day!
Vol. 2 brings back the whole team: Star-Lord (Chris Pratt), Gamora (Zoe Saldana), Drax (Dave Bautista), Rocket (voiced by Bradley Cooper), and Baby Groot (voiced by Vin Diesel). Set just a few months after the conclusion of the first movie, Vol. 2 reveals the drama surrounding Star-Lord's introduction to his father, Ego the Living (Kurt Russell), while leading the crew against another set of sci-fi villains.
The movie's official trailer shows that the second installation will use many of the same attractions that made the first film such a huge hit: plenty of humor, another killer soundtrack, and yes, some language that's slightly inappropriate for the young audience that will turn out in droves to see it.
While there isn't an official MPAA rating as of this writing, Vol. 2 will most likely be PG-13 to match the original. In addition to lots of laughs and some great action scenes, this film will address important themes like identity, family, friends, and how they all shape us.
While the Guardians lead a future fight across the sky, the next film on our list focuses on a hero who fought an ancient battle across the pond.
May 12 – King Arthur: Legend of the Sword

From the archaic land of Londonium comes another film about identity.
When a young boy's parents are murdered by an ambitious tyrant, he goes into hiding until destiny pulls him from anonymity when he pulls a sword from a stone. The movie's official trailer reveals several reasons why this film will probably be a big hit with young moviegoers: great action sequences, a well-known storyline, and a strong cast from previous blockbusters including Jude Law (as King Vortigern), Eric Bana (as Uther Pendragon), and Djimon Hounsou (as Sir Bedivere)…all headed up by Sons of Anarchy's Charlie Hunnam (as Arthur).
Since there will be sequences of violence and action, some suggestive content, and brief strong language, the MPAA has slapped a PG-13 rating on this film.
We've moved from outer space to ancient legend. Our next film takes us back to deep space.
May 19 – Alien: Covenant

"The path to paradise begins in Hell." That's the message embedded in this film's official trailer which follows a human crew on board the colony ship Covenant as they explore an uncharted utopia only to discover things aren't as they seem.
Michael Fassbender is back as David (from the first prequel, Prometheus)…and Walter; yep, he's got double duty in this flick. Equally important, Ridley Scott is back at the helm once again after directing the first film in the franchise, 1979's Alien and the latest, 2012's Prometheus.
If it's anything like the others, this film will make viewers think…and jump! While it's not quite official, many speculate that the MPAA is going to slap an R rating on this film for "strong sci-fi violence including some intense images and language." Oh, and because there's a red band trailer for this flick that includes course language along with a sexy (and scary) shower scene.
This movie will appeal to teens along with their parents; after all, this franchise began all the way back when parents (and youth workers) were kids themselves!
Speaking of long-lasting movie franchises….
May 26 – Pirates of the Caribbean: Dead Men Tell No Tales

Evidently, Jack Sparrow has been a scoundrel for a very long time. And now, an old enemy he bested years ago has returned – as a ghost pirate, of course – to exact his revenge on America's favorite buccaneer.
The movie's first official trailer doesn't even show Cap'n Jack (Johnny Depp), but focuses on a very sinister looking Captain Salazar (played by one of Hollywood's greatest bad guys, Javier Bardem). Set to a Johnny Cash soundtrack, the movie's second official trailer brings in all the major personas, including Sparrow and Barbossa, and informs us that, "The dead have taken command of the sea." The third official trailer pulls everything together – plot, great musical score, humor, and more – to make sure all hands are on deck for this theatrical release.
Three trailers? Hey, Disney isn't taking any chances when it comes to raking in the treasure on the last film in their pirate franchise.
The MPAA has given this ocean-bound blockbuster a PG-13 rating for sequences of adventure violence, and some suggestive content. When justice and revenge clash this Memorial Day weekend, "Pirates 5" will rule the high seas and the box office!
Our next film takes us off the high seas…and onto the beach.
May 26 – Baywatch

With a hashtag of #BeachesBeCrazy, you know this movie is looking to make a splash.
Featuring the sexiest cast of the summer – Zac Efron, Priyanka Chopra, Alexandra Daddario, Kelly Rohrbach – along with roles by David Hasselhoff and Pamela Anderson, this film looks to stay close to the features that made its TV rendition so famous: namely, bikinis. Of course, everything revolves around the main character, Mitch Buchannon, played by Dwayne "The Rock" Johnson.
Johnson, once known for family-friendly entertainment such as WWE, Tooth Fairy, Get Smart, etc., has taken undeniable strides toward "adultville" with some of his more recent works including Pain & Gain, Central Intelligence, and now Babewatch…I mean Baywatch.
The movie's first official trailer – directed by Seth Gordon, the man behind Horrible Bosses – gives parents and youth workers a taste of what sort of thongs – I mean themes – viewers will find in this film: foul language, lots of skin, and plenty of crude/sexual jokes. These combined trailers reveal nothing else about the overall plot, just a few more sexual jokes and scantily-clad babes.
Baywatch has been rated R by the MPAA, and according to USA Today, the film definitely earns it. No doubt this baseless flick will be popular with lots of teenagers, but our recommendation is to just skip this one.
The next movie on our list also focuses on female heroes…but treats them like people instead of objects.
June 2 – Wonder Woman

She made her presence known in last year's hit, Batman v Superman: Dawn of Justice, but this summer, she's back in her own feature film!
The movie's official origin trailer supplies the backdrop of Amazon warrior Diana Prince (played by Gal Gadot), her training in a secluded paradise by General Antiope (played by Robin Wright), and how she came to know American pilot Steve Trevor (played by Chris Pine). It's the movie's second trailer that reveals how she gets caught up saving our world during The Great War. While her apparel definitely accents her very feminine figure, the action sequences show that Wonder Woman can keep pace with any man, including the evil General Erich Ludendorff (played by Danny Huston).
This film – which has been rated PG-13 due to sequences of violence and action, and some suggestive content – strengthens the aspirations of DC's Extended Universe. Building off the box office success of last year's Batman v Superman, Wonder Woman prepares the movie-going world for yet another film to be released by DC this calendar year, Justice League (on November 17).
When this woman is done saving the world, the next movie will introduce us to a different woman bent on destroying it.
June 9 – The Mummy

You just can't keep a bad mummy down….
The reboot of this popular franchise – which dates all the way back to 1932! – features Tom Cruise as the film's protagonist. He represents a big change from Brendan Fraser, the last hero to battle the mummy back in 1999. According to the movie's official trailer, not only will the film contain incredible CGI and special effects, but our hero will definitely have "Ethan Hunt" and "Jack Reacher" attributes.
Cruise (who plays Nick Morton) will be assisted by Russell Crowe (Dr. Henry Jekyll) in his fight against Sofia Boutella (the resurrected Ahmanet). A second movie trailer gives much more background on who the evil Egyptian princess is as well as the immense power she possesses. This woman is seriously tough. Tom Cruise is going to have to muster all his movie star hero power to overcome some of the things she throws at him.
By the looks of it, the movie will no doubt include fairly religious themes such as life after death. While not yet official, it looks like the latest reincarnation of The Mummyis going to get a PG-13 rating for adventure action and violence.
Intermission
Hey, you've got time to go get a refill on your popcorn and soda. We're only halfway through the summer lineup. In Part 2 of this article series, we'll outline the rest of the summer's blockbusters, and share some tried and true strategies for choosing responsible entertainment.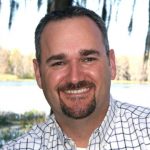 David R. Smith
David R. Smith is the author of several books including Christianity... It's Like This and speaks to parents and leaders across the U.S. David is a 15-year youth ministry veteran, now a senior pastor, who specializes in sharing the gospel, and equipping others do the same. David provides free resources to anyone who works with teenagers on his website, DavidRSmith.org David resides with his wife and son in Tampa, Florida.