This year's summer movie lineup has something for everyone: sequels & originals, action & comedy, science fiction & Greek mythology…and unfortunately, as Hollywood usually does, they've thrown in some gratuitous sex for good measure.
Grab your popcorn; here's our annual guide to the movies that will attract your teens this summer.
A MARVEL-ous Summer?
Looking at this year's movie lineup could lead one to believe that it's the "Summer of Marvel." Granted, not every single film being released this summer is going to have a caped crusader, but the biggest ones will revolve around that theme…and many of those will have one thing in common: they've leapt to the big screen from the pages of Marvel comic books.
For example, the world has already been stunned by Marvel's darling, Captain America, in the sequel entitled Captain America: The Winter Soldier. (You probably saw our review and some discussion questions opening weekend on our Movie Reviews & Quick Q's page.) Within days of its release in early April, the film raked in more than $500 million at the box office, with a whopping $355 million of that coming from the global market…even though the word America is in its title! But that's just the beginning! There are THREE more major films that will be released this summer that bear Marvel's brand.
But this two-part list won't just cover Marvel's superhero flicks; we'll take a look at all the films that'll be on the radar of millions of teenagers. PART ONE will include the movies to be released in May and June, while PART TWO will focus on the flicks to be released in July and August. For each of the movies, we'll provide a brief description, a link to the movie's official trailer(s), and the Motion Picture Association of America's rating (if available). At the end of PART TWO, we'll share a few free resources, and even discuss some tips that'll help you guide teenagers as they make decisions about which movies to watch…and which movies to skip.
Let's go. Marvel is ready to make big money (again).
May 2nd – The Amazing Spider Man 2
Marvel has no plans for taking its foot off the gas; fresh off the release and buzz of The Winter Soldiercomes another Marvel sequel: The Amazing Spider Man 2.
Without much argument, the world agreed that Marvel's The Amazing Spider Man (released in 2012) was the best film in that superhero's franchise. Starring a relative newcomer as Spidey (Andrew Garfield) and seasoned actress Emma Stone as Gwen Stacy, not to mention a supporting cast that included Denis Leary, Martin Sheen, and Sally Field, the movie told the origins of the world's most misunderstood superhero.
The original trailer for Part 2 shows that this film is going to have the same high-flying, super-cool midair effects and battles that made the first film a big hit. Trailer #2 – the longest theatrical trailer I've ever seen for a movie – reveals the genesis of Electro, the villain played by Jamie Foxx, and the movie's comedic elements that were also a big hit with fans.
This movie will be huge with teens who connect with an "off-beat kid" who just happens to have super powers. The Amazing Spider Man 2 will carry the "standard" rating of PG-13 "for sequences of sci-fi action/violence."
Unfortunately, there's nothing "standard" about the next film on our list.
May 9th – Neighbors

So, what happens when a college fraternity – led by hottie Zac Efron – moves in next door? From the looks of the movie's trailer, war ensues.
In Neighbors, Seth Rogen (This Is The End, Paul, & The 40-Year-Old Virgin) and Rose Byrne (Get Him to the Greek, The Internship, & Bridesmaids) play married couple Mac and Kelly Radner whose world is turned upside down when a college frat moves in next door. The suburban couple immediately clash with the young crowd which leads to lots of pranks, fights, and visits from the police.
The second trailer provides plenty of hints as to the content of this film which has already been rated R by the MPAA for "pervasive language, strong crude and sexual content, graphic nudity, and drug use throughout." Yep, if a film has a red band trailer, it's just not appropriate for teens (or anyone with much decency).
We strongly advise parents and youth leaders to be fully informed about this movie's content and message before allowing the teens in their lives to go see it…in spite of its wildly popular cast.
May 16th – Godzilla

This summer, Japan's worst enemy is getting yet another reboot. Godzilla, starring Elizabeth Olsen, Aaron Taylor-Johnson, Bryan Cranston, and Ken Watanabe, will be hitting theaters – and the American shoreline – on May 16th.
Technology, special effects, and CGI have come a long way since Matthew Broderick's 1998 version, but like that film's trailer, the trailer for the 2014 reboot doesn't show too much of the actual monster, though it definitely reveals his terrifying power. The "extended look" trailer gives a little more insight as to the beast's appearance, but it appears as though Legendary Studios is trying to keep a pretty tight wrap on the star of the show. Suffice it to say, America stands in the path of a crazed monster that it doesn't understand and cannot control.
The film has been rated PG-13 for all the content that accompanies the end of the world.
May 23rd – X-Men: Days of Future Past

Without a doubt, Marvel will own this particular weekend's box office battle. Yes, Adam Sandler and Drew Barrymore are releasing a comedy (Blended) at the same time, but diehard Marvel fans have been waiting for this movie for two years!
Given the tremendous anticipation – and the plot line that evidently includes time travel – Marvel isn't taking any chances with this film; they've produced three different trailers for this movie, and have released them at intervals leading up to the film's launch. (You can check out Trailer 1, Trailer 2, and Trailer 3 for yourself to get a good glimpse of what the movie will be about.)
The plot of Captain America's sequel was genius, and Marvel will once again flex its story-writing muscles with this film. To thwart a future where mutants are all but extinct due to the hunting and incarceration of those who are "different," Xavier sends a team into the past to forge an unlikely alliance so that a war on mutants can be stopped before it even starts.
The cast is filled with way too many superstars to list, and even includes the actors who play younger and older versions of the same characters. To top it off, Bryan Singer, the guy who directed X-Men in 2000 and X2 in 2003 (and produced X-Men Origins: Wolverine in 2009 and X-Men: First Class in 2011), will finally return to directorial helm for this juggernaut.
This film is not yet rated, but will probably get slapped with a PG-13 classification due to lots and lots of sci-fi action. (Plus, the X-Men series tends to deal with darker themes, like discrimination, as well as Marvel's darker characters, like Wolverine.)
You can bank on plenty of teenagers closing up the school year by attending the opening of this movie.
June 13th – How to Train Your Dragon 2

We've finally made it to our first animation of the summer, and if this film is as good as its original, DreamWorks will set the box office ablaze with dragon fire.
How to Train You Dragon 2 continues the story of two unlikely partners, Hiccup and Toothless, whose relationship is just as peculiar as their names. In the first film, the young Viking discovers himself when he befriends a highly-feared dragon; in the second film, he saves the world from a madman bent on world domination when he discovers his mother. One of the official trailers reveals the sequel will stick with the same recipe that made the first film a success: plenty of action, plenty of funny antics, and plenty of A-list celebrities who give the characters voice and personality.
From all appearances, this film looks to be family-friendly, even focusing on the importance of family! The MPAA has given Dragon 2 the harmless rating of PG for "adventure action and some mild rude humor." Parents and youth workers might consider seizing this opportunity to connect with teenagers in a fun environment that's sure to provide plenty of conversation starters.
Besides, if you don't take the kids to see Dragon 2, they might be tempted to go see the other sequel opening that same night….
June 13th – 22 Jump Street

If ever there was evidence that Hollywood is running out of original ideas…this movie is it.
The official trailer for 22 Jump Street, the sequel to 21 Jump Street, reveals that the second installment doesn't change much of anything except the location. Essentially, it's the same cast (Channing Tatum, Jonah Hill, and Ice Cube) doing the same thing (busting drug dealers) in the same way (which includes lots of foul language…and somehow, gratuitous sex). But instead of busting criminals on a high school campus, the two undercover cops chase them on a college campus in round two.
Yep, this sequel is about as original as Hangover 2…but sadly, it may be just as popular. Given the movie's red band trailer and its R rating, this one should just be skipped.
June 27th – Transformers: Age of Extinction

This film is not just the fourth in the Transformers series; it's also the start of a whole new trilogy according to director Michael Bay. Since he's still in the directorial driver's seat, we'll have to believe him (though the movie's official trailer does show a completely different cast).
Set a few years after the invasion of Chicago (from Transformers: Dark of the Moon), in a world where everyone is now aware of the existence and presence of transformers, the newest flick follows the hardships of Cade Yeager (played by Mark Wahlberg) and his daughter, Tessa (played by Nicola Peltz) after they cross paths with a masquerading robot. The human cast also includes Kelsey Grammer as a governmental official, but it's the Autobots and Decepticons that everyone will pay to see.
But just for kicks, Director Bay and Executive Producer Spielberg are introducing the world to the lesser-known Dinobots, a species of transformers who rotate between robots and dinosaurs. Hmmm…that may make the word "extinction" in the title even more meaningful….
Eh…given how this franchise creates excitement – and billions in revenue – this movie saga is anything but extinct!
Intermission
This concludes the list of blockbusters poised to capture the attention of millions of teens in May and June. But since Hollywood is just getting ramped up, we'll return with a breakdown of movies slated for release in July and August in PART TWO of this article series (which will also include some free resources as well as some tips to help you influence teens and their movie choices).
In the meantime, stay current with our Movie Reviews & Quick Q's page.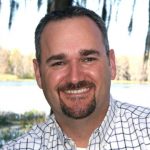 David R. Smith
David R. Smith is the author of several books including Christianity... It's Like This and speaks to parents and leaders across the U.S. David is a 15-year youth ministry veteran, now a senior pastor, who specializes in sharing the gospel, and equipping others do the same. David provides free resources to anyone who works with teenagers on his website, DavidRSmith.org David resides with his wife and son in Tampa, Florida.