A break up in the Avengers? A house full of scantily-clad sorority girls? Another alien invasion? Some ninja turtles, a lost blue tang fish, and a fat Dwayne "The Rock" Johnson?
Yep, that's how the summer movies are going to start this year.
Every spring, The Source for Youth Ministry compiles a list of the films that are expected to make the biggest impact at the summer box office. This year's films include comedies, superhero flicks, sequels, and even a decades-old reboot. But all of them have one thing in common: they're targeting teenagers.
But sadly, not all of them are appropriate for young viewers.
In Part 1 of this two-part series, we'll look at the films that are set to be released in May and June of this year. Of course, this won't include every movie being released – just the ones that promise to be the most popular with young people. We'll include a link to the film's trailer(s), the Motion Picture Association of America's rating (where available), as well as a few thoughts about how the flick might impact families. In Part 2, which will be released later, we'll do the same thing for the films hitting the box office in July and August of this summer.
We've got several blockbusters to discuss, so grab a soda and some popcorn. Here are the movies you'll need to know about this summer.
May 6 – Captain America: Civil War

Based on the world premier trailer, it looks as if the loyalty Captain America (Chris Evans) has for his old World War 2 buddy, Bucky (Sebastian Stan) has landed him in hot water with the entire planet…and Iron Man (Robert Downey, Jr.), as well.
For the last few years, Marvel Studios has thrown the first punch of summer and 2016 will be no different. The third installment in the Captain America franchise is aptly named; it appears a "civil war" is being waged between Avengers teammates Captain America and Iron Man over…with Iron Man taking the brunt of the punishment.
But the second trailer shows that Iron Man will get a little help – from none other than Spider Man, himself! In fact, this follow up teaser shows exactly who's involved in the mayhem: Falcon (Anthony Mackie), Black Widow (Scarlett Johansson), Ant Man (Paul Rudd), Hawkeye (Jeremy Renner), Scarlet Witch (Elizabeth Olsen), War Machine (Don Cheadle), Spider Man (Tom Holland), and the S.H.I.E.L.D. agents we've grown to love.
Captain America: Civil War will not only be first of the summer, it might just be the biggest, too. Right now, it's unrated, but will probably carry the usual PG-13 classification. It looks like it's going to address some really powerful themes such as friendship, loyalty, freedom, and forgiveness. This film will probably produce a couple of MOVIE CLIP DISCUSSIONS for youth leaders and parents to use to launch biblical discussions.
The next film on our list won't produce anything usable at all.
May 20 – Neighbors 2: Sorority Rising

The official trailer for the sequel to 2014's raunchy original will bring back Mac (Seth Rogen) and Kelly Radner (Rose Byrne) in yet another fight against young, sexy, neighbors who have a craving for controlled-substances and wild parties. But this time, instead of Frat Boys, the enemy is a sorority of girls. The middle-aged couple only has one option: calling in reinforcements, aka Teddy (Zac Efron).
Yep, Neighbors 2 will actually put Efron and Rogen on the same team against Kappa Nu, the sorority that's moved in next door. This movie will use some of the same plotlines – like air bag pranks – that made the first flick such a success with young people. Of course, since it's about an out-of-control sorority, you can also expect plenty of butt shots, wet T-shirts, and shirtless Zac Efron scenes as well. (The red band trailer, which we won't link here, shows lots and lots of drug and alcohol use…along with two scenes built completely off of sex toys.)
This film is has not yet been rated by the MPAA, but will probably get stuck with an "R" assessment. Sadly, this movie will appeal to teenagers because it will show them all the irresponsible pieces in the next chapter of life: college.
It's best to just skip this one.
May 27 – X-Men: Apocalypse

With the release of Apocalypse this summer, Marvel's X-Men series will hit their ninth (9th) installment in the film's franchise! Yep, a lot of mutants have saved the world a lot of times since X-Men was released back in 2000.
According to the original trailer, Apocalypse is going to have some spiritual overtones to it. In fact, the second trailer adds to those themes, even mentioning Yahweh and the Bible, specifically. The plotline revolves around an incredibly powerful mutant known as Apocalypse (Oscar Isaac) who's woken from hibernation to destroy this world so he can build a new one to his liking. Professor X (James McAvoy) and Raven (Jennifer Lawrence) must lead the full cast of returning heroes in battle against the god-like enemy for the sake of mankind.
Bryan Singer, who directed X-Men: Days of Future Past, will also be at the helm for Apocalypse which serves as a sequel to his 2014 blockbuster. The film is unrated as of this writing, but is expected to draw a PG-13 label for sequences of intense sci-fi violence, action, and destruction, with some suggestive material, partial nudity, and brief strong language. In spite of those elements, millions of young people will pour into theaters to see these heroes return to the big screen.
Speaking of heroes returning to the big screen….
June 3 – Teenage Mutant Ninja Turtles: Out of the Shadows

#Cowabunga, the Turtles are back (again)!
TMNT: Out of the Shadows is the sequel to 2014's reboot of the hugely popular cartoon series from the 80s that focused on four mutated turtles with wicked cool ninja abilities trying to save New York City from all sorts of villains. According to the official trailer, Out of the Shadows is going to pick up right where the 2014 film left off.
But this new fight will be ratcheted up several notches…. Not only will the green guys face down the Foot Clan and Shredder again, they'll also go toe to toe with BeBop and Rocksteady, two evil mutants created by T.C.R.I. scientist, Baxter Stockman. Oh, and alien overlord Krang from Dimension X will be dropping in, too. Fortunately, the Turtles will have a little help from news lady April O'Neil (Megan Fox), vigilante Casey Jones (Stephen Amell), cameraman Vern Fenwick (Will Arnett), and of course, their vermin master, Splinter (voiced by Tony Shalhoub).
While this movie is also currently unrated, it will probably carry the PG-13 label that the original film received from the MPAA. Besides some corny humor and a few scenes of Megan Fox serving up her (obligatory) eye candy, this film should be fairly harmless. It might serve as a great opportunity for a group outing. Grab some dinner – pizza, of course! – and then head down to the theater for some action in the sewer.
June 17 – Central Intelligence

Very rarely do I actually laugh out loud while watching a movie…but this trailer had me rolling!
Dwayne "The Rock" Johnson is introduced to us as Bob, an overweight and ridiculed nobody from high school who becomes a chiseled bruiser for the CIA later in life. When the encryption keys operating the entire US spy satellite program are stolen, Bob turns to an excitement-free accountant, Calvin (played by Kevin Hart), the only guy from high school who ever cared for him. Plenty of jokes fly as the complete opposites fight the bad guys together.
Central Intelligence is unrated as of this writing…and that's a little worrisome. While "The Rock" has a history of doing (mostly) family friendly films like Tooth Fairy, The Mummy Returns, Get Smart, Race to Witch Mountain, and many more, Kevin Hart can be unnecessarily edgy and vulgar in his comedic presentation. The in-trailer tagline that reads, "Saving the world takes a little Hart and a big Johnson," provides a hint as to what kind of content this film might include. You'll probably want to check out our MOVIE REVIEWS & QUICK Qs page on opening weekend to get last-minute insights on this film so you're not walking into the theater blind with your family in tow.
June 17 – Finding Dory

The forgetful-but-unforgettable blue tang fish from Finding Nemo is swimming into theaters this summer as the headliner in her own movie, Finding Dory. The sequel will bring back Dory (voiced by Ellen DeGeneres), Marlin (voiced by Albert Brooks), Nemo (voiced by Hayden Rolence), and the "Tank Gang" from the original underwater family film, but will also add the likes of Diane Keaton, Eugene Levy, Ed O'Neill, Willem Dafoe, and Bill Hader to the cast.
The official trailer for the movie reveals the main plotline: Dory has somehow remembered that she has a family and is determined to find them. Her ocean-wide adventure will put her – and her friends – in occasional danger, but it will also help her discover what's important in life.
Like the others on this list, this film hasn't been rated by the MPAA, but if it's consistent with the original, it will carry a G rating. This film will touch on themes like home, family, and the search for meaning, which means a few clips from this film will probably land on our MOVIE CLIP DISCUSSIONS page.
This long-awaited sequel will offer moviegoers warm-fuzzies. The next long-awaited sequel will leave them terrified.
June 24 – Independence Day: Resurgence

We always knew they would come back….
This colossal battle of revenge has been 20 years in the making! In spite of Earth's efforts to capitalize on the alien technology we captured after our victory in 1996, leading scientists knew we'd be outmatched if the aliens ever returned. And by the looks of the movie's official trailer, they've returned with a vengeance.
Fortunately, we've still got a lot of the same good guys on our side. David Levinson (Jeff Goldblum), Jasmine Dubrow (Vivica Fox), Julius Levinson (Judd Hirsch), and former President Thomas Whitmore (Bill Pullman) will return to their beloved roles in this sequel. Noticeably absent is Capt. Steve Hiller (Will Smith), but fans of the first film will be introduced to his son, Dylan Dubrow, (played by Jessie Usher), a pilot in the Earth Space Defense (ESD). Moviegoers will also meet Jake Morrison (Liam Hensworth), a pilot in the US military.
And, of course, Roland Emmerich will be directing the sequel. He's really the only choice we have for end-of-the-world-movie-directors. This dude has been more of a threat to our planet than global warming, nuclear holocaust, and the zombie apocalypse, combined!
Don't plan anything for this film's opening weekend. Millions have watched the trailers on YouTube and now two generations of fans are waiting to get their seats for this sci-fi reunion. It's not rated as of now, but will probably be PG-13 like the original.
Intermission
We're only halfway through the list of 2016's summer blockbusters. As you can see, May and June are going to be huge! In our next article, we'll cover the biggest films to be released in July and August. We'll also include a few viewing tips for parents and youth workers as they set their schedules for the summer.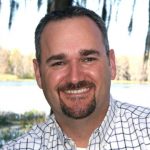 David R. Smith
David R. Smith is the author of several books including Christianity... It's Like This and speaks to parents and leaders across the U.S. David is a 15-year youth ministry veteran, now a senior pastor, who specializes in sharing the gospel, and equipping others do the same. David provides free resources to anyone who works with teenagers on his website, DavidRSmith.org David resides with his wife and son in Tampa, Florida.