Since January 1, 2014, recreational marijuana has been sold in various stores and shops in Colorado – legally. Adults searching for a "Rocky Mountain High" have been greeted by long lines of fellow users.
But in the other 49 states, it's teens' illegal use of pot that's really capturing the nation's attention.
Mary Jane…and Her Friends
While the rest of America waits to see what will come of Colorado's landmark decision to legalize marijuana – besides an increased theft of "Mile 420" interstate signs – others are more concerned with what's already known about teenagers' use of America's third-favorite stimulant.
It was recently reported by the National Institute on Drug Abuse and the National Institutes of Healththat, while the use of synthetic marijuana known as K2 or Spice was down among high school students, use of real pot was actually up. The study, which polled 41,675 students about marijuana use, uncovered some troubling behaviors. For instance:
daily pot use by high school seniors was 6.5%, a significant increase over the past two decades.
23% of seniors (and 18% of sophomores) smoked pot in the month before being surveyed.
But even the attitudes about marijuana use have shifted significantly. The same study also discovered that just 39.5% of high school seniors thought regular marijuana was harmful. In fact, all three groups tested – 8th graders, 10th graders, and 12th graders – saw less danger in smoking pot this year than last year. But when comparing the current attitudes to those from just a decade ago, researchers at the Institutes labeled the noticeable decline in perceived danger a "dramatic" one.
The growing nonchalance of pot use by teenagers probably means it's only going to get worse. And while the Overview of Findings from the report "Monitoring the Future" shows that cigarette use is down, use of hookah is increasing, as is abuse of prescription meds.
But Mary Jane isn't the only stimulant luring teenagers into a stupor. Good old-fashioned alcohol is still a major player in the lives of young people, too. The good news is, teenage binge drinking (consuming 5 drinks in an hour or two) is decreasing, but researchers are "surprised" by the number of teens who "extreme binge drink" (consuming 10 or more drinks in an hour or two). On the whole, according to the Institutes' report, "Monitoring the Future" (discussed above), "all measures of [teen] alcohol use…reached historic lows over the life of the study."
Unless, of course, that teen happens to be a student athlete….
Canadian researchers recently reviewed a number of reports and studies conducted on American teens and what they found could be upsetting to coaches and athletic directors. They noticed that the past research pointed towards more alcohol use for teens who participated in sports.
Did somebody say, "Tim Riggins"?
But it's not just drugs or alcohol that young people are abusing these days; one preferred substance can be found on the spice rack in kitchens across America. The Cinnamon Challenge, ingesting spoonfuls of cinnamon, isn't necessarily a "new" concern, but its growing popularity in a short amount of time has the Centers for Disease Control issuing warnings.
What are teens gonna do next? Snort nutmeg?
It seems there's no limit to the lengths kids will go to in search of a high – or a rush – these days…regardless of the consequences.
Steps Toward Sobriety
Fortunately, parents and youth workers can help teenagers steer clear of trouble associated with drugs, alcohol, and yes, even seasonal spices, by taking advantage of the influence made possible by strong relationships. Here are a few solid strategies to help teenagers seek sobriety.
Highlight real possibilities (a.k.a. "consequences") of drug and alcohol use. No, you don't have to use scare tactics or show gruesome pictures of mangled bodies and twisted cars, but you can seize opportunities and teachable moments that happen in your community. For example, just about every town has a star athlete (or valedictorian, etc.) who's made a bad decision with drugs and/or alcohol. You can engage your teens with questions about the consequences of those actions (without belittling the other student). Further, your teenagers probably know a peer who's acted foolishly with controlled substances. Again, penetrating questions about appropriateness, legality, consequences, and more, will help your teenagers steer clear of those real dangers. Let's face it; teens often don't consider the risks before taking action. We need to educate them about the consequences before they actually have to face them.
Give them God's take on controlled substances. So often, we limit the discussions of drugs and alcohol use to being purely physical or developmental. In fact, there is a theological side of that conversation, as well. God's Word isn't quiet on these matters, and if understood correctly, can give tremendous wisdom in learning how to deal with them and their ensuing pressures. If you'd like to use the Bible to engage your teenagers about drugs, alcohol, or addiction, The Source for Youth Ministry has several free resources to help you. Here is one about addiction. Here is one about alcohol. And here is one about drugs. They all use relevant pieces of pop culture to drive home their important truths.
The national drop in cigarette smoking and alcohol use came after lots and lots of intentional energy focused on helping teens make healthy choices in those regards. It stands to reason that if we'll be as intentional with all the other dangers, we can be just as effectual. Parents and youth workers are poised to make the greatest impact. Let's use our influence wisely and immediately.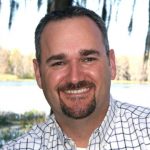 David R. Smith
David R. Smith is the author of several books including Christianity... It's Like This and speaks to parents and leaders across the U.S. David is a 15-year youth ministry veteran, now a senior pastor, who specializes in sharing the gospel, and equipping others do the same. David provides free resources to anyone who works with teenagers on his website, DavidRSmith.org David resides with his wife and son in Tampa, Florida.