Today's musical artists will do almost anything to own the coveted "song of the summer." In recent years the key ingredient seems to be racy, sexual, or even explicit messages (but at what cost?). This summer is no exception.
Here's a quick look at a few songs in this week's Top 10 on Billboard's Hot 100 Chart.
No. 1 Despacito by Luis Fonsi and Daddy Yankee (featuring Justin Bieber)
This Puerto Rican singer has been releasing music since 1998…but he's never had a hit like this. In fact, few artists have ever had a hit like this! Despacito has been in the #1 spot on Billboard's Hot 100 since the week of May 27th. This song represents the first Spanish song to top the charts since Macarena did it in 1996. Furthermore, the song's official music video has been viewed on YouTube more than 2.4 billion times!
But what the heck is "despacito"?
In case you don't speak Spanish – and Canadian pop star Justin Bieber clearly doesn't even though he's featured on the track – just know the title of this song translates into English as "slowly," as in, making love slowly. Here's an excerpt of the song's lyrics translated into English by The HuffPost:
Slowly
I want to undress you with kisses slowly.
Sign the walls of your labyrinth
and turn your body into a manuscript.
I want to see your hair dance, I want to be your rhythm
I want you to show my mouth your favorite places.
Let me surpass your danger zone,
until it makes you scream
and makes you forget your last name.
Slowly
We're going to do it on a beach in Puerto Rico,
until the waves scream "Oh, Lord!"
so that my seal stays with you.
(Or here's 
a funny YouTube video someone made
 of the music video being translated by "Google translate.") The music video is just as sensual as the song's lyrics. It's basically five minutes of Latin American men staring at an attractive woman as she walks through the streets and venues of San Juan. Just for good measure, there's also plenty of seductive dancing thrown in, too.
But this is just the first song on the list….
No. 2 I'm the One by DJ Khaled, Bieber, Chance the Rapper, Quavo, and Lil Wayne
DJ Khaled's "I'm the One" (No. 2) is just like what it sounds. It's a bunch of guys who've made it bragging about how much they've accomplished earning money, popularity and possessions (which is why we immediately used this song as a tool to engage young people in conversation on the subject in a new music discussion both on our youth ministry page, and our parents page).
It was a little discouraging when professing Christian Chance the Rapper said lines like:
She like the price, she see the ice it make her c**chie melt
When I met her in the club I asked her who she felt
Then she went and put that booty on that Gucci belt
Both Chance and Kendrick profess faith in Jesus and are in the top 10 right now with songs that specifically reference the female genitalia, which is probably why many Christian kids are asking, "
Mom, is Chance the Rapper a Christian?
"
Today's young people would like to be successful. Is this song helping them understand what success is, or is it just telling them what they like?
Speaking of what they like…
No. 3 That's What I Like by Bruno Mars
I'll be honest. I (Jonathan) really like Bruno Mars' sound. With funky beats and smooth vocals, Mars is very possibly the Michael Jackson of today. But I'd be foolish to dismiss the messages in many of his songs. If Mars' lyrics represent him, then he's quite the womanizer, offering the same sentiment as the fella's above… but with a little more honey. Here's how Mars opens the song:
Hey, hey, hey
I got a condo in Manhattan
Baby girl, what's hatnin'?
You and you're a** invited
So gon' and get to clappin'
Go pop it for a player
Pop, pop it for me
Turn around and drop it for a player
Drop, drop it for me
I'll rent a beach house in Miami
Wake up with no jammies (Nope)
Lobster tail for dinner
In case you think he's describing dinner in New York, he clears things up in the oft-repeated chorus:
Lucky for you, that's what I like, that's what I like
Lucky for you, that's what I like, that's what I like
Sex by the fire at night
Silk sheets and diamonds all white
Lucky for you, that's what I like, that's what I like
Lucky for you, that's what I like, that's what I like
His 
music video
, which is free of any scantily-clad women – actually any women at all – has been viewed almost 700 million times! In addition to a PG-rated music video, this song isn't as demeaning toward women, nor does it contain the vulgar lyrics found in many songs in the top of the charts.
That said, it's still a song focusing on sex, so parents and youth workers have some decisions to make. Which brings us to No. 4 on the charts.
No. 4 Wild Thoughts by DJ Khaled (featuring Rihanna and Bryson Tiller)
In case the title of the song doesn't give away its meaning, Rihanna starts it off by singing, "I don't know if you could take it, know you wanna see me nakey, nakey, naked." In Wild Thoughts, she and Bryson Tiller partner with DJ Khaled, a New Orleans-born rapper of Palestinian descent who's having a fabulous summer given that he currently has a song in the #2 position (I'm the One) along with this tune parked at #4.
The song's chorus couldn't be simpler. Over and over again, Rihanna sings:
When I'm with you, all I get is wild thoughts
Wild, wild, wild
Wild, wild, wild thoughts
When Tiller jumps in during the last verse, he transitions from "wild" thoughts to downright "pornographic" thoughts:
Ayy, uh huh, uh huh, I heard that p**sy for the taking
I heard it got these other ni**as goin' crazy
Yeah I treat you like a lady, lady
F**k you 'til you're burned out, cremation
Make it cream, yeah, Wu-Tang
Throw that a** back, bouquet
Call me and I can get it juicy
Plenty of online reviews – 
like this one
 – have labeled the song "explicit." The 
music video
 is equally suggestive, featuring Rihanna walking around in several see-through tops. Given the 115 million views the video has, it's safe to say a lot of people like it.
Speaking of what people like….
Playlists…or Poison?
That's just the first four songs out of this week's Top 10. We could've easily added Sheeran's Shape of You (No. 5), Kendrick Lamar's Humble (No. 6) with lyrics so crass, raunchy, and anything but humble that I'm just not going to print them here. The exact same thing can be said of Future's Mask Off (No. 12) – drug references, vulgarity, and female degradation galore.
Of course, there are also a couple of brighter spots included in the Top 10. For example, Imagine Dragon's Believer (No. 7) has a positive message about pushing past the pains of life (we wrote a free music discussion for this one also on our youth ministry page and our parents page). And The Chainsmokers partnered with Coldplay on Something Just Like This (No. 13), a song about searching for love that's simple. Both tunes are refreshing in comparison to the other songs currently contaminating the top of the charts.
Most adults want to know how to react to music like this. Here are two very simple ideas that always work.
Listen in on what they're listening to. Staying current takes less than 10 minutes of your time. Don't know a song? Simply do a Google search for its lyrics and then jump over to YouTube to see if it has a corresponding video. That will usually tell you all you need to know. There are exceptions here and there, for instance, The Weeknd's I Can't Feel My Face, but the importance of this two-step process cannot be overstated.
Use today's music to engage teens in conversations. After you've done your research on a song, consider asking your teens a few questions about it. What's the meaning of the song? Does it align well with our faith? How might the embedded message(s) influence you? I (Jonathan) occasionally will provide these kinds of discussion questions in my blog when something is buzzing in the world of youth culture (like this recent post on Katy Perry, or this one about social media…). Well-formulated questions often help teens come to the conclusion you hold…on their own. Just make sure to do as much listening as you do talking.
Not everything in the music world is awful, so there's no need to throw away iPhones, tablets, or laptops. Just make sure you're aware of what's out there so you can help kids make responsible choices.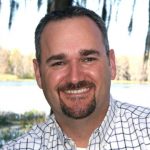 David R. Smith
David R. Smith is the author of several books including Christianity... It's Like This and speaks to parents and leaders across the U.S. David is a 15-year youth ministry veteran, now a senior pastor, who specializes in sharing the gospel, and equipping others do the same. David provides free resources to anyone who works with teenagers on his website, DavidRSmith.org David resides with his wife and son in Tampa, Florida.