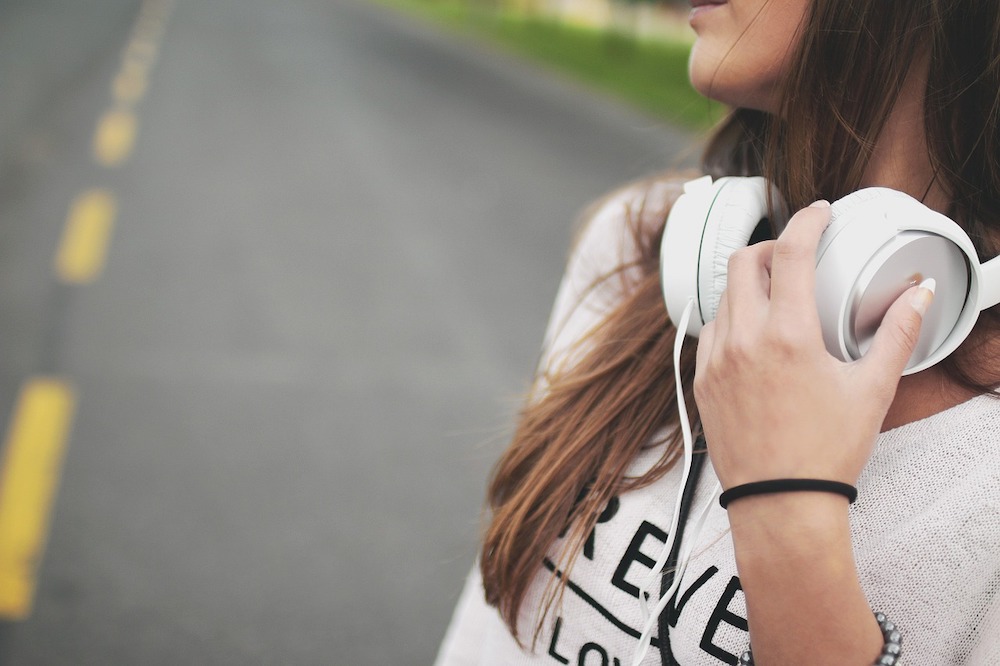 A Stroll Through This Week's Top Songs
David R Smith
Every so often, I hear a song that makes me think, "Yeah…I probably should at least be familiar with the music that millions of kids are listening to." Unfortunately, my latest reminder came on an outing for our church's youth ministry. One of our girls insisted that her playlist be used for the road trip, but a few songs in, the home school kids learned a few new terms related to human anatomy and sexuality.
Whoops.
So earlier this week, I googled the lyrics of every song found in the top dozen songs on Billboard's Hot 100 Chart. Then I visited YouTube to see if the songs had an accompanying music video. Here's what I found: ignoring the typical explicit lyrics, and ignoring Taylor Swift's song taking a cheap shot at Christians, at least four of the most popular songs in the nation (right now) contained extremely risqué lyrics or had a highly sensual music video…or both.
Take a look – and a listen – for yourself.
Senorita (#2)
This smash hit is the latest collaboration of the uber talented and insanely attractive Shawn Mendes and Camila Cabello. Senorita reigned near the top of the charts for the last few months, hitting No. 1 last week…and it's not going to be disappearing anytime soon. Why? Let's start with the fact that the song's official music video has been viewed well over 500 million times on YouTube alone. Then there's that "most talked about moment" when the two of them performed the duet of the decade at last week's 2019 MTV Video Music Awards. And…you have to take into consideration the nonstop gossip factor surrounding these two as the whole country tries to figure out their actual relationship status in real life.
OK, enough about the artists themselves; let's take a look at their product. The wildly popular music video shows the two singers in plenty of sultry positions. And then he reflects on a night spent with her:
We danced for hours in the sand
Tequila sunrise
Her body fit right in my hands, la la la
It felt like ooh la la la, yeah
But…they're just "dancing," right? Maybe. Perhaps, but there's no ambiguity by the second verse:
Locked in the hotel
There's just some things that never change
You say we're just friends
But friends don't know the way you taste, la la la
'Cause you know it's been a long time coming
Don't you let me fall
Ooh, when your lips undress me
Hooked on your tongue
Ooh love, your kiss is deadly
Don't stop
Those are some racy lines, and they conjure up some graphic images. But we're just getting started.
Ransom (#6)
This rap song, like many others in the genre, is an anthem to the artist's possessions. In the case of Lil Tecca, the teenager behind this week's #5 song, it's his cars, his clothing, his guns, his jewelry, and his global travels.
Except, much of it's not true.
Yep, in this (somewhat strange) video interview, Lil Tecca explains the meaning of his lyrics and confesses that several of the lines in his song were nothing more than name dropping or wishful thinking. (The funniest part, in my opinion, is when he admits, "No, I have never been to Europe or nothing.")
But what is true is Lil Tecca's obsession with the female body. The song's official music video – which I'm not going to link – features girl after girl in thongs. Their clothing is so skimpy that at one point, a nipple has to be blurred out. Lots of girls are twerking; several women are seen groping and rubbing Lil Tecca's chest in a massage parlor. Still other girls are being spanked by the rapper himself. Then the video ends with the following "fun facts." And I quote:
FUN FACT #1: This video took place in the Dominican Republic
FUN FACT #2: These women are Dominican strippers
FUN FACT #3: Tecca is 16 years old
FUN FACT #4: This is Buru, he was incredibly drunk the entire video shoot
FUN FACT #5: These women asked to give Tecca a happy ending, he politely declined
Take a moment to think about what you just read…then go back and read FUN FACT #3 again. (If it makes you feel any better, Lil Tecca turned 17 this past week.)
No Guidance (#7)
Want proof that Chris Brown and Drake had no guidance during the production of their latest song, No Guidance? Just look at the opening line of the song:
Before I die I'm tryna f**k you, baby
Hopefully we don't have no babies
I think that single (repeated) lyric, combined with a super long music video that features tons of boobs and booties, is sufficient reason to move on.
Everybody good with that?
Thanks.
Goodbyes (#12)
In Goodbyes, Post Malone confesses that he's terrible at them, and then proves it in the music video by being stabbed to death in the first twenty seconds…only to come back as a zombie.
The song's lyrics can be vulgar at times, which is par for the course in a Post Malone tune. (Hey, the title of the song's official music video carries a "Rated R" warning.) But it's during Young Thug's solo that the song "slides" into a gratuitous sexual rant:
I promise if they play, my nig**s slidin' (slidin')
I'm fu**in' her, the tour bus still ridin' (ridin')
Yeah, yeah, yeah, yeah, yeah
Hopefully, we'll be able to say goodbye to this song very soon.
Navigating Today's Music
I know, I know. You may be tempted to throw your kids' smartphones off a bridge and then break out your New Kids on the Block cassettes, but don't overreact. There are actually a couple of bright lights in this week's top music. At #8, Khalid's Talk is about a conversation he wants to have with his significant other to make sure they don't go too far too fast. And in the #9 spot is Ed Sheeran and Justin Beiber's I Don't Care which describes the incredibly positive effects their ladies have on their emotions, their self-esteem, and their mental health. Sadly, songs with these kinds of messages are the exception, not the norm. So what can we do to steer our kids toward healthy music choices.
First, do your homework. I always find it funny when I'm speaking at a conference or leading a parenting workshop and people say, "I read your stuff all the time. You're like an expert on music." Hear me clearly: I am not an expert. What I am is a regular guy with an internet connection…so I use it. Let me openly confess my "secret" for keeping up with today's music one more time: I search for a song's lyrics on Google and then I search for the same song's music video on YouTube. It takes about seven (7!!!) minutes for me to learn everything I need to know about a song. I cannot stress how important this small investment of time can be as you try to help your kids make choices about their entertainment media. So do your homework! That way, when your kid asks, "Dad, Can I Download This Song?" you'll be able to give an informed answer.
Remember that sex (literally) sells. Please don't let that sad reality surprise you. When at least 40% of today's top music has sexuality as a focal point, I think it's fair to draw some conclusions. Look, sex-for-profit has a proven track record, and it's not limited to music. Sex in movies draws big crowds to the theater and sex in literature is so popular there's now a dedicated corner for it in your local bookstore. My point is simple: sex sells. Be careful your kid isn't buying. How do we do that?
Have influential conversations about music. I did not say have shouting matches. Nor did I say have lectures. I said have influential conversations…and the best way I've found to do that is by asking questions. Asking questions ensures the dialogue is give and take. Asking questions offers both sides the chance to share perspectives. And asking questions pushes our kids to grow in several different facets all at once. Here are a few suggestions to get you going.
In your opinion, why is this song so popular?
How would you describe the main theme/message of this song?
Are there any parts of the song that you have concerns about? If so, what are they?
Does this song meet the guidelines of Philippians 4:8?
What impact could listening to this song have on your relationship with Jesus?
That's the music for this week. In the coming days, the songs and the artists will likely change. The content probably won't. So do everything you can to guide your kids toward healthy music choices.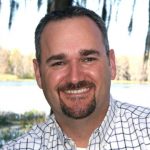 David R. Smith
David R. Smith is the author of several books including Christianity... It's Like This and speaks to parents and leaders across the U.S. David is a 15-year youth ministry veteran, now a senior pastor, who specializes in sharing the gospel, and equipping others do the same. David provides free resources to anyone who works with teenagers on his website, DavidRSmith.org David resides with his wife and son in Tampa, Florida.