Gun violence. Prescription pill abuse. Narcotic and alcohol dependence. Graphic references to sex positions with females (referred to as "hoes," of course). Is this a police report from a twisted crime scene?
No. Our culture just has a new #1 song, that's all.
The Latest Rock Star
With his tune rockstar, Austin Richard Post is the latest artist to ascend to the coveted #1 position on Billboard's Hot 100 Chart. Known to the world as Post Malone, he invited fellow rapper, 21 Savage, to join him on the single that's become the most popular song at the moment. In case you have no idea who either of these guys are, allow them to introduce themselves via their oft-repeated chorus:

Ayy, I've been f**kin' hoes and poppin' pillies
Man, I feel just like a rockstar (star)
Ayy, ayy, all my brothers got that gas
And they always be smokin' like a Rasta
F**kin' with me, call up on a Uzi
And show up, name them the shottas
When my homies pull up on your block
They make that thing go grrrata-ta-ta (pow, pow, pow)
The song's message is crystal clear: these guys want the sex, drugs, and money lifestyle that celebrity status affords rock stars. (They even embed references to 
the shenanigans of rock stars of yesteryear
 in their tune.) The rest of 
this song's lyrics are equally foul and vulgar
, but you may want to check them out for yourself just to ponder how a song like this could climb so high.
But rockstar isn't just the country's top record; it also shattered records, namely the most-streaming hit in a single week on Apple Music…with more than 25 million!
Everything We Love to Hate (or Hate to Love)
Our culture boasts that it hates the right things. If someone says something sexist, insensitive, politically incorrect… we're outraged.
Are we?
I guess I'm having trouble reconciling the sexually-skewed lyrics of this wildly popular song with the outrage over Harvey Weinstein's growing list of sexual victims. Or Dustin Hoffman's. Or these other guys that everybody knows. After all, here's how these two rappers speak about women:
I've been in the Hills f**kin' superstars
Hit her from the back, pullin' on her tracks
And now she screamin' out, "No mas" (yeah, yeah, yeah)
Your wifey say I'm lookin' like a whole snack (big snack)
Granted, there's certainly a difference between sexual harassment (like that found in today's headlines) and gratuitous immorality (like that found in the song), but there's also crystal clear objectification and debasement of women in this song, as well (the visual of pulling on a girl's hair while having sex with her until she screams). So, is that something to be enraged about…or entertained by?
Let's keep going.
Malone echoes over and over again that he's "poppin' pillies" which is his way of referring to prescription pill use. According to the CDC, overdose deaths caused by prescription pills quadrupled between 1999 and 2015. In that time span, more than 183,000 people died from a prescription pill-induced death. So, are those thousands of deaths (and the deaths of celebrities such as Prince, Philip Seymour Hoffman, Michael Jackson, Heath Ledger, and many more) something to be mourned…or something to be ignored?
We're not done yet.
There was no end to the outcry over the recent mass shooting in Las Vegas, and rightly so. After all, hundreds had their lives changed forever, and 59 lost their lives altogether. Yet, every single time rockstar is played, listeners tolerate multiple mentions of gang-related violence distributed at the business end of sub-machine guns:

F**kin' with me, call up on a Uzi
And show up, name them the shottas
When my homies pull up on your block
They make that thing go grrrata-ta-ta (pow, pow, pow)
Again, we can't have it both ways. It's the height of hypocrisy to denounce gun violence publically, only to privately embrace it through our musical choices. I'll go ahead and skip over the ubiquitous weed and alcohol references found in the song – even though young people routinely struggle with both – and simply say, "It's time we make a decision."
Are we going to denounce these realities…or download them?
Our duplicity is not only unbecoming, it's embarrassing.
Sidestepping the Unacceptable
Post Malone and 21 Savage are not the only artists guilty of spewing rhythmic filth into today's playlist, nor is rockstar the only song to contain reprehensible lyrics and messages. In fact, when rockstar finally topped Billboard's Hot 100, it did so by dislodging Cardi B's Bodak Yellow (Money Moves) from the #1 spot, yet another song filled with explicit themes. Sadly, the past few months has seen an escalation in some of the most vile and sex-saturated songs in recent memory.
But any adult with an Internet connection and courage can take great strides toward helping teenagers avoid unhealthy music and the consequences that stem from it.
Take the time to do your homework. It only takes a few minutes to research a song's lyrics, video, and meaning. Simply go to Google and search for the song's lyrics. After reading through them, go to YouTube to see if the song has an accompanying music video. If it does, take the four minutes required to watch it. That simple combo usually offers more than enough information about a song's meaning to make a decision. In short, you must take the time to be aware. Then….
If necessary, take a stand. If your online study of a song yields a wholly unacceptable message, theme, or meaning, be courageous – and compassionate – enough to take a stand. (After all, having information does very little good unless it's applied.) By "taking a stand," I'm not advocating a self-pronounced media dictatorship. I simply mean that you should address the findings of your research with your kids. If a song is unacceptable, it's not for your teens. The best strategy is to help them develop a healthy set of guidelines on their own. Here's a practical resource that will help you lead them towards responsible parameters.
Just because a song exists, and just because it's #1, doesn't mean our kids have to suffer through its foul and derogatory message. Do everything you can to help kids steer clear of unconscionable songs like this one.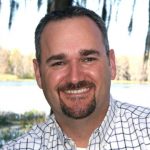 David R. Smith
David R. Smith is the author of several books including Christianity... It's Like This and speaks to parents and leaders across the U.S. David is a 15-year youth ministry veteran, now a senior pastor, who specializes in sharing the gospel, and equipping others do the same. David provides free resources to anyone who works with teenagers on his website, DavidRSmith.org David resides with his wife and son in Tampa, Florida.