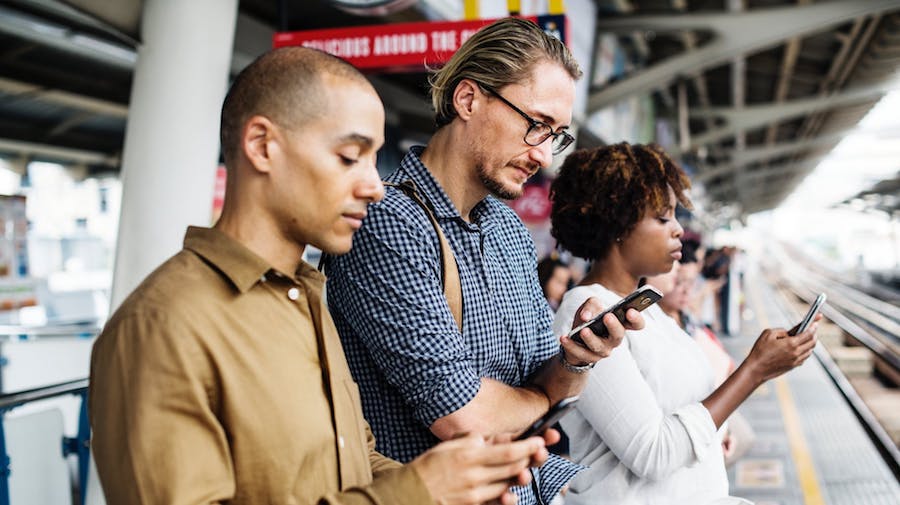 Four kids crammed on the youth room couch each looking at their own phone. A young boy is consumed with 
the next game of Fortnite
 on his mobile device. A girl scrolls through Instagram while eating at Olive Garden with her family. Is anyone noticing how addicted these kids are to their screens?
Not their parents.
Mom and Dad are quickly developing their own set of bad habits when it comes to smartphones.
"Distracted Parenting"
That's what Erika Christakis calls the quality of care most kids receive from their moms and dads because of the amount of time the adults spend on their smartphones. In a rather lengthy – but insightful – article for The Atlantic, Christakis outlines many of the negative implications brought into kids' lives by their tech-obsessed parents. For example, one study she cited highlighted the vocabulary disparity between young children whose parents intentionally talked back and forth with them at a young age compared to kids whose parents did not. Unsurprisingly, the kids with verbally interactive parents had twice the vocabulary as the kids whose parents did not. (Hey, you can't talk to your kids if you're always answering email.) On a more dangerous front, she pointed to studies that showed an increase in ER visits for children in particular regions as smartphone adoption rose in the area. (Evidently, busy thumbs on parents' part led to bleeding wounds on their kids' part.)
Of course, there's a wide gambit in between vocab and bodily harm. Distracted parents were found to more easily turn grumpy if their attention was stolen away from their phones. The more addicted parents were to their smartphones, the more likely they were to misread emotional clues…or simply miss them altogether! The phrase "continuous partial attention" certainly describes how many parents govern their homes and kids…even though it was coined years and years before the advent of smartphones.
In case you're tempted to think it's not as bad as Christakis makes out in her article, take it from a 2nd grade girl in Louisiana. When Jen Beason gave her class a writing assignment, one little girl wrote, "I don't like the phone because my [parents] are on their phone every day…. I hate my mom's phone and I wish she never had one." Another educator, Abbey Fauntleroy, found a similar sentiment among her students. "We had a class discussion about Facebook and every single one of the students said their parents spend more time on FB than they do talking to their child. It was very eye opening for me."
If you want to find out how that little 2nd grade girl – and her classmates – will be impacted by her parent's constant smartphone use, look no farther than the findings released by Psychology Today that claim these kinds of kids will grow up to be more negative and less resilient.
But at least we parents will be up-to-date on sports scores and celebrity gossip….
(Re)Focusing on What Matters
Fortunately, it doesn't have to be that way. With a simple increase in self-control, parents can resume the helm of leadership and influence in their kids' lives. It doesn't take much to make a huge difference. Here are a few ideas to help any parent start connecting with their kids right away.
Use smartphones to actually connect with your kids. One of the greatest ironies of this generation is they have the high tech tools to connect to a massive percentage of the population, and many of them are as isolated as Tom Hanks in Castaway. As parents, we can easily change that. Devise at least one way you can connect with your kids via their smartphone, and I'm not talking about the occasional text message. For instance, I play at least two games of PUBG (the "other" Fortnite) with our middle school son each afternoon. For the better part of an hour, my son shakes his head, calls me a noob, and then risks his character's life to save mine…because I drove the Humvee into the river again. The lack of hand-eye-coordination is nonetheless rewarded when my son says, "Thanks for playing with me, Dad. And don't worry, you'll get better." Little does he know I'm just trying to become a better dad.
Establish phone free times and/or phone free zones. One of the best ways to make sure your smartphone isn't a distraction from your role as a parent is to establish boundaries for your own use. You might pick one evening of the week that all smartphones go in a drawer. Or you might declare that the last hour before family bedtime is a phone free hour. At the very least, you should make sure your dinner meals are distraction free. If you think this sounds extreme, just remember, the geniuses that designed our smartphones (and more) have rules that limit use. If it works for them….
Model online behavior you want mimicked. Of course, there comes a time when you have to pick up your smartphone again and rejoin the rat race called life. But when you do, model the civility that you want to see in your kids. Don't be snarky. Don't be cruel. Don't be self-centered. The folks over at Impact 360 Institute – who are great, by the way – compiled a superb list of ways grown up Christians can set a better example for Gen Z on social media. It's worth the read…and the implementation.
Keep perspective in mind when it comes to balancing smartphone use and raising kids. Very little we do on a screen will make a difference in the next ten years. Almost everything we do in our kids' lives will make a difference in the next ten years, and perhaps the rest of their lives. That's worth putting our phones down for!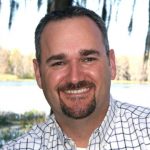 David R. Smith
David R. Smith is the author of several books including Christianity... It's Like This and speaks to parents and leaders across the U.S. David is a 15-year youth ministry veteran, now a senior pastor, who specializes in sharing the gospel, and equipping others do the same. David provides free resources to anyone who works with teenagers on his website, DavidRSmith.org David resides with his wife and son in Tampa, Florida.