Harry, Liam, Louis, Niall, and Zayn. No, that's not a law firm in Los Angeles; they're the names of the hottest boy band on the planet right now, One Direction. Their first album captured the hearts of millions of girls worldwide.
But with their second album hitting stores last week, some are wondering if they're changing direction.
Making Waves on This Side of the Pond
One Direction, or 1D as they're known, has a pretty cool history. Their website tells the story of how they washed out as individual artists on the UK's hit TV show, X Factor, but were given a chance at redemption when the show's hosts Simon Cowell and Nicole Scherzinger (from the Pussycat Dolls) suggested they form a group. They took the advice, and the much-needed second chance, but didn't win the group competition either. But they did do well enough that Simon Cowell saw dollar signs and welcomed them onto his own record label.
It turned out to be a good gamble for Cowell. One year later, in 2011, One Direction released their first studio album Up All Night, and within months, the teenagers were international sensations. Their second album Take Me Home landed on American shores earlier this month, and with it, the boys from Europe are (still) making huge waves in the US.
They also made history when their first album Up All Night (finally) debuted in the US at the top of the Billboard 200 chart. They were the first artists from the UK to do so.
They won three moon men at the 2012 MTV VMAs, including Best New Artist.
1D, whose band members' ages range from 18 to 20, is #2 on MTV's 21 Under 21 list, an annual inventory of the greatest youngsters in music today. (They were edged out by the cute import from Canada, Justin Bieber.)
When their second album Take Me Home was released in November of 2012, its popularity sparked the 2013 World Tour.
As of this writing, their newest song Little Things is ranked #4 on iTunes' Top Singles.
Did I say waves? I meant tsunamis.
Of course, there's always some damage that comes with tsunamis….
Still Clean?
The hallmark of 1D's first album was clear: squeaky clean lyrics set to catchy pop music. Here's an excerpt from their most popular song to date, What Makes You Beautiful, from their first album:

Baby you light up my world like nobody else,
The way that you flip your hair gets me overwhelmed,
But when you smile at the ground it ain't hard to tell,
You don't know, oh oh,
You don't know you're beautiful,
If only you saw what I can see,
You'll understand why I want you so desperately,
Right now I'm looking at you and I can't believe,
You don't know, oh oh,
You don't know you're beautiful, oh oh,
That's what makes you beautiful
Simple, but harmless, right? Now take a look at an excerpt from 
Live While We're Young,
 the first single from their second album:

Hey girl it's now or never, it's now or never
Don't overthink just let it go
And if we get together, yeah, get together
Don't let the pictures leave your phone
Yeah, we'll be doing what we do
Just pretending that we're cool, so tonight
Let's go crazy, crazy, crazy 'til we see the sun
I know we only met but let's pretend it's love
And never, never, never stop for anyone
Tonight let's get some and live while we're young
I'm not the only one who thinks One Direction's lyrics are becoming more mature. 
The Huffington Post
 compiled 
a solid (and long) list of the band's steamy efforts to "target an older audience."
Furthermore, off the stage, 
the band has been open about being "a little bit drunk,"
 and it's suspected that the barely legal 18-year-old Niall may already 
be partying a bit too much
.
I'm NOT saying that One Direction has sold their souls to the devil…mainly because I don't want my house stormed by throngs of middle school girls, including the ones in my church's youth ministry.But let's face it; this wouldn't be the first time artists have made conscious decisions to "grow up" with their later albums. I'm looking at you, Britney. And you, too, Miley.
SIDE NOTE: Justin Bieber might just be another example of "boy" star trying to prove his maturity now that he's hit 18. Just watch his music video (in the top 10 on iTunes) for Beauty and a Beat with Nicki Minaj. Is it explicit? Not by definition. But I'll leave it to you decide what he means by "I can make your body rock" in his dancing up behind Minaj. (Is it a wonder why our kids dance like this at school dances?)
Bottom line: just because One Direction is cute doesn't mean their music is (anymore). To stay on the safe side, you may need to have some conversations with the One Direction fans in your life.
The Right Direction
For the record, I hope that One Direction doesn't sell out to the overly-sexual culture and live-for-the-moment mindset that so many teens experience these days. But even if they do, there are several ways in which you can help your young teenagers make responsible decisions about their music choices.
Do your own research on the band members and their music. In addition to this article, click through a few online resources that offer insights on the band members, themselves. You'll discover several things, for instance, their infatuation with tattoos, and the fact that one of the guys is a Muslim. Beyond that, you can find the lyrics to every song on Google, as well as many music videos on YouTube. If you're going to talk with your teens about One Direction, take the time to learn about them and their music. It's the only way to have credibility in the conversation. And when it comes time to have the conversation….
Hinge it on good questions, not long lectures. Every time I write about music, I suggest that parents and youth workers ask teenagers questions instead of making assertions. Yes, there's certainly a time for asserting our thoughts and preferences, but why not start with really good questions? Your questions just might lead your teenagers to the same conclusions you've drawn. Here are a few Qs to get you going:

What is (fill-in-the-blank) song really about?
What's good about this song? What's not so good about it?
Are there subtle messages embedded in the lyrics? If so, what are they?
How does the band's lifestyle on and off the stage affect your opinion of them?
How does listening to their music impact your relationship with God?
You don't have to wade through all these questions and conversations alone. The Source for Youth Ministry has already produced a few tools to help youth workers and parents talk about the music of One Direction. You can check out this one that centers on inner beauty or this one that talks about how to live while we're young.
We hope these resources will help you keep your kids heading in the right direction when it comes to One Direction.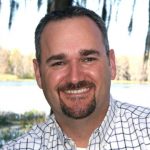 David R. Smith
David R. Smith is the author of several books including Christianity... It's Like This and speaks to parents and leaders across the U.S. David is a 15-year youth ministry veteran, now a senior pastor, who specializes in sharing the gospel, and equipping others do the same. David provides free resources to anyone who works with teenagers on his website, DavidRSmith.org David resides with his wife and son in Tampa, Florida.