It's all too common to see teenagers using MySpace and Facebook to share racy pics of themselves. Lately, teenagers are using a new tool for taking sexy photos of themselves to share with friends…and the rest of the world. Their cell phones.
Bloody Sunday

I'll never forget Sunday, February 15, 2004, when one of the guys in my youth ministry took an "upskirt" photo of the teenage girl sitting beside him during worship…yes, worship. He immediately sent it to two of his buddies, who sent it to their friends, who sent it to… you get the picture (no pun intended).
Within a few days, evidence of his "photography" caught the attention of a conscientious adult leader who shared the news with me. What followed was a lot of headache and heartache as all the families, law enforcement officers, and the senior pastor got involved. The whole event, which spanned a couple of months, left me wanting to confiscate every cell phone brought to our youth ministry, only to be given back after graduation from high school.
Unfortunately, it appears as though my teen "photographer" isn't the only one playing this game.
Racy Wallpaper
Teenagers love decorating their wallpaper (cell phone screen) with pictures they've taken on their camera phones. Recently, the National Campaign to Prevent Teen and Unplanned Pregnancy conducted a study on exactly what kind of pictures (and messages) teens have stored on their cell phones. Here are a few of their disappointing findings:
20% of teenagers say they've sent (or posted) naked or semi-naked photos or videos of themselves, mostly to be "fun or flirtatious," (33% of 20-26 year olds have done the same)
33% of teenage boys say they've seen nude or semi-nude images sent to someone else (about 25% of teenage girls have done the same)
48% of teens have received sexually suggestive text messages (64% of young adults also have)
In spite of these risqué behaviors, most of those surveyed (73%) said they knew sending sexually suggestive content "can have serious negative consequences." Several teenagers already know this to be true; just ask these 15 year old cheerleaders who are facing child pornography charges for snapping nude pics of themselves and sending them to high school friends.
Why Cell Phones?
In a word: privacy.
Nielsen Mobile estimates that 80% of all American teens use a cell phone, most of them on a daily basis. We've known for some time that teenagers prefer text messaging to actual phone calls on their cell phones because of the privacy text messaging affords them. OTX reports that text messaging is the feature used most often on teens' cell phones. Among 13-17 year olds, the average number of phone calls on teens' cell phones was 231 per month while the average number of text messages was 1,742 per month.
So, making the leap from sending racy messages to sending racy pics seems to follow a natural progression.
According to Homeword.com's Jim Burns, in an interview with The Source for Youth Ministry, "By the year 2011 cell phones will be the greatest provider of internet pornography. In fact, by 2011, the average kid will be 11 years old who sees pornography, even accidentally. Kids view pornography; it's the death of innocence."
His prediction sounds right on the money. Knowledge Networks reports that teens are four times more likely than adults to watch TV or video on their phones.
Leaving a Wireless Footprint
We all know that most sources of media can be filled with racy material… material that can now be accessed by cell phones owned by teens. How can parents and youth workers engage themselves in teenagers' use of their cell phones?
Teach teenagers about sexual purity's all-encompassing boundary. So many teenagers want to reduce sexual purity to mean "not having actual sex." They have no problem justifying oral sex, online pornography, and nude cell phone pics inside the confines of sexual purity (as adults we model this). Sexual purity encompasses many aspects of teens' lives, including their cell phone use. We must teach them that porn is porn, regardless of the source, and sexual impurity is a sin in any form.
Remind teens of the consequences associated with irresponsible cell phone use. I'm not talking about a big monthly bill, here; some teenagers have been arrested for possession of child pornography and face being labeled a sex offender even at a young age. There are consequences for all of our actions, even our mobile/wireless ones.
With all the good that teenagers could be doing with their cell phones, it's quite a shame this trend developing. TheSource4YM.com has several ways youth ministries can use teens' cell phones in fun and safe ways. Here's a cool game to play, and here's an opener to jumpstart a spiritual conversation. We hope you can use these resources to initiate teaching moments that reveal God's desire for us to serve Him with all that we are, and have, including our cell phones.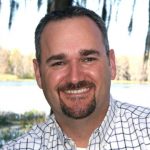 David R. Smith
David R. Smith is the author of several books including Christianity... It's Like This and speaks to parents and leaders across the U.S. David is a 15-year youth ministry veteran, now a senior pastor, who specializes in sharing the gospel, and equipping others do the same. David provides free resources to anyone who works with teenagers on his website, DavidRSmith.org David resides with his wife and son in Tampa, Florida.