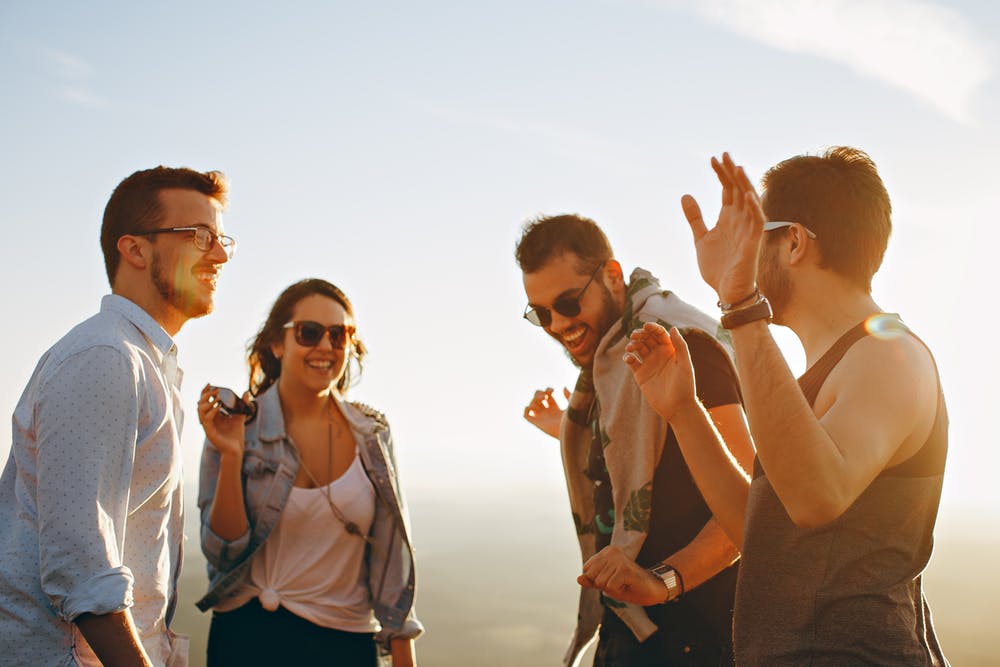 Today's Music Shows Us What We Miss the Most
David R Smith
Theaters sit empty. Restaurants are closed. Theme parks have been reduced to vacant parking lots. Almost every form of entertainment in our nation has been halted due to the Coronavirus.
Yet, today's music is somewhat exempt, and it seems to contain a common theme….
True, concerts have come to a screeching halt due to the current pandemic, but even though there are no festivals, today's musicians are still able to hit the studio and release music that can be enjoyed in the privacy of a pair of earbuds. And quite a bit of that current music seems to share a similar motif: the desire to get out and dance.
For example, Toosie Slide, Drake's song holding the #2 position on Billboard's Hot 100 Chart right now, gives listeners these dance instructions:
Got a dance, but it's really on some street sh*t
I'ma show you how to get it
It go, right foot up, left foot slide
Left foot up, right foot slide
Basically, I'm saying either way, we 'bout to slide, ayy
Can't let this one slide, ayy
The song's official music video shows the hip hop artist dancing through an empty house with his face covered while the city outside sits completely quiet. Without a doubt, this song will inspire millions to release their own versions of the dance through TikTok.
But Drake isn't the only one reminiscing about the club scene. In her latest tune, Don't Start Now, Dua Lipa warns her ex that if he doesn't want to see her having a good time he better not show up at the club.
Did a full 180, crazy
Thinking 'bout the way I was
Did the heartbreak change me? Maybe
But look at where I ended up
I'm all good already
So moved on, it's scary
I'm not where you left me at all, so
If you don't wanna see me dancing with somebody
If you wanna believe that anything could stop me
Don't show up, don't come out
Consistent with the song's message, the music video shows the singer on a very crowded dance floor surrounded by people who are…well…umm…not practicing any semblance of "social distancing."
Even the #1 song of the week, Blinding Lights by The Weeknd, echoes a few similarities. Granted, the song may be about a breakup in the singer's life, but he confesses to feeling alone ("I'm drowning in the night") in a city that's shutdown ("I look around and Sin City's cold and empty"). The song also purposefully mirrors the sound of an 80s dance track and the music video reveals what length the singer will go to in order to be back in the club: dancing in the intersections of streets, dancing on rooftops, and even trying to get into a club to see a girl…though it costs him a beating at the hands of the bouncers.
What does all this mean and what might we do about it?
For starters, it reveals our nation's love of music (with an emphasis on our young people's infatuation with it). Nielsen estimates that Millennials listen to about 40 hours of music each week on 3-4 different devices at their disposal. That's a full-time job's worth of music! But it also speaks to our desire to be with others. Right now, millions of Americans just want to do something, preferably with friends and loved ones.
We can leverage both of these desires within our families to make the most of this time. Here are two quick and fun ideas.
Share music. If your home is like most others, there are a wide range of musical preferences represented within your various family members. One likes Country and another likes Rock. Maybe somebody likes Opera or Jazz? Take some time each week to give every family member the opportunity to play their favorite song…and then give them an opportunity to talk about why they like that song/genre so much. Not only will your kids relish the chance to play their music for you, but you'll also get the chance to hear what they are listening to each day!
Dance together. Yep, push the couches toward the wall and turn your living room into a dance hall! Do it up right: get some food, make a playlist, and decorate accordingly. Your family will have a blast with one another. If you're brave enough, film the occasion and post the videos to your social media accounts. It'll make great entertainment for your friends…and memories for you to laugh at for years to come. (Heck, what you do with music right now might even make you famous – like this couple!)
The bottom line is simple: kids like music and want to be surrounded by the people they care about. Take advantage of those wholesome desires to positively impact your family!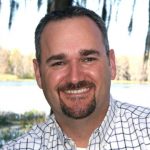 David R. Smith
David R. Smith is the author of several books including Christianity... It's Like This and speaks to parents and leaders across the U.S. David is a 15-year youth ministry veteran, now a senior pastor, who specializes in sharing the gospel, and equipping others do the same. David provides free resources to anyone who works with teenagers on his website, DavidRSmith.org David resides with his wife and son in Tampa, Florida.