A
When musicians break up with bands, it's usually the beginning of the end for their careers. But one of today's top acts is comprised exclusively of members who left other groups. Together, they've created a sound that's capturing lots of attention…and accolades.
The band is fun. and here's why they're having a lot of it.
Resurrection in Rock
fun. – with a lowercase "f" and period – is a rock group with an interesting history that weaves through a series of failures in other bands. Nate Ruess (formerly of The Format), Andrew Dost (formerly of Anathallo), and Jack Antonoff (formerly of Steel Train) each got knocked down earlier in life, but they didn't stay down. The three quickly reformed as fun. and have launched two fairly successful albums (Aim and Ignite and Some Nights) proving there is life after death in music land.
Since resurrecting, they've produced a #1 hit, We Are Young, and their latest tune, Some Nights, is sitting in the #3 spot on Billboard's Hot 100. Their music has been played on contemporary radio stations across the country and has been featured in various TV shows (think Glee), as well. Film studios have used their songs in movies and major companies have even used their tunes in commercial spots. The trio's conquest of pop culture became complete after accruing several top award nominations and magazine covers.
In other words, your teenagers know who they are. 
Stylistically, their songs make vocals a centerpiece. Both of their hits feature powerful and unmasked voices (with We Are Young actually tapping into the talents of an additional vocalist, Janelle Monáe). Furthermore, their music often tells a story to connect with the audience, whether it's about loss, fear, or a lack of self-control.
Here's a brief look at the stories they've told so far, and a few tips on how to gauge whether or not they should be a part of your teenagers' playlist.
We Are Young (featuring Janelle Monáe)
We Are Young reached the #1 position on Billboard's Hot 100 in the spring of 2012…and stayed there for six straight weeks! The song seems to focus on the recklessness of youth and the bliss that accompanies it. However, as we all know, recklessness and irresponsibility isn't without its consequences.
The song's entire set of lyrics can be viewed online, but take a look at how it starts:

Give me a second
I, I need to get my story straight
My friends are in the bathroom
Getting higher than the Empire State
My lover she's waiting for me
Just across the bar
My seats been taken by some sunglasses
Asking 'bout a scar
And I know I gave it to you months ago
I know you're trying to forget
But between the drinks and subtle things
The holes in my apologies
You know I'm trying hard to take it back
So if by the time the bar closes
And you feel like falling down
I'll carry you home
Tonight we are young
So let's set the world on fire
We can burn brighter than the sun
Given that 
the music video
 is set in a bar atmosphere, and lead singer Ruess opens with the need to get his story straight, it's not difficult to see where this is headed. While 
some think the song may be about sex or even rape
, it probably boils down to the singer's desire to excuse his bad behavior – 
for instance, getting high, giving a scar, telling lies, etc.
 – as the result of acting young for one night.
That's certainly a message that lots of young people can connect with, but blaming bad behavior on youthfulness doesn't get anybody off the hook…even if it did get fun. to the top of the charts.
Some Nights
As of this writing, Some Nights is sitting in the #3 slot on Billboard's Hot 100, its highest position since the song was released several months ago. However, it has reached the #1 slot in other countries, and is also clinging to the #4 spot on iTunes' Top Singles. The success of the OFFICIALmusic video for this song – which has been viewed almost 27 million times on YouTube – has been so great, it's actually spawned several remakes, with a couple of them being really cool, like this one and this a cappella version.
In recent weeks, several people have asked me what this song is about; I always respond by saying, "The despair and turmoil of war." At least one writer for MTV agrees, claiming the song is about the casualties and tragedies of war. This conclusion isn't hard to find: the video is set during the American Civil War with Ruess playing the role of a Union soldier who's in love with the daughter of a Confederate soldier…whom he ultimately kills on the battlefield.
But take a look at the lyrics to see if the song has a "slightly" more contemporary meaning than a re-telling of the War Between the States:

But I still wake up, I still see your ghost
Oh Lord, I'm still not sure what I stand for, oh
What do I stand for? What do I stand for?
Most nights, I don't know…
How many young people can relate to this anguishing confusion of not knowing what they stand for today? I have to agree with Jonathan McKee in his analysis of the song in 
his post on DougFields.com
, as ambiguous as the lyrics are, "the message of 'emptiness' seems to penetrate through most interpretations." Then, a little later in the song:

Ten years of this, I'm not sure if anybody understands
This one is not for the folks at home; Sorry to leave, mom, I had to go
Who the f**k wants to die alone all dried up in the desert sun?
It's interesting to note that the Iraq War – which was fought in the "desert sun" – was an unpopular war from the very start. But so was the Afghanistan War, which has now been waging for "ten years," making it the longest war in our nation's history. With politicians on both sides now calling for an end to the increasingly unpopular conflicts, Ruess wonders if "anybody understands."
The rest of the song's lyrics do not contain any more F-bombs, but they're still packed with raw emotion. In fact, the song gives youth leaders and parents a great way to help kids answer two questions about their lives, so we developed a MUSIC DISCUSSION based on this song.
Filtering fun.
With a history that includes the creation of engaging music that's reached the top of the charts, and even more catchy music that's yet to be released, parents and youth workers should probably take fun. seriously. Nobody knows how far this band will go, or what direction their music will take, so I'd suggest a strategy that capitalizes on their knowledge of youth culture while also filtering their message.
There is certainly value in understanding fun.'s music, so take to the time to do so. At the very least, this will help you avoid anything that's toxic. Further, it gives you insights on today's kids. We Are Young is crammed with references young people identify with, so much so, we actually developed a MUSIC DISCUSSION for the song that you can use with your teens.
But don't forget to filter their message at the same time. Just because you can use it to teach doesn't mean it's good. Analyze their lyrics and videos (as they're released) and then ask your teenagers questions about the overall message of the songs. But don't limit your filtering to just the band's music! We live in a day where celebrity is currency; you may want to study the individual band members, too, because they might take stances you disagree with socially or morally. Some of their personal beliefs probably filter into their music (take a look at the lyrics to their song, One Foot, for a glimpse on their view of God and the church.)
In general, fun. teeters on the edge. Yes, they've got a terrific understanding of today's kids that we can translate into powerful conversations with teenagers. But they also contain elements that may mislead kids if left unchecked. Just because the band's name is fun. doesn't mean dealing with the ramifications of their music will be.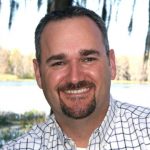 David R. Smith
David R. Smith is the author of several books including Christianity... It's Like This and speaks to parents and leaders across the U.S. David is a 15-year youth ministry veteran, now a senior pastor, who specializes in sharing the gospel, and equipping others do the same. David provides free resources to anyone who works with teenagers on his website, DavidRSmith.org David resides with his wife and son in Tampa, Florida.