Those who know me know eating is my spiritual gift. I'm especially partial to great wings and pizza, a big burger with all the fixings, and of course, perfectly smoked BBQ. My son likes all those delicatessens as well, and we routinely enjoy them together.
Turns out, according to research, I've been eating my way to a better family for years.
The Importance of Family Meals
The research has been around for a long time: families that don't share meals together end up sharing lots of problems instead. Columbia University reported that families who ate just two meals (or less) together per week compared to families who share five meals (or more) together were:
more than twice as likely to have tried cigarettes
one-and-a-half times likelier to have tried alcohol
twice as likely to have tried marijuana
more than twice as likely to say future drug use is very or somewhat likely
That particular report was released in 2006, but similar findings have been confirmed ever since then, most recently in the spring of 2013 when Dr. Frank Elgar of McGill University examined the relationship between frequency of family dinners and overall aspects of kids' mental health. He found that "meal times are a measurable signature of social exchanges in the home that benefit adolescents' well-being."
Studying 26,000 kids between the ages of 11 and 15, researchers discovered positive outcomes of shared family meals, regardless of the kids' gender or age, or the family's economic bracket. The findings led them to believe that mealtimes are tremendous opportunities for interaction; shared meals give parents a chance to "model and educate on a variety of life skills" and kids the opportunity to "express concerns and feel valued."
Think about that for a moment! These kinds of meals let parents be heard…right along with the kids.
Meaningful connections can happen over mac n cheese or meatloaf. The menu isn't what matters most; it's that families eat and share together. For thousands of years, eating together has been one of the predominant ways people grow in relationship with one another.
Want proof? Just look at Jesus' eating habits.
When Jesus wanted to connect with someone, He often chose to do it over a meal. Just a quick glance at the Gospels reveals that Jesus spent a whole lot of time at the table. He shared a meal with:
Matthew (Matthew 9)
A group of at least 5,000 (Matthew 14) and another group of at least 4,000 (Matthew 15)
Simon the Leper (Matthew 26)
Simon Peter (Luke 4)
a Pharisee (Luke 7)
Zacchaeus (Luke 19)
The Disciples before His death (Luke 22)
The Disciples after His resurrection (Luke 24)
More important than sharing a meal, Jesus shared Himself. You and I need to do the same.
Making the Most of Mealtimes
There are plenty of reasons for eating together, but if your family life is the typical American one, it's probably filled with baseball practices, ballet classes, overtime, and hyper-texting teens who don't want to put down their phone long enough to pick up their fork. If that's the case, you might need a few easy and practical ways to start changing your mealtime habits.
Plan some great questions for your mealtime. While you're preparing the pasta, spend a few moments preparing some interactive questions that will get your family talking with one another. The questions can range from funny to serious; just make sure they're interesting enough to kick-start a conversation. Here are a few ideas:
If you were an alien and were going to abduct one person, who would it be?
What's one decision you made today that you wish you could go back and change?
Hulk versus Yoda. Who wins?
If you were stranded on a deserted island for one month, which family member would you want with you the most?
Try new recipes and then critique them. Not only does this change up your diet and give your family a few new entrees to enjoy, but it probably means you'll end up spending even more time together searching for recipes. Sneaky, sneaky, huh? (By the way, this is how my family discovered the beauty and wonder that is an Atomic Buffalo Turd. God be praised!)Furthermore, you can also let different family members pick the meals (and even prepare them if you're brave enough and they're qualified enough). This might even allow for a friendly competition between parents and kids to see who can pull off the best meal. If you opt for that challenge, make sure to put dessert on the line….
Study God's Word. Recently, I was leading one of my parenting seminars at a friend's church in New Jersey, and I had the opportunity to eat dinner at the home of a married couple who were also volunteers in the youth ministry. There must have been 10 people around the table, counting the couple, their kids, miscellaneous boyfriends/girlfriends, and myself. Towards the end of the meal, the father instructed one of his daughters to grab a Bible, turn to a certain passage, and read a portion of Scripture. After she'd read the passage, the mother and father asked a few questions about its meaning and application. It got everybody thinking…and talking. This is a "no-brainer" for Christian families; you can let your kids pick their favorite passages to read and discuss, or you can do a verse-by-verse study, or you can even use some of our free resources and curriculum like these OPENERS or these OBJECT LESSONS. Might as well feed the spirit while feeding the body….
These ideas should be enough to get you started. If you've got a few great ways of maximizing your mealtimes, share them in the COMMENTS section below.
I gotta run. It's time to eat some BBQ…I mean…make my family stronger.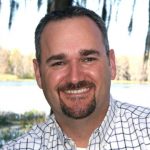 David R. Smith
David R. Smith is the author of several books including Christianity... It's Like This and speaks to parents and leaders across the U.S. David is a 15-year youth ministry veteran, now a senior pastor, who specializes in sharing the gospel, and equipping others do the same. David provides free resources to anyone who works with teenagers on his website, DavidRSmith.org David resides with his wife and son in Tampa, Florida.