Fresh off her first worldwide hit and currently featured on three songs inside Billboard's Top Ten (five if you look at the top twenty), she's rap's hottest name. Not limited to just music, she's got 17 million followers on Instagram. But just who is Cardi B?
Here's what you need to know about the stripper-turned-singer that's entertaining and influencing millions of kids.
Beginning in the Bronx…
Though she goes by the stage name Cardi B, she was named Belcalis Almanzar when born in 1992 in the Bronx. The child of Caribbean parents tried her best in the difficult environment, but her adolescent years were plagued with turmoil. She claims to have been a member of the Bloods, a gang as famous as they are murderous, and after being fired from a job at a local grocery store she turned to stripping at the age of 19 to make a living. (She actually credits stripping with saving her life, rescuing her from an existence of poverty and domestic abuse.)
As early as 2013, she began to make a name for herself through comical and sexy Instagram videos. By November of 2015, she'd broken into the music scene with her first duet (Boom Boom) and followed that up with her first appearance in a music video one month later (Cheap Ass Weave). In March of 2016, she dropped her first solo work entitled Gangsta B**ch Music, Volume 1 which would be followed by Gangsta B**ch Music, Volume 2 early the next year. But international notoriety had to wait until Bodak Yellow, her first solo hit, was released in the summer of 2017. (We wrote about that little diddy in our annual recap of 2017's biggest hits.)
Like so many other female celebrities of our day, Cardi B leveraged her sexuality to achieve stardom. But her past is never far from her present. For example, just a couple days before Christmas of 2017, on the same day her most recent single was released, a nude video of her "smiling, laughing, twerking and bending over for the camera" surfaced online. Soon thereafter, another video was released – this time by her and her fiancé – simulating sex (for more insight into Cardi B's DGAF philosophy on life and relationships, you can read this rather lengthy interview—WARNING: very profane).
Profiting Off Promiscuity
Cardi B's lyrics are often laced with explicit and graphic lines. One of the themes she constantly puts at the forefront of her music is overt sexuality. If you want proof of that, just check out the three songs she's featured on in this week's Hot 100 Chart from Billboard.
Finesse, by Bruno Mars, is currently ranked #4 on the chart. Cardi B actually opens the song and music video by rapping about her favorite subject: her rise to fame. Among her lines are these two jewels, which are actually rather PG, for Cardi:

It's my big Bronx boogie, got all them girls shook (shook)
My big, fat ass got all them boys hooked (hooked)
No Limit
, by G-Eazy, is currently in the #7 spot and features A$AP Rocky, French Montana, Juicy J, Belly, and of course, Cardi B. (Yeah, there are more artists on this song than drug charges on Lil Wayne's rap sheet.) 
No Limit
 lives up to its title; probably the most vile song I've ever written about so I won't link the lyrics or music video. We will let you research them yourself. But Cardi B's contribution to this song is simply…
F**k him then I get some money
F**k him then I get some money
F**k him then I get some money
F**k him then I get some money
Finally, in the #10 slot on Billboard's Hot 100 is 
MotorSport
 by Migos featuring Cardi B and Nicki Minaj. (Bear in mind that Cardi B's fiancé, rapper Offset, is a member of the trio known as Migos.) Once again, Cardi B highlights her brazen promiscuity:

Ride the d**k like a BMX
No nigga wanna be my ex (no)
I love when he go on tour
'Cause he c*ms more, when I see him less
You'll find similar content in her other two songs in the top 20, 
Bartier Cardi
, and 
Bodak Yellow
.
Those kinds of lyrics make many adults cringe, but when she mixes in her "Christian" views on life, one has to wonder what confusing effect they have on young listeners. For example, in this video interview, Cardi explains her, umm, "interesting" views on God, faith, and life. In the first three minutes, we find gems such as, "He [God] just be droppin' sh*t in my head" and "I used to ask God, like 'Yo, please, like, help me. Like, help me.' And the strip club really helped me. I could say that it saved me…and God put that in my way."
Cutting Out Cardi B
Cardi B, who takes her stage name from the adult beverage known as Bacardi, is an A-list celebrity, and will likely be one for the foreseeable future. The kids in our youth ministries – and the kids in our homes – are familiar with her music and may even consider themselves fans. After all, as the Complex magazine article linked above notes, "…alongside her no-nonsense hilarity is an underlying message of inspiration to young girls—she lets them know it's OK to be themselves and to be happy with who they are."
So, what can parents and youth workers do to help our kids make healthy and informed choices when artists like Cardi B are "an inspiration" to young girls?
Know the message in the music. For years, we've harped the importance of doing a Google search for a song's lyrics and a YouTube search for any accompanying music video it might have. It takes less than five minutes of your time to find out what sort of message an artist has embedded in their music. The more popular a song is, the easier it is to research. In fact, songs that are in the Top Ten on Billboard's charts often have multiple articles written about them that delve into meaning, interpretation, and more. Before your kids put it on their Spotify list, do your homework. After all, America listened to music an average of over 4-and-a-half hours per day in 2017 (47 minutes per day more than they did the year prior).
Know the artist behind the music. In our connected, social-media driven world, the artist is every bit as important as their music. In Cardi B's case, her Instagram account is wildly popular and she can be as "unfiltered" as she wants on it. She's expanding her portfolio by doing commercials for clothing lines. She's been on reality TV shows such as VH1's Love and Hip Hop, and will likely do even more in the future. Cardi B is not just a singer on some tour. She's a cultural force willing to weigh in on politics, faith, and anything else that will help her make "money moves."
Don't be afraid to cut Cardi B from your family's playlist. Aside from the obvious contradictions her music has with Christian values, her overall message and influence isn't a healthy one regardless of faith. Just make sure you have those discussions – not lectures – with your kids after doing your homework. Framed the right way, and using well thought out questions, will help lead your kids to the right conclusions about Cardi B and other producing the same kind of content.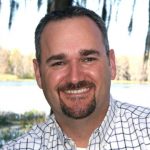 David R. Smith
David R. Smith is the author of several books including Christianity... It's Like This and speaks to parents and leaders across the U.S. David is a 15-year youth ministry veteran, now a senior pastor, who specializes in sharing the gospel, and equipping others do the same. David provides free resources to anyone who works with teenagers on his website, DavidRSmith.org David resides with his wife and son in Tampa, Florida.