Brace yourself for another round of Tequila…Tila Tequila, that is! The self-proclaimed bisexual Penthouse-model-turned-reality-TV-show-hostess wants another "Shot at Love" on MTV. Let the debauchery begin… again.
If you don't know who Tila Tequila is, it might be because you're not one of her 2.6 million (and growing) MySpace friends, or you haven't perused a Penthouse magazine lately or seen Fuse TV's "Pants-Off Dance-Off." But ask any one of the more than 6 million young Americans who watched the season finale of "A Shot at Love with Tila Tequila," and they will tell you she is "the baddest b*%#h on the block." (I quote.)
Today's kids know who Tila is.
So, what was this show about? Picture a reality show that is a combination of MTV's The Real World, with a dash of Springer, and a sprinkle of late night Cinemax. The preview alone (aired several times during one of this year's most popular cable TV events, The MTV VMA's) flirted with an R-rating.
On the show, Thien Thanh Thi Nguyen (better known as "Tila") got the chance to live with, and date, 16 straight guys and 16 lesbian girls, to "find love" with one of them. Entertaining 30 strangers plus a film production crew in your house and indulging in lots of alcohol, profanity, and fornication was MTV's prescription for helping Tila "find love."
Evidently, Bobby Banhart, "the 25-year-old male film student selected by Tequila on her popular MTV reality dating show is no longer — or maybe never was — dating the 26-year-old bisexual Internet celebrity," reports The AP. For whatever reason, it just didn't work out for them, so casting for season 2 is already underway.
Call me cynical, but I don't think MTV is offering Tila another "Shot at Love" because they empathize with her broken heart. Episodes such as "May the Best Sex Win," "Under the Covers," and "The Cat Fight," to name a few, captivated millions of viewers. As a matter of fact, with over 6 million total viewers each week, the 10-episode series was MTV's most watched telecast among viewers since November 2002 (remember "The Osbournes"?).
So, what will Season 2 have in store for viewers? On New Year's Eve, Tequila said, "This time I wanna find love for real." The ultimate battle of the sexes reality dating show will probably have many of the same elements as the first, plus the usual step-it-up-a-notch theatrics that MTV is known for. Take note; one of those might be a proliferation of Tila's philosophy on love.
In an online exchange between her and conservative Christians, she wrote, "The church should understand that they have a higher responsibility to teach the youth about unconditional love, and not why being gay is a bad thing." She promises to pick up any slack the church leaves in this regard. "Now that I've endured all of that pain, maybe God put me on this path so that I would be able to share with everyone else who may be going through the same things."
Hmmmmmm.
Am I being too bold to say, the last thing your teenagers need is Professor Tila's philosophical coaching? But the ratings suggest that many of our kids will tune in again. If you didn't see an episode of "A Shot at Love," you can check out YouTube for snippets of the show. That'll be enough for you to see what the show is really about.
Let's hope she finds true love this time around! Then she can quietly disappear to wherever The Osbournes are, forever.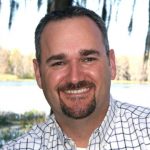 David R. Smith
David R. Smith is the author of several books including Christianity... It's Like This and speaks to parents and leaders across the U.S. David is a 15-year youth ministry veteran, now a senior pastor, who specializes in sharing the gospel, and equipping others do the same. David provides free resources to anyone who works with teenagers on his website, DavidRSmith.org David resides with his wife and son in Tampa, Florida.