Parents with kids understand the dilemma smartphones bring. On one hand, getting kids a mobile device makes family life more convenient, but on the other hand, the same devices can introduce unwanted risks into kids' lives.
So, what should you say when your kids ask for one?
The Connected Generation
According to the Pew Research Center, a whopping 88% of teens have a cell phone of some sort (with 73% owning a smartphone). But it's not just full-fledged teens that are carrying phones in their pockets. The National Consumers League reports that kids ages 10 to 11 are in the "sweet spot" for receiving their first mobile phone. One study by Child Guide Magazine even found that many kids as young as six were getting their tiny hands on their first cell phone.
Most experts agree that parents shouldn't give their kids smartphones until age 12 or 13. Last month Jonathan McKee wrote an eye-opening post about this research, including what The Children Online Privacy Protection Act (COPPA) says on the matter.
So, what should caring adults do when their kids ask for a cell phone? If your kids are 12 or older, then it's not an unreasonable request. Here are several reflective and thought-provoking ideas to help you determine what's best for your family.
Ask yourself honest questions about your cell phone use. Since kids tend to mirror their parents' habits, hopefully, you've led your kids by a great example when it comes to cell phone use. Your kids haven't seen you texting behind the wheel, have they? Your cell phone hasn't been sitting on the dinner table during meals, has it? Your cell phone use hasn't interrupted face-to-face exchanges with others – especially family – has it? It's important to continually address your own habits in light of the fact that experts across the pond claim that one-third of kids starting primary school in the UK will do so lacking basic social skills that stem directly from their parents' obsession with smartphones.
Ask your kids questions about their intended cell phone use. CNN's health division has created a list of questions to help you determine if your kid is ready for a cell phone. They include great queries such as Why do you want one? Do you understand rules associated with use? Where can you NOT use your phone? and more. I'd suggest adding a few additional questions to their list, for example:

What are some of the ways your peers get in trouble with their cell phones?
How do you plan on avoiding those same dangers?
As your parent, can I see who and what you're texting? If not, why not?
Who's going to pay for the phone and monthly contract?
What behaviors warrant confiscation of the phone?
Of course, you'll want to augment the list to fit your family's particular situation. Just make sure you have the discussion openly and honestly before you purchase your kid a smartphone.
Observe how well (or poorly) your kids have modeled personal responsibility. In short, you want to look at how well they've handled themselves in certain situations. If your kid has struggled with caving to peer pressure, that should be addressed before they have an Internet-capable smartphone in their pants pocket. If they've been glued to screens playing games or watching online videos – while neglecting studies or chores – that problem may only get worse with a smartphone. If your kid hasn't quite proven him/herself, it may not be a bad idea to give them a timeframe to work on self-discipline. (This isn't a foreign idea to kids. After all, they have to display knowledge to advance to the next grade, and have to prove certain skills to get a driver's license.) Asking them to "up their game" to earn a smartphone will probably be beneficial for them in the long run.
Whatever you do, don't stop the conversations or the checkups after your kid finally gets a cell phone. There are just as many responsibilities that come with owning a smartphone as there are in deciding to buy one. (Jonathan McKee's brand new book 52 Ways to Connect With Your Smartphone Obsessed Kid gives extremely helpful practical tools to make sure the relationship between you and your smartphone-wielding kid stays strong.)
Answering the question, "Can I have a phone?" has never been more important. Do everything you can to make sure you get the answer right.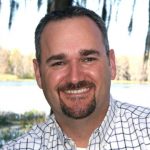 David R. Smith
David R. Smith is the author of several books including Christianity... It's Like This and speaks to parents and leaders across the U.S. David is a 15-year youth ministry veteran, now a senior pastor, who specializes in sharing the gospel, and equipping others do the same. David provides free resources to anyone who works with teenagers on his website, DavidRSmith.org David resides with his wife and son in Tampa, Florida.