No, they're not audio files from a porn video. Nor are they old clips from interviews with Donald Trump. They're just a couple of examples of what passes for music these days.
Fair warning: When you read these lyrics you may need Clorox wipes and rubbing alcohol for your mind.
Without a doubt, Billboard's Top 10 is "the list" every musical artist wants to be on. Musicians who earn a spot on this list usually go on to be household names…on every inhabited continent. But just because a song has worldwide appeal doesn't mean it's necessarily positive, healthy, or responsible. Sadly, this week's Top 10 has several songs representing some staggering lows. I'm going to unveil two.
Here's a quick discussion of both of them…and a few tips for steering your teenagers around them (and other songs like them).
Broccoli by D.R.A.M. (featuring Lil Yachty)
When you're a rapper and your real name is Shelley Smith, you reinvent your identity. Nowadays, Smith goes by D.R.A.M. which stands for Does. Real. Ass. Music. (I'm not kidding. That's his stage name.) Though D.R.A.M. has had limited success in the past, his recent collaboration with Lil Yachty, another artist with the non-rapper-sounding-name of Miles McCollum, has raced to the #6 position on Billboard's Hot 100 this week.
The song is titled Broccoli, which is slang for marijuana. But getting high is only half of D.R.A.M's intention. He wants to get something else, too. Here's what he repeats throughout the song:

In the middle of the party b**ch get off me
In the cut I'm rolling up my broccoli
Ya I know your baby mama fond of me
All she want to do is smoke that broccoli
Whispered in my ear she trying to leave with me
(She wanna f**k)
Said that I can get that p**sy easily
(I'm gonna f**k)
Said I can hit that sh*t so greasily
I'm a dirty dog I did it sleazily

Umm, that's a lot of asterisks.
Aside from the vulgarity, the music video objectifies women so profoundly that it hardly ever shows a woman's face, opting to focus exclusively on their twerking booties instead. Further, the online video, which has been viewed more than 55 million times on YouTube, shows D.R.A.M. repeatedly spanking the same girls as they bend over.
Broccoli is so coarse, so vulgar, and so demeaning toward women that it prompted bloggers to draw comparisons between what our hypocritical nation is upset about what national leaders to say versus what we allow musical artists to say.
Look, Broccoli's message is completely out of bounds (in lyric and imagery). But at least it's clear about its message. The same can't be said about the next song….
Side to Side by Ariana Grande (featuring Nicki Minaj)
Anyone who watched the 2016 Video Music Awards on MTV – which weren't that many, evidently – got a sneak peak of this song's launch. Coming off of Ariana Grande's Dangerous Woman album, Side to Side is the result of her partnership with songstress (and seductress) Nicki Minaj.
Just a few years ago, Grande was known for her portrayal of "Cat," a harmless (and mindless) girl on Nickelodeon's beloved Victorious. Grande soon leveraged the show's popularity into a singing career which allowed her to become an international icon. However, the message in Side to Side is anything but kid-friendly…even if a bit of deciphering has to be done.
The reggae-pop chorus repeats the following lines in rhythmic fashion:

I've been there all night
I've been there all day
And boy, got me walkin' side to side (side to side)
I've been there all night (Been there all night, baby)
I've been there all day (Been there all day, baby)
Boy, got me walkin' side to side (side to side)
Where have Ariana and Nicki been all day (and night)? And why are they walking funny? The music video, which has been viewed more than 230 million times on YouTube, leads us to believe the girls' soreness has something to do with long hours spent riding exercise bikes at the gym.
But clarity is granted once Minaj starts rapping.


This the new style with the fresh type of flow
Wrist icicle, ride d**k bicycle
Come true yo, get you this type of blow
If you wanna Minaj I got a tricycle
All these b**ches, flows is my mini-me
Body smoking, so they call me young Nicki chimney
Rappers in they feelings 'cause they feelin' me
Uh, I-I give zero f**ks and I got zero chill in me
Nope, the song has nothing to do with a sports-related injury. The song is about Grande having so much sex with her significant other that she can't walk straight the next day.
Don't believe me? The Huffington Post claims Side to Side is "way more sexual than we thought" and Grande even reveals the NSFW meaning of her song when she says, "That whole song is about riding leading to soreness. 'Ride d**k bicycle' is the lyric, indeed."
I've been watching this song for the past five or six weeks. For a while, it wasn't trending on Billboard's charts, but now it confidently "rides" into the 10th spot on Billboard's Hot 100. That means it's been listened to by millions of young people millions of times, added to their playlists, and even downloaded enough that it has achieved the prestigious status of a ringtone.
But where will this "ride" take our teenagers?
If only these songs were an anomaly on the charts. Sadly, the No. 1 song on the charts right now, Closer, has the chorus, "So baby pull me closer in the backseat of your Rover…". And Bruno Mars' new song 24K Magic, currently sitting at No. 5, says:

Oh sh*t, I'm a dangerous man with some money in my pocket (keep up)
So many pretty girls around me and they waking up the rocket (keep up)…
So how can we help our kids steer clear of musical choices like these songs above? Here are a couple of very simple ways parents and youth workers can do that.
Stay tuned in to what is popular. I didn't say, "Stay tuned in to what your kids are listening to." I'm actually saying, "Be mindful of all that's out there that your kid will be exposed to…even if they don't download it." No, you don't have to survey every song in the universe, but it wouldn't hurt to take 5 minutes each month to scroll through Billboard's Top 10 on their Hot 100 Chart. If a song is on that list, your kids will have almost certainly heard it. If you don't recognize a song, do a quick Google search for the song's lyrics. Read through them and then navigate over to YouTube to see if the song has a corresponding music video. (NOTE: Sometimes it does and sometimes it doesn't. At other times, the music video might be released later than the song itself.) This is such a small investment of time, but it will keep you and your kids from getting sidelined by musical messages like these above.
Use today's music to spur dialogue. The Source for Youth Ministry has a great list of songs used as MUSIC DISCUSSIONS that can aid in this endeavor and even help teenagers grow in their faith. Of course, we choose songs that actually have substance in their composition, unlike the two songs mentioned above. But songs like Broccoli and Side to Side can still generate insightful discussion with the teenagers in your life if you're willing to ask some well-crafted questions. For example:
Have you heard this song?
What is he/she saying? How do you think that will work out?
What prompts an artist to release a song like this?
What does it say about our culture that a song like this would be so popular?
What impact could this song have on someone who plays it on repeat?
Understand the need for ongoing conversations. In Jonathan McKee's insightful book More Than Just the Talk, he shares research from the American Academy of Pediatrics encouraging parents to consider having repeated discussions with their children about many aspects of sex instead of just one "big talk." Surveys show that kids have explicit questions (probably because songs and entertainment like this are commonplace) and are looking for explicit answers. The question parents need to ask is this: Do you want your kids going to Ariana and D.R.A.M. for answers… or to you? The conclusion of the study was simple: "The more parents talked with their children, the closer their relationships."
Are you having these conversations? Not every time the radio turns on… but more than just that one talk last summer?
Stay aware of what's out there and use every opportunity you can to teach your teenagers the values you hold dear.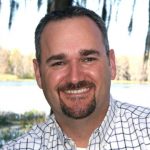 David R. Smith
David R. Smith is the author of several books including Christianity... It's Like This and speaks to parents and leaders across the U.S. David is a 15-year youth ministry veteran, now a senior pastor, who specializes in sharing the gospel, and equipping others do the same. David provides free resources to anyone who works with teenagers on his website, DavidRSmith.org David resides with his wife and son in Tampa, Florida.