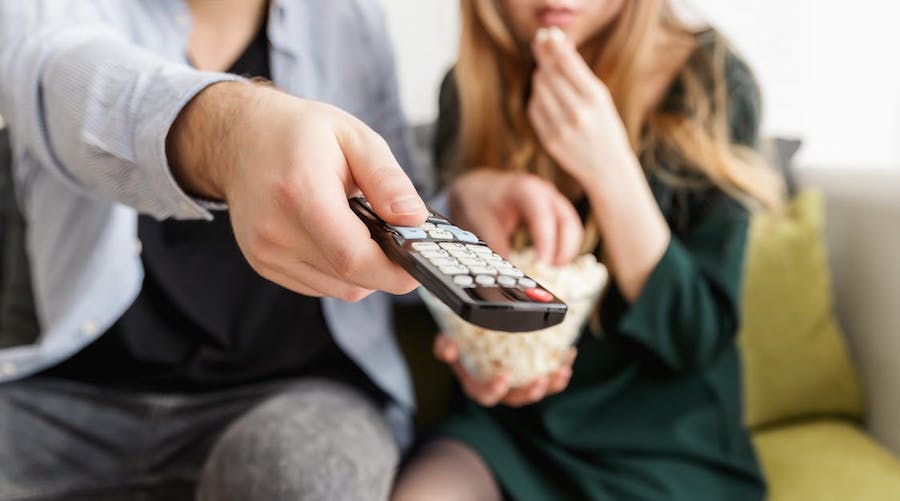 Terrorists. A Ghost. More terrorists. Corrupt governmental leaders. And still more terrorists. Yep, the second half of 2018's summer movie lineup has plenty of bad guys to go around.
Let's get to it!
Act Two
It's already been a huge summer at the box office! The films we highlighted in Part 1 of this article series have drawn massive crowds (and incredible profits) in May and June; now it's time to look at what July and August have in store for moviegoers. We'll follow the same format in this half of our review providing a short description for each flick, links to official trailers, themes incorporated, and its MPAA rating (if available). Afterward, we'll offer a few tips and resources to help you manage the movies this summer.
Here come the terrorists.
July 4 – The First Purge
"After this night, nothing will ever be the same again."
What better way to celebrate our nation's birth and independence than by going to a movie that focuses on twelve hours of unchecked violence, lawlessness, and injustice?
Yes, the fourth installment of this (gruesome) movie franchise will hit theaters on Wednesday, July 4th. For those of you who didn't see The Purge, The Purge: Anarchy, or The Purge: Election Year, you're in for an education. The First Purge explains how our nation's "new founding fathers" came up with the idea for a "purge," one evil night of legalized crime in which nothing – absolutely nothing – is morally out of bounds. The official trailer for this prequel is a fairly graphic one, and the MPAA has already slapped a well-deserved R rating on it for "strong disturbing violence throughout, pervasive language, some sexuality, and drug use."
Here's the deal: this immensely violent film franchise does one thing really well: make money. Tons of it, in fact! The budgets for the first three movies were quite small by today's standards, and they raked in hundreds of millions of dollars in revenue on the other side of the ledger. For that singular reason, I highly doubt #4 will be the last film in this series. That said, economic success hardly equates with wholesome entertainment.
We suggest skipping this film that intentionally blurs the lines between good and evil. There are better movies being released in the second half of this summer, like this one coming out just two days later.
July 6 – Ant Man and the Wasp
"Maybe you just need someone watching your back, like a partner."
Ant Man, the world's tiniest superhero is back, and this time he's taking on a scary villain named The Ghost who's out to steal powerful technology that will allow her to take over the world. The movie's official trailer shows the action-packed sequences, the embedded comedy, and the star-studded cast that will almost certainly catapult this flick to box office success. Paul Rudd (Ant-Man/Scott Lang), Evangeline Lilly (The Wasp/Hope Van Dyne), Michael Douglas (Dr. Hank Pym), and Michael Peña (Luis) are joined by Laurence Fishburne (Goliath/Bill Foster) in yet another Marvel movie that will draw millions of young people to theaters over the holiday weekend.
Scott Lang's desire to balance his role as superhero and father is only part of the struggle he'll face in this sequel. The evil Ghost is so powerful that he'll need all the help he can get; fortunately for him, the beautiful Wasp is willing to help. This movie is definitely going to focus on teamwork (duh!), but it's going to have a healthy dose of family sprinkled in, as well.
As of this writing, Ant Man and the Wasp doesn't have an official rating by the MPAA but it will more than likely carry the PG-13 label used on most of Marvel's films. It should prove to be a solid choice for families.
Hopefully the next movie on our list will be, too.
July 13 – Skyscraper
"My family is the only thing that matters to me right now."
Following a life-threatening mission that cost FBI agent Will Sawyer (Dwayne Johnson) his leg, the former war veteran charted a new course for his future and family as a security analyst. But as the movie's official trailer shows, his white-collar job is no less dangerous than his days spent in the military. (But hey, isn't everything supposed to go haywire on Friday the 13th, the date this film is being released?)
The movie looks intense. It looks appropriately "scary." It looks like it has all the right ingredients for a blockbuster. But it also looks an awful lot like Die Hard. (Evidently, I'm not the only one who thinks so….)
In spite of the (obvious) similarities with 1988's cult classic, Skyscraper looks to be a promising flick that will address themes of family, overcoming obstacles (like his prosthetic leg), and courage. That said, the movie's MPAA rating is still PG-13 for "sequences of gun violence and action, and for brief strong language."
After "The Rock" battles terrorists in China, another hero will tackle terrorists…everywhere.
July 27 – Mission: Impossible – Fallout
"Some missions are not a choice…."
Jaw-dropping action scenes. An absolutely perfectly balanced cast. And a theme song that hasn't lost its edge in over 50 years! Yep, it's another Mission: Impossible movie, the sixth installment in this spy-based saga.
The movie's official trailer reveals bad news for Ethan Hunt (Tom Cruise): his latest nemesis, Solomon Lane (Sean Harris), the bad guy from Rogue Nation, has somehow escaped and has promised traumatic bloodshed and destruction to anyone affiliated with IMF (Impossible Missions Force). Our only hope is the fantastic team of Simon Pegg, Ving Rhames, Rebecca Ferguson, and Alec Baldwin which is further enhanced by the "weapon of last resort," Agent August Walker played by Superman's own Henry Cavill.
Themes in this movie will clearly be duty, trust, and friendship. The MPAA hasn't released an official rating for Fallout as of this writing, but it will probably land in the massive collection area known as PG-13 for intense action, etc.
The next movie on our list is also a spy movie, but that's all they have in common with one another….
August 3 – The Spy Who Dumped Me
"This is happening because you dated a spy."
When Audrey (Mila Kunis) learns that she's been dumped by her boyfriend – who was actually a spy for the CIA – she and her best friend Morgan (Kate McKinnon) become wrapped up in an international plot where almost anything can – and does – happen. The movie's official trailer shows the leading ladies dishing up lots of humor that will probably attract a female audience…and just enough action to maybe get a few of their boyfriends, as well.
It looks like the movie will focus on themes of relationships, friendship, and trust as the girls navigate the unknown trying to save themselves…and the world. The MPAA hasn't issued an official rating yet, but my guess is that it'll land squarely in the realm of PG-13 for edgy humor and action.
Making the Most of Movies
We at The Source for Youth Ministry are routinely asked about the appropriateness of certain films. It's an important question that deserves a solid answer…which is why we've developed a couple of terrific resources over the years that will help you make informed decisions for your families and youth ministries. These tools don't just apply to summer movies; they can help you year round. Take a look:
Our MOVIE REVIEWS AND QUICK Qs page. I love this resource! Our resident movie gurus (Jonathan and Todd) take the time to preview every single one of the films highlighted in this 2-part article on opening weekend and then offer their thoughts on the film's entertainment value, appropriateness for teens, and even some ways to use the movie to springboard into discussions about biblical values. If you want a last-minute point of reference, make sure to use this invaluable tool.
Our MOVIE CLIP DISCUSSIONS page. If a movie has a particularly powerful, encouraging, or Gospel-centered scene, we build a ready-to-use small group curriculum you can share with your family or youth group that's connected to God's Word. The entire page is searchable by movie title and topic/subject. We'll definitely be adding some of these summer blockbusters to our growing list of resources, so check back often.
You don't have to completely avoid the summer box office because of a few bad apples, but neither do you have to resign your family's entertainment choices to a roll of the dice. Use our two resources (above), or other online tools, or even a person you trust (such as a friend or your church's youth pastor) to help you make solid decisions when it comes to movies.
Now, enjoy the show!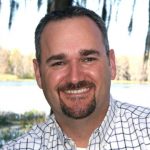 David R. Smith
David R. Smith is the author of several books including Christianity... It's Like This and speaks to parents and leaders across the U.S. David is a 15-year youth ministry veteran, now a senior pastor, who specializes in sharing the gospel, and equipping others do the same. David provides free resources to anyone who works with teenagers on his website, DavidRSmith.org David resides with his wife and son in Tampa, Florida.