Born in Canada of Ethiopian descent, Abel Tesfaye is a 25-year-old musician who's currently taking the world by storm. His humble start into the music biz began the old fashioned way – on YouTube – but he currently owns the #1 and #4 songs on Billboard's Hot 100 (thanks to the fact that one of his tunes replaced the other at the top). In fact, for a moment, The Weeknd – as he's known around the world – owned the #1, #2, and #3 spots on Billboard's Hot R&B for Can't Feel My Face, The Hills, and Earned It, respectively. No other artist in history has ever accomplished that feat and his latest album, Beauty Behind the Madness, debuted at #1 and sold the second-highest number of albums this year.
This young man's career is on fire right now – literally, due to his performance at this year's MTV VMAs.
Tesfaye pulls his stage name from the fact that he left home and dropped out of school with his close friend one fateful weekend. Knowing there was another Canadian band with the name "The Weekend," he dropped the "e" to avoid trademark infringement. The Weeknd's official website offers plenty of ways to connect with him via social media and he seems to be doing everything right when it comes to staying at the forefront of our culture's attention span.
But what kind of influence is he bringing to our culture?
The Hills
The number one song in our nation starts off this way:

Your man on the road, he doin' promo
You said, "Keep our business on the low-low"
I'm just tryna get you out the friend zone
Cause you look even better than the photos
I can't find your house, send me the info
Drivin' through the gated residential
Found out I was comin', sent your friends home
Keep on tryna hide it but your friends know
Either that's the world's creepiest sales call…or he's trying to hook up. When he gets to the second verse, we clearly see his intentions:

I'mma let you know and keep it simple
Tryna keep it up don't seem so simple
I just fu**ed two b**ches 'fore I saw you
And you gon' have to do it at my tempo
Sadly, in the oft-repeated chorus, Tesfaye sings about his drug dependency to discover his real identity:

I only call you when it's half past five
The only time that I'll be by your side
I only love it when you touch me, not feel me
When I'm fu**ed up, that's the real me
When I'm fu**ed up, that's the real me, yeah
But that's not his first song about drug use….
Can't Feel My Face
Though he'd already released several other songs, this was the one that put him on the map. Can't Feel My Face dominated the charts this summer and ensured his invitation to live performances, interviews, and photo shoots. Here's how he begins this tune:

And I know she'll be the death of me, at least we'll both be numb
And she'll always get the best of me, the worst is yet to come
But at least we'll both be beautiful and stay forever young
This I know, (yeah) this I know
Is this song describing a harsh, overbearing girlfriend? Maybe a slightly psychotic ex? Nope. Believe it or not, 
the song is about The Weeknd's ongoing relationship with cocaine
. In the chorus, he admits a bit of "numbness" that comes with its use, but also says he loves it:

I can't feel my face when I'm with you
But I love it, but I love it, oh
I can't feel my face when I'm with you
But I love it, but I love it, oh
Drug use seems to be commonplace in The Weeknd's music
…and as long as he's selling millions of albums, that probably won't change. Off stage, he talks openly about his drug use in interviews, 
like this one with GQ
.
So, how should parents and youth workers address The Weeknd and his music?
Beyond the Beat
Sadly, The Weeknd isn't the only artist in the Top 10 with questionable content jammed into his music. What do you really know about Drake's Hotline Bling (#3)…or Selena Gomez's Good For Ya(#10)? Your kids know the beat, the artist, their lyrics, and their message. Here are a couple of steps you can take to make sure you keep up with the trends and get beyond the beat.
Stay informed on the music your kids are listening to (or want to listen to). If you don't recognize a tune, spend 8 minutes online researching it. You can search for the song's lyrics on Google, and then visit YouTube to watch the accompanying music video. (Note: Some artists don't always release a video with their song, and sometimes, the video is produced a little while after the song's release.) The Source for Youth Ministry has been studying popular music for more than a decade and this is the same two-step process we've always used. Take those 8 minutes! They may be the best investment you make in your teen's life that week.
Use music to start spiritual conversations. Millions of teens – including yours – are listening to these songs in department stores, school cafeterias, and their friends' cars. Why not use these tunes to jumpstart a conversation about life, faith, or truth? You can use a song to start spiritual conversations…even if it's a song that will never be played in church! All you need to do is be familiar with the song (step 1) and then develop a few questions based on its subject. For example, if you wanted to address The Weeknd's Can't Feel My Face, you might ask these kinds questions:
What is this song actually about…and how can you tell?
What is his attitude about his drug use?
If he knows it will be "the death of me" then why doesn't he just quit?
Do you know anyone who's ruined their life with drugs/alcohol?
What can you do to make sure you avoid those pitfalls?
Music is such an important element in our culture. Either we know what's in the music our kids are listening to, or we pay a price for our ignorance. We have completely free resources on our MUSIC DISCUSSIONS page (and there's even a discussion for Can't Feel My Face) so you never have to be taken by surprise. We've also developed a "parenting" version of the same resources. Use them as often as you can to help your teenagers make wise decisions with respect to music.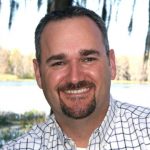 David R. Smith
David R. Smith is the author of several books including Christianity... It's Like This and speaks to parents and leaders across the U.S. David is a 15-year youth ministry veteran, now a senior pastor, who specializes in sharing the gospel, and equipping others do the same. David provides free resources to anyone who works with teenagers on his website, DavidRSmith.org David resides with his wife and son in Tampa, Florida.