On a daily basis, millions of teenagers are bombarded by graphic and explicit images through online images and videos. The degree to which they are impacted is as varied as the kids themselves, but none of it is positive.
Fortunately, there are tools to help…if adults are willing to use them to level the playing field.
Porn's Impact
Yes, I wrote about porn just 5 months ago. In that article, the not-so-hidden effects of pornography on young lives were discussed in saddening detail. Perhaps we might be benefited by a brief reminder of what research is saying about porn's impact on us as sexual beings.
Thanks to research published in JAMA Psychiatry we now know the following about porn's impact on our brains:
The amount of time spent viewing porn is related to a reduction in the brain's grey matter.
The reward circuitry in the brain of a person who views lots of porn shows less activity.
The link between "control" and "reward circuitry" in brains decreases with more porn use.
Contemplate – just for a moment – what this could mean with respect to behavior. No, really. Think about it. This research (above) was conducted on adults in 2014. And now, thanks to more recent studies, we now know how porn affects teenagers: it seems to be "warping their brains."
According to Dr. Rebecca Daly-Peoples of Middlesex University (London), pornography is "completely influencing the entire way they're seeing sex and intimacy." But porn's twisting of the understanding of sexuality and intimacy is just the start; the team was also concerned about the fact that adolescents' brains are "the most at-risk to addiction." And when it comes to behavior, Dr. Daly-Peoples warned that exposure to pornography could lead to unhealthy relationships and rising levels of sexual abuse in teens' lives, too.
Before our skeptical sides try to justify (or dismiss) these findings, perhaps we should hear Andrew's story and how his life was "taken over" by porn.
Fixing the Fix
OK, so porn is bad. Really bad. There isn't much (serious) objection to that point of view. But before parents and youth workers embrace a defeatist attitude on the subject, we should realize that there are great resources available to kids specifically designed to help them navigate the minefield of pornography they walk through each day. Here are five great resources that can provide help across the spectrum of porn use and addiction.
There are plenty of other resources out there, as well. Our team, The Source for Youth Ministry, even offers free resources (like this one and this one) that adults can use to discuss freedom from porn with teens they love. Concerned adults – whether parents or youth workers – have more access to great tools like these than ever before. Pick some…and use them!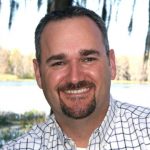 David R. Smith
David R. Smith is the author of several books including Christianity... It's Like This and speaks to parents and leaders across the U.S. David is a 15-year youth ministry veteran, now a senior pastor, who specializes in sharing the gospel, and equipping others do the same. David provides free resources to anyone who works with teenagers on his website, DavidRSmith.org David resides with his wife and son in Tampa, Florida.