These days, porn seems to dominate the headlines. Our president is alleged to have had an affair with a porn star. The adult entertainment industry was recently rocked by the deaths of 5 female porn stars in just 3 months. And in my own state, Florida lawmakers have declared porn a public health risk.
Even when teens aren't searching for porn – and they are – it's still in their faces. What's the fallout?
Porn's Presence and Power
According to analytics from just one porn site, Pornhub, from just one year, 2017, America likes itself some porn! Pornhub, one of the most popular online destinations for XXX material, boasted 81 million visitors each and every day of last year. Over the course of 365 days, the global community uploaded so much porn it would take 68 straight years to watch it all, and there were more votes cast on porn videos, 120 million to be exact, than were cast in the 2016 presidential election.
That's a lot of porn. And kids aren't immune to it.
In a recent (lengthy) article, the New York Times highlighted an initiative designed to help students understand and avoid some of the consequences associated with porn use. The "porn literacy" program is being piloted on kids in Boston with the hopes of giving them an education about sex that's different from what they're "learning" from porn. The thrust comes on the heels of some telling research:
Twice as many kids (ages 14 to 18) have viewed porn as their parents think.
Parents miscalculate the sex acts their kids are aware of…and which ones their kids consider "normal."
With the rise of internet porn, the number of young women (ages 18 to 24) who reported trying anal sex rose from 16% in 1992 to 40% in 2009.
Porn acts/scenes are interpreted very differently between boys and girls with tremendous confusion about what's real and what's fake.
And to make matters worse…
Pornography is perceived to be such a growing problem among young people that new agencies, organizations, and resources dealing with it are springing up all the time. Fight the New Drug, a relatively new player on the field, highlights the harmful effects of porn in fairly grim terms on their youth-centric website. For example, porn use is found alongside depression, anxiety, stress, social problems, and even grey matter reduction in the brain. Porn use typically leads to less sexual satisfaction in real life and usually produces an unfavorable demeanor directed toward females. The Department of Justice as well as the National Center for Missing and Exploited Children have even stated that porn use contributes to the massive problem of sex trafficking.
That's a lot of problems. And kids aren't immune to them.
Filtering Out the Filthy
Porn's growing presence only means one thing: there will be millions more young lives wrecked by itin the years to come. So how do we help teenagers find hope and healing from the devastation brought on by adult images/videos being streamed into our consciousness? Is this something we "farm out" to the experts or is there something we can do as caring parents or youth workers? While professional help might be a resource you end up reaching for, there are several moves you can make right away to help the teenagers in your life that are walking through a world filled with porn.
Stay aware of the problem, its size, and its effect. Obviously, this doesn't mean visiting porn sites to figure out what they're peddling; that would endanger your own purity. But resources like this short, online quiz from the New York Times not only tests your knowledge about porn use, but even delves into some of the influence porn can have on young viewers. There are also tons of informative videos on YouTube provided by trusted researchers that can shed light on this dark problem. Pick a few and learn something. Whatever system you choose, just make sure you stay current on the ways porn is trying to invade your kids' lives, the particular needs your teens might have in battling this temptation, and how you can best help them to steer clear of this trouble.
Have ongoing conversations. Take the information you gain in your research and apply it in the form of frequent talks with your kids about the reality and dangers of porn. I can't stress enough that you guard against "lecturing" your kids. The best way to prevent a one-sided monologue is by asking good questions that promote lots of dialogue.

What are some of the consequences you've seen associated with porn use?
What roles do your friends play in helping you avoid porn…or leading you into it?
How does pornography use impact our commitment to Jesus?
What effect could porn have on your future marriage?
Do some of your friends struggle with it? How can you help them?
What can I do to help you?

Pray for your kids. Why try to overcome such a formidable opponent by yourself? Loving and nurturing our kids certainly includes praying for them. Make sure you take the necessary time to pray for the protection of your kids' purity, minds, and hearts. As our 11-year-old son entered the 6th grade this school year, the thought that kept bouncing around inside my head was the recollection that this was the same school year that I was first exposed to pornography and its vicious lies about sexuality. Those memories spur me to pray for our child. Pray for your children, too.
By the way, it's probably best to put these three strategies on repeat. Study. Talk. Pray. Talk. Pray. Study. Talk. You get the picture. Porn isn't going away. Do everything you can to make sure it doesn't ensnare the kids you love and care for.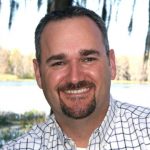 David R. Smith
David R. Smith is the author of several books including Christianity... It's Like This and speaks to parents and leaders across the U.S. David is a 15-year youth ministry veteran, now a senior pastor, who specializes in sharing the gospel, and equipping others do the same. David provides free resources to anyone who works with teenagers on his website, DavidRSmith.org David resides with his wife and son in Tampa, Florida.