As of this writing, Billboard's Hot 100 Chart is filled with 
some of the worst, most profane, and sexually vile songs in its history
. However, there's one song parked in the #9 position that has a completely different message.
Instead of talking about drugs, alcohol, or sex, it addresses suicide…with the hope of stopping it.
Sir Robert Bryson Hall II, an American born hip hop artist who goes by the stage name Logic, recently released a song with a rather unusual title: 1-800-273-8255. Yes, the title of the song is a phone number, and a very specific phone number; it's the actual number to the National Suicide Prevention Hotline. Though the phone number itself is never mentioned anywhere in the song's lyrics, it's easy to see why the artist chose this phone number as the title of his song. Here are the opening lines:

I've been on the low
I been taking my time
I feel like I'm out of my mind
It feel like my life ain't mine
Who can relate?
I've been on the low
I been taking my time
I feel like I'm out of my mind
It feel like my life ain't mine
I don't wanna be alive
I don't wanna be alive
I just wanna die today
I just wanna die
I don't wanna be alive
I don't wanna be alive
I just wanna die
And let me tell you why
Joined by fellow singers Alessia Cara and Khalid, Logic then begins to describe a very painful existence. The song's 
official music video
 is fairly lengthy and follows the struggles of a young gay man (Coy Stewart) and his confrontational father (Don Cheadle), the boy he's romantically interested in (Nolan Gould) and his relatively supportive father (Matthew Modine), along with a comforting track coach (Luis Guzman). The video shows in rather gripping detail the tumultuous life the boy endures; he's treated as an outcast by his team and even teased with sex toys hung in his gym locker. Tension builds as he gets his hands on a pistol and holds it to his head in his bedroom. It's at this point the lyrics of the song make a stirring shift towards hope:

I finally wanna be alive
I finally wanna be alive
I don't wanna die today
I don't wanna die
I finally wanna be alive
I finally wanna be alive
I don't wanna die
I don't wanna die
As the video ends, viewers see the adult versions of the main characters getting married, with the approval of the previously-quarrelsome dad. The two lovers are even seen raising a child, and all seems well as the video draws to a close. The lyrics and music video – 
along with a live performance at this year's MTV VMAs
 – have gripped audiences and deeply impacted emotions.
Meanwhile, suicide remains the second-leading cause of death among teenagers in the U.S.
Solutions Beyond a Song
It's certainly an interesting time for a song to focus on suicide given that the rate of it among teens is climbing. Unsurprisingly, the increase in suicide corresponds with a rise in "major depression" among American teens. There's no shortage of potential culprits to blame for this problem, but heavy use of social media is definitely a favorite among researchers.
Regardless of the causes behind suicide, the absolute best solution is still the close presence of loving and caring adults. Parents, youth workers, coaches, and other mentors can make a truly life-saving difference in the lives of young people. It can be as simple as:
Have conversations with your teens about suicide. As a pastor who's been walking a family through a suicide for the past 7 days, I can tell you that shock is always a major player in the aftermath of self-inflicted death. "We don't know where this came from!" "We had no idea s/he was hurting so much." "If only we'd have known about the pain we could have…."

Sex, controlled substances, texting-while-driving, and peer pressure are important enough subjects that adults talk about them with their kids. It's probably wise to do the same with suicide. No, we don't have to become hyper emotional, nor should we raise the subject in such a way as to be suspicious. The core of the conversation might simply be a few compassionate questions:


How are you feeling about being you right now?
What's the most exciting part of your life? The most upsetting?
What's the one thing you most wish you could change?
How do plan to do that?
What can we do to help you?

Notice that none of the questions were, "You're not thinking about killing yourself, are you?!"Communicate in such a way that neither side freaks out. Lead off with love…and end there, too! You want to prove you have genuine care for them. Just make sure that you "show" support instead of just "talking" about it.
Get them any form of help they need. If your conversations reveal any underlying trouble(s), begin procuring the assistance they need as soon as possible. For example, if your kid is alone, help them find solid, healthy relationships. Does your teenager need counseling? Then speak to a professional in your area such as a guidance counselor or pastor to get a great referral. Maybe he or she just needs a few tips on how to manage social media and its constant impact on their lives. If so, Jonathan McKee's new book The Teens Guide to Social Media and Mobile Devices due out in a couple weeks, helps kids understand that their value is so much more than what others may perceive of them on a screen.
Look, I'm glad this song has been released. Not only does it give us a break from the filth found in the other top-ranked songs, it may just give a hurting kid hope. That said, I'm not depending on a song to protect my son. That's my job…and I'll do it as though his life depends on it.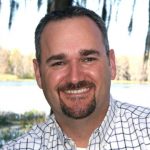 David R. Smith
David R. Smith is the author of several books including Christianity... It's Like This and speaks to parents and leaders across the U.S. David is a 15-year youth ministry veteran, now a senior pastor, who specializes in sharing the gospel, and equipping others do the same. David provides free resources to anyone who works with teenagers on his website, DavidRSmith.org David resides with his wife and son in Tampa, Florida.