Based on this summer's movie lineup, it appears as though every major studio in Hollywood is out to destroy Earth. From genetically-altered dinosaurs to artificial intelligence gone rogue to a very crude teddy bear that can talk, we might not make it out alive.
Here's your guide to surviving the summer box office hits of 2015.
A Theater Near You
For the last few years, The Source for Youth Ministry has been providing parents, youth workers, and teenagers a sneak peak of what's headed their way at the summer box office. The first few months of 2015 have already seen tremendous activity at theaters with hits like Furious 7, which took in $260 million at the box office for its high-speed action scenes, and Fifty Shades of Grey, which took in $165 million for its scenes that were very adult in nature.
No, not every film is appropriate for kids….
This summer's movie lineup has plenty of films that families will want to take in together; unfortunately, there are also a few flicks that families will probably just want to avoid altogether. In Part 1 of this two-part article series, we'll discuss the films that are set to be released in May and June of this year. This won't be an exhaustive list of every film to hit theaters this summer, just those we're predicting will be appealing to a teenage crowd. For each of the films we discuss, we'll provide a link to the movie's trailer, the Motion Picture Association of America's rating (where available), as well as our thoughts on the films' family-friendliness. In Part 2, which will be released later, we'll discuss the films coming our way in July and August, as well as provide some viewing tips and free resources.
Here are the biggest movies coming to a theater near us in order of their release date. As you'll soon see…some viewer discretion is definitely advised.
May 1 – The Avengers: Age of Ultron
The world's greatest team of superheroes is back this summer and is once again set to save Earth…but this time, from their own mistakes. It seems as though director Joss Whedon has traded in other worldly bad guys like Loki for some bad guys that were inadvertently created in Tony Stark's lab. The nemesis, a figure of artificial intelligence named Ultron, is evidently so powerful that the regular squad of Avengers (Hulk, Iron Man, Thor, Captain America, Black Widow, and Hawkeye) is joined by fresh recruits named Scarlet Witch, Quicksilver, and The Vision. Unfortunately, as this trailer shows, the Avengers are still struggling with the concept of teamwork….
Fans will love the fact that this film will bring back every Hollywood icon from the 2012 blockbuster to reprise their characters' roles in the sequel. Avengers 2 will be one of the biggest films – if not THE biggest film – in the summer of 2015.
The film has not yet been rated by the MPAA, but will more than likely carry the standard PG-13 classification (like most other Marvel films). Given the resources we generated from the first Avengersfilm (like this one and this one), you can probably expect a few MOVIE CLIP DISCUSSIONS from this film, as well.
May 15 – Mad Max: Fury Road
What does Hollywood do when it runs out of original storylines? It goes back and resurrects plotlines from the 70's and 80's.
Mad Max: Fury Road is the reboot of one of Mel Gibson's most legendary roles. Set in a post-apocalyptic world where the value of human life isn't very high, Max, played by Tom Hardy (The Dark Knight Rises and Lawless) and Furiosa, played Charlize Theron (Prometheus and Hancock), team up to survive a gang of vicious marauders bent on conquering what's left of their civilization.
The latest installment in the Mad Max franchise will have the original director, George Miller, at the helm. As the official trailer shows, he's sticking with his decades-old recipe: blow up everything – I mean everything!
This movie has already been rated R by the MPAA for high levels of violence. Besides some high-speed action scenes, this film probably won't bring anything new to the table, but Hardy and Theron are known entities to this generation who will be choosing between this film and a very, very different one opening on the exact same night.
May 15 – Pitch Perfect 2
"Prepare to get pitch slapped…."
The melodic (and sometimes vulgar) cast is back for an encore in Pitch Perfect 2. According to the movie's official trailer, the Bellas of Barden University are coming of age and approaching their graduation. To prove to themselves and their peers that they should be taken seriously, they enter the A Capella World Championships, a singing competition that no American team has ever won. As they throw down against other national teams, three things are sure to emerge: hilarity, attitude, and some really awesome renditions of popular songs.
Youth leaders and parents should expect this film to be a big hit with young viewers. It's got a very, very popular cast; Anna Kendrick, Rebel Wilson, Anna Camp, Brittany Snow, Hana Mae Lee, and Alexis Knapp – as well as a few of the Treblemakers Skylar Astin and Adam Devine – are all back for the sequel. Second, the movie is centered on music, one of the fastest-growing forms of entertainment in our culture. And third, it's going to offer young viewers ongoing jokes about sex, which is also quite popular with young people. In fact, the film has been rated PG-13 by the MPAA for language and innuendo.
When you consider one of Anna Kendrick's latest tweets, that fact is unsurprising.
A lot of kids will want to see this one – especially girls. Just make sure you're ready to discuss the sexual humor that will be embedded in this flick.
June 12 – Jurassic World
Genetically-engineered dinosaurs and unsupervised kids. What could go wrong? According to the movie's trailer…pretty much everything!
It's been more than two decades since the modern world was ransacked by genetically-resurrected dinosaurs, including the terrifying Velociraptors. But now, the dinosaur-infested island is (supposedly) much safer and the world has been invited back to see a brand new species of dinosaur…one that was created in a lab. However, the high-priced vacation spot soon turns into the most extreme "man vs. animal" confrontation to hit the silver screen this summer!
If this movie is anything like the original, it will have soaring music, a cool plot, and plenty of thrills. The film stars Chris Pratt, who's currently experiencing a red-hot career stemming from his involvement in The Guardians of the Galaxy and Parks and Recreation, as Owen Grady, a member of the island's staff, and Bryce Dallas Howard (from The Help) as Claire Dearing, the operation's manager for the park. The two young boys who are running for their lives are Ty Simpkins (Gray) and Nick Robinson (Zach). Though the film has not yet been rated by the MPAA, it's probably going to be fairly family friendly.
As will the next film on our list.
June 19 – Inside Out
This is the first digitally-animated film to make the list (but it won't be the last). Created by Pixar, the engine behind other classics such as Monsters Inc., Up, and Finding Nemo, this movie invites viewers to "see the world from the inside out." That invitation is more literal than most would imagine.
Riley, a regular, 11-year-old girl, is uprooted from her life in the Midwest when her dad takes a new job in California. The impressionable girl is led by her emotions, each of which have a loud voice in the film, and who vie for her attention. The movie's trailer not only reveals that those voices are provided by plenty of very famous comedians including Mindy Kaling, Bill Hader, Amy Poehler, and Lewis Black, just to name a few, but also shows us how influential they are upon this young, female, tween.
This will be an insightful film, for sure. Movie goers will go inside the head of Riley (voiced by Kaitlyn Dias), her mother (Diane Lane), and her father (Kyle MacLachlan) as each of them interact with their own emotions…and the emotions of others. Pixar has a pretty solid grasp on their target audience, young families, so it's probably safe to assume that we're going to get a good look at, well, ourselves.
Once again, I predict this film will provide a couple of powerful and engaging resources for our MOVIE CLIP DISCUSSIONS page. This film has been rated PG and will be as harmless as it will be hilarious.
The same cannot be said of the following film.
June 26 – Ted 2
The journey of self-discovery continues with this flick…but in a whole different manner than the family-friendly film above.
As this movie's trailer shows, Ted, the crude teddy bear America met in the original film, is about to marry his flame Tami-Lynn (Jessica Barth) and raise a family with her, but must first prove that he's a real person if he wants a marriage license and the right to adopt a child. The uphill legal battle, aided by his lifelong friend John Bennett (Mark Wahlberg), is sprinkled with the quality of humor that creator Seth MacFarlane is best known for in previous hits such as Family Guy, the original Ted, and A Million Ways to Die in the West.
Though the MPAA hasn't given a final rating for this film, the movie experts at IMDB predict that it will be "R" for these reasons. Before you allow kids to see this one, let me remind you that Jonathan and Todd, The Source for Youth Ministry's resident movie gurus, gave the original Ted film the lowest rating possible: that of COASTER.
It's best to just skip this one.
Intermission
But don't skip the second part of this article (which will be released soon). In Part 2 of this series, we'll discuss the blockbusters headed our way in July and August. We'll also share a few viewing tips and provide some free resources, as well.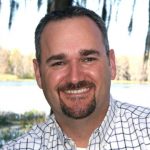 David R. Smith
David R. Smith is the author of several books including Christianity... It's Like This and speaks to parents and leaders across the U.S. David is a 15-year youth ministry veteran, now a senior pastor, who specializes in sharing the gospel, and equipping others do the same. David provides free resources to anyone who works with teenagers on his website, DavidRSmith.org David resides with his wife and son in Tampa, Florida.