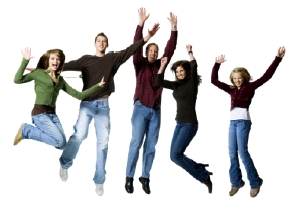 Jonathan McKee Speaking In Person
You'll laugh…You'll cry…You'll be inspired
AN EYE-OPENING GLIMPSE INTO YOUTH CULTURE!
Jonathan McKee, creator of TheSource4Parents.com, helps thousands of parents understand the rapidly changing world of youth culture while providing practical parenting tips and helps along the way. In addition to his parenting workshops, Jonathan is a popular conference speaker and the author of numerous books about connecting with teenagers.
Jonathan blew the doors off the hinges. Jonathon was unbelievably inspiring to all who heard him speak. Interspersed between laughs, he provoked all of us to think hard about our walk with God.
Travis Hearn, Chaplain – Kansas City Royals
Sports & Youth Pastor – Radiant Church, Surprise, AZ
Jonathan and I have spoke at several conferences together. He is an incredible communicator and has what it takes to get tough with this generation. He is funny, committed, challenging, and he speaks with an edge.
Jim Burns, Ph.D.
President, HomeWord.com
We have booked Jonathan to teach at almost every conference we've had. He always knocks the ball out of the park! At our last marriage conference Jonathan did his 'My Kids Aren't Messed Up…YET' parenting seminar and there was standing room only.
Ray Johnston
Author, Senior Pastor, Bayside Church, Granite Bay, CA
We bring in a variety of speakers to our "National Conference on Youth Ministries" to train and encourage our youth ministers. Jonathan came this year and rocked. His enthusiasm is matched with his information and presentation. Our folks loved and appreciated their time with him. His web site rocks and is a constant source of resources. He will be back!
Dudley Chancey, PhD, Professor of Youth Ministry
Oklahoma Christian University
Jonathan was the keynote speaker at our Youthfest event. The comment I keep hearing from our administrators is "Get that guy back here to do a week of chapel for us!" Jonathan was a highlight of our youth conference.
Terri Dingfield Director of Admissions
Grace University, Omaha, NE
We brought Jonathan out to lead a workshop for youth leaders from churches across our Conference. His presentation on reaching unchurched youth was very meaningful and inspiring for those youth leaders present, representing small youth groups of 8 to large church youth groups of 100+. His training session provided our youth leaders with enthusiasm to make a difference. We hope to be able to use him again in the future.
Sue Ellen Nicholson, Director of Children and Youth Ministries
North Carolina Conference United Methodist Church