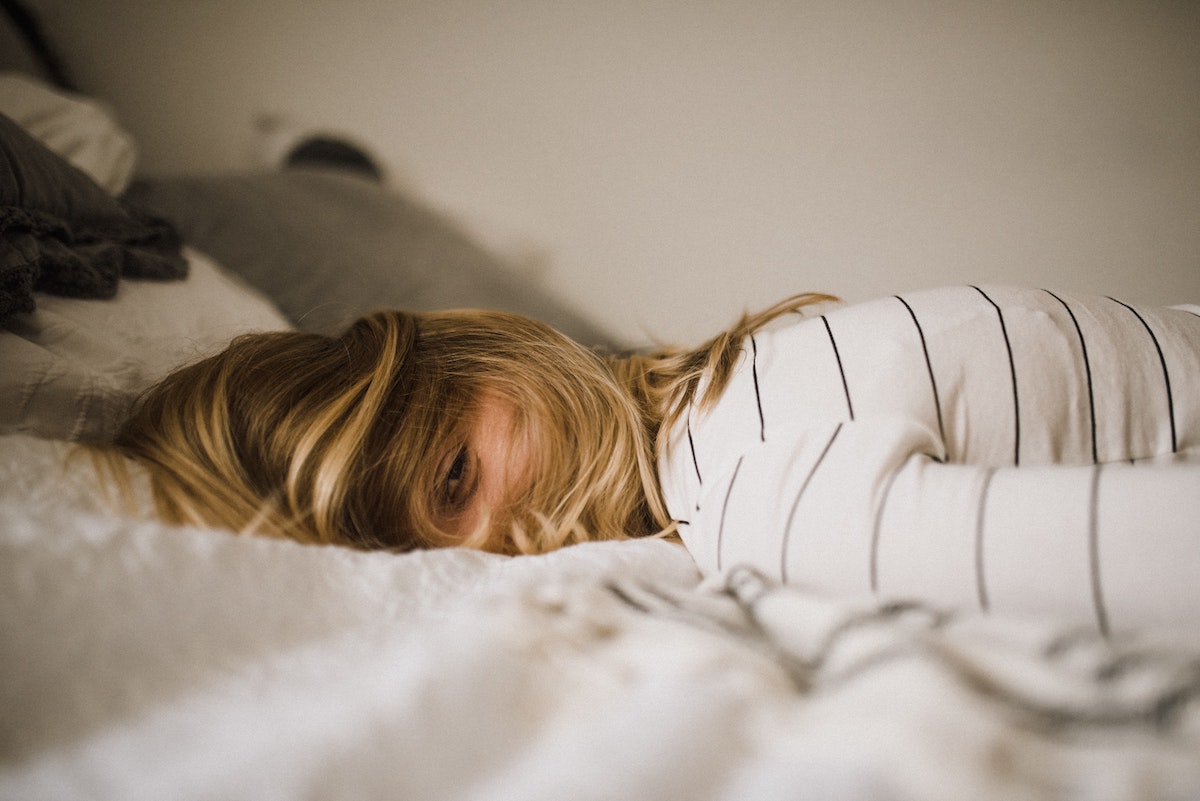 And how moms and dads can actually respond
By Rob Chagdes
"Ugh, this isn't fair! Prom was cancelled, graduation was a pathetic Zoom call, my highly anticipated Varsity year playing baseball never happened… I was robbed of my senior year!"
 This is reality for many of our kids. The question though is how do we respond?
"Well it could be worse!"
 "God's got a plan!"
 "Well when I was your age…"
 Hmm. Maybe we go with none of the above!
Parenting is filled with moments when we wish we had the perfect response, and probably more times when we said the wrong thing. During these stressful times, what are some things we should avoid saying, and how should we actually respond?
THREE RESPONSES TO AVOID: 
1. Don't Say, "Everything Will Be Okay."
If there is a group of people who are better than Christians when it comes to clichés, I'm not sure I want to meet them. We've got, "It's okay, just let go and let God!" Then there's, "If God brings us to it, He'll bring us through it!" Or perhaps even the classic, "Everything happens for a reason!" (And we drop in Romans 8:28 as icing on the cake.)
These things all have one thing in common: 
They are all incredibly unhelpful.
More importantly, they are un-empathetic (and I don't even know if that's a word). They lack compassion. Bottom line: kids think, "Mom and Dad don't really understand what I'm feeling."
When my parents went through a divorce I still remember my mom telling me, "Everything will be okay."
It wasn't okay.
Being real, it still isn't fine. Our family is forever broken by those choices, and it shows up every awkward holiday season.
Our children are going to encounter difficult times – and that's something we cannot change. What we can do is choose to be present with them in the crisis. And I'm using those words "be present" specifically, because almost every expert chiming in on this subject seems to echo that exact advice. Our kids need to know we are there for them.
It's okay to just sit with them in the tears and admit that things are not fine. You cannot fix every crisis your children will walk through. Instead of trying to fix things or making empty promises, here are a couple of things you can say:
"I'm so sorry that happened."
"I am in your corner no matter what."
"My heart really hurts for you right now."
2. Don't Say, "At Least…"
There's something in us as parents that makes us want to soften the blow. We want to quantify the crisis by comparing it to something far worse. Someone dies and we say at least they led a good life. Our child gets hurt by a friend and we tell them at least you have other friends. When there's a crisis, we want to lessen it, but truthfully we are unable to do that.
Psychology Today tells us that what people really need is empathy. The article (which includes a must-see video from author Brené Brown) says, sharing a listening, caring ear is something most people can do. When we feel heard, cared about, and understood, we also feel loved, accepted, and as if we belong.
Isn't this what we want as parents? Don't we ultimately want our children to feel heard, cared about, understood, loved, and accepted? They don't need us to lessen the blow, they need us to sit with them in the crisis and see it for what it is. We can say things such as:
"It sounds like you're really walking through something difficult."
"I can't imagine how hard this must be for you."
"How can I help you walk through this?"
3. Don't Say, "We Don't Need to Talk about This."
It's easy for us to think we are helping when we pretend the crisis isn't happening.
Avoid talking about it…maybe that's better for our kids.
Nope.
I knew of a family who would always buy their kids something when a hard time hit. The parents didn't want to have a long conversation, they just wanted to pretend everything was okay. I'm fairly certain the kids learned to exploit this once or twice… or dozens of times!
We tell ourselves our children don't need to know what's happening and convince ourselves we are protecting them. While you probably don't need to tell your preschooler that your boss is a jerk and you lost your job due to his poor leadership, leading your children to believe nothing is happening will only hurt your family's ability to communicate honestly.
This can feel like a tricky balance during COVID-19. On one extreme, we have families who are leaving the news on 24/7 and this is stressing kids out. Most experts are saying, "Watch the news, then turn it off." You don't have to hide the news from your kids, but don't saturate them in a steady stream of negativity either.
Author Mary DeMuth writes about the value of authenticity in parenting, saying; In this ever-shifting culture, kids long for authenticity — at home most of all. We can model authenticity by giving glimpses into our hearts, allowing our kids to see our joy and pain and asking them to pray alongside us. As parents we have an opportunity to come alongside our children when they are in crisis. Here are some things we can say:
"How are you feeling about everything? (after they answer, ask, "Is that how you really feel?")
"What's this been like for you to go through all this?"
"This couldn't have been easy for you to share. Thank you for trusting me."
Do Project Hope
In crisis, there is one thing we do want to say: we want our kids to know this is not the end of the story. Emphasize it's not the end of their story. If we are followers of Jesus, there is always hope. 2 Corinthians 4:17 tells us that our light and momentary troubles are achieving for us an eternal glory that far outweighs them all. This is all temporary. This life is not the end. Jesus told us in John 16:33 that we could take heart in the troubles of this world because He's crushed them all. He wins in the end. Let's stick with Him through the darkest days. Some things we can say are:
"Can I pray for you right now?"
"I know this is a rough chapter of your story, and I'm proud of you for how you're walking through it."
"You are strong and you're going to get through this."
Or maybe even use our brand new FREE Music Discussion on this subject, with three questions you can ask your kids in the car.
Forgive me for this Captain Obvious moment, but walking through crisis is anything but easy. We've all said the wrong things…many times. I'm definitely guilty of it. But today is a new day, and let's keep learning and leaning on Jesus together. Remember, this is not the end of your story.
Rob Chagdes
Rob Chagdes is one of the pastors at Prairie Lakes Church in northern Iowa. In the years since he met Jesus as a sixteen year old, Rob has spent his life working to raise up the next generation to love God and invite others into His unending story. He spends most of his free time with his wife Leslie, their three amazing daughters, and their energetic dog Jedi. You can reach Rob at chagdeswrites@gmail.com