Let's do each other a favor and admit two things: one, sexting exists, and two, it's a problem.
Now that we've got that out of the way, we can start arguing about how big the problem actually is, who's to blame, and what should be done about it.
Sexting: When Privates Go Public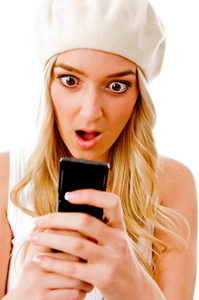 While some "experts" think sexting – the fine art of sending nude pics via cell phones – is the precursor to Armageddon, other "experts" think the problem is overstated and believe most reactions to it are far too harsh. When students weigh in on the practice, they seem to show a general malaise.
So, what are we to think? Is it a big deal or not?
Recently, The National Campaign to Prevent Teen and Unplanned Pregnancy decided to bypass opinions in favor of facts, so they studied sexting by the numbers. This website offers a simple but thorough breakdown of the report's findings. In short, 20% of all teenagers have "sent or posted nude or semi-nude pictures or video of themselves," and 39% of all teens admitted to "sending or posting sexually suggestive messages."
What's absolutely dumbfounding is how folks on both sides of the issue interpret those stats. Basically, one group bewails the fact that 20% are engaged in such a risky act, while the other group celebrates the fact that 80% aren't.
Now I'm even more confused.
Perhaps MTV can help. (Wait. Did I just say that???)
This past Valentine's Day, MTV aired a show about sexting, slickly entitled "When Privates Go Public." During the show, producers introduced viewers to several teens who had sexted others, and outlined the steep price they were paying for their lack of judgment.
When MTV – a network that depends upon knowing what teenagers do, think, and want – addresses an issue, it's because that issue is a big deal.
MTV has spoken.
But maybe that's part of the problem….
Is Media Behind the Mayhem?
Maybe MTV has spoken way too much and has been misleading in what it says about young people and sex. After all, they have plenty of shows that glorify sex, with the not-so-subtle undertones that scream "everybody's doing it!" Some of their sexy television content can even make lumberjacks need a cold shower.
Even though MTV has nothing to do with actual music anymore, it's easy to see their influence on today's tunes. Jonathan just blogged about the "OverSexualized" message found in music these days.
And when you factor in all the filth bombarding our kids via a glowing screen, it's little wonder so many kids are confused by sex these days.
Don't get me wrong. I detest the pitiful selections of media available to our kids today. But, is it fair – or helpful – to just blame media? After all, don't we choose what we download? Isn't the remote control in our hands? Don't we know where the off switch is?
Even if media is behind the mess our kids find themselves in today, surely there's something we can do about it. Right?
Reactions to Kids' Risqué Ways
And here's where the conversation really gets divided.
Most can't decide the appropriate response to this problem. Some lawmakers think the best course of action is to prosecute kids who have pictures of nude minors on their phones. Case in point, sexting really caught the nation's attention last year when teens from Greensburg, PA were charged with possession of child pornography, after their cell phones were confiscated by a teacher who found the students using the devices during class. On the other hand, during the past year, many others have argued that child pornography laws were created to protect children, not punish them, so lawmakers from more than a dozen states are currently looking to decrease the penalties associated with underage sexting.
Meanwhile, the proliferation of sexy texts has caused a number of companies and organizations to put their money where their mouth is and fund several campaigns denouncing the practice of sexting. This one from Canada is just one example of those popping up in the very recent past.
Again, all this hullabaloo seems to lend itself to the idea that sexting is, in fact, a big deal.
What the Future Holds
If the last 24 hours of my life are any indication of sexting's future, we're in for some turbulent times.
My phone just rang a moment ago, and on the other end was a frantic principal whose school just experienced "an incident" which prompted her to inquire about the Parenting Seminar I teach. The "incident" was none other than sexting.
Oh yeah, it was a private Christian school.
Earlier this morning, I was contacted by a student in our college ministry who wanted to meet with me following the first message in a new teaching series on sex and purity. As it turns out, sexting played a role in her sad story, as well.
That's a lot of digital sex in one day.
According to some, the forecast is a bit bleak. In an exclusive interview with TheSource4YM.com, Dr. Jim Burns claims that cell phones will be the greatest provider of internet pornography by 2011. Further, the average age at which children will first encounter internet porn will be the tender age of 11.
And how will this come to pass?
More than likely, on a smartphone.
Based on their studies of mobile devices, Nielsen projects that "smartphones" will overtake "feature phones" in sales by the end of 2011. I've already written about the popularity of smartphone apps before, but since then, the devices have become even more popular thanks to releases like Android and others.
A True "Family Plan" for Cell Phones
In light of the trouble cell phones can cause teenagers, families will need to take long hard looks at their cell phone "plans." No, I'm not talking about minutes or calling circles; I'm talking about a strategy.
It's understandable that some may simply want to throw up their hands, but there are several tactics parents can employ to help their teenager navigate the temptation and trouble that comes with sexting.
As always, we suggest asking straight-forward, but unassuming questions. For instance:
Do you know what sexting is?
Do you know anyone who does it?
What are some of the potential outcomes of this practice?
What guards do you have in place to help you avoid this issue?
How can I help?

The bottom line is that we must realize that all teens live in a sex-saturated world and those with capable mobile devices will probably face the sexting temptation at one time or another. No teenager is immune, though all of them can withstand the pressure if they have the support and training parents and youth workers can provide.
Let's do all that we can, now, so the teens we love don't become the next set of sexting stats.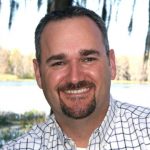 David R. Smith
David R. Smith is the author of several books including Christianity... It's Like This and speaks to parents and leaders across the U.S. David is a 15-year youth ministry veteran, now a senior pastor, who specializes in sharing the gospel, and equipping others do the same. David provides free resources to anyone who works with teenagers on his website, DavidRSmith.org David resides with his wife and son in Tampa, Florida.