If being a teenager wasn't difficult enough…enter prom season.
Long gone are the days of the simple, innocent dance reserved for high school juniors and seniors. Over the years, this annual event has undergone lots of evolution, putting pressure on everyone involved. For starters, the price tag is going (way) up. According to Visa, the average family will shell out roughly $1,139 for all the costs associated with prom this year.
That's a lot of pressure being put on parents, many of whom are still feeling the pinch of a weak economy. But they're not the only ones feeling the heat.
Because of something called "promposals," guys are under the gun, too. A promposal (the hybrid of "prom" and "proposal") is an elaborate invitation given to a girl by a guy who hopes to score a date for the dance. (Here is a poorly shot, student made promposal inspired by the music and moves of One Direction and here is a really clever and artistic one also set to the music of 1D.)
This new trend forces teenage boys to take cues from the by-gone era of chivalry in order to woo their lady loves…but there is a certain level of competition that goes along with it. Guys are no longer competing with classmates from their own school; because of YouTube and social media sites like Facebook, they can be challenged by young men from across the country, as well. In fact, this high school even ran a promposal competition with free prom tickets on the line.
But the grandiose invites may come with a few strings attached….
It's not like teenagers needed any more pressure to have sex – on prom night or any other night for that matter – but some family experts wonder if the rising price of prom and the "expected" creativity of promposals could put (even) more pressure on young people to have sex on prom night.
"Hey, he 'put out' for the flowers, limo, and dinner; I guess I have to 'put out' at the hotel later."
Proms are already viewed as a rite of passage by many young people, and sex is seen in much the same light. Given those views, it's little wonder why so many young people will seize prom as an opportunity to "take their relationship to the next level."
Unfortunately, parents know that the "next level" is usually the basement.
Releasing the Pressures of Prom
It's scary for many parents when we think of what's going on in the dark at a school dance. But how can we not overreact, and instead, interact with them about this common teenage rite of passage.
Let's acknowledge two realities that describe teenagers, in general: One, they don't sit around thinking about ways to ruin their lives (by having sex on prom night, for example). But two, they don't sit around thinking about consequences to their actions, either. As parents, we'd do well to give them a heads up about the temptations they may face during prom, and also help them forge a plan before prom begins. Here are a few ideas.
1.  Have "the" talk. You know which talk I'm talking about. Before prom hits, intentionally set aside some time to speak with your teenager about the pressures to have sex on prom night. Just because we know there may be the temptation to have sex doesn't mean they acknowledge it. Remember when you're talking about prom to "talk" instead of "lecture" or "threaten." The best way to engage them is with questions. Here are some to get you going:
Is dinner, flowers, and a ride in a limo a good trade for your body? In other words, is that all you're worth, or are you more valuable than that?

How does love play into your decision to have or not have sex? Is it OK to have sex with a person you love…or does love actually keep you from having sex with them because you want what's best for them

What are some of the possible consequences of having sex on prom night?
Or take a peek at our "Parenting Help" article on "Telling Teenagers the Explicit Truth about Sex."
2.  Help them plan a fun AND responsible night. Let's face it; many kids will choose "fun but reckless" over "lame but safe" any day. You need to point out that fun doesn't have to be foolish any more than safe has to be lame. There are lots of ways kids can have a blast on prom night without jeopardizing their health, their conscience, or their future. Help them plan an unforgettable night that is also regret-free.  Maybe the church youth ministry could host a really cool after-party at a movie theater. Maybe they could go to a putt-putt in their formal attire (which would make for some great pics). Maybe a pool party could be planned at the home of a responsible couple who would make sure the teens fill their time in appropriate ways. There are certainly more ideas, but hopefully these will get your wheels turning.
Finally, just remember, you don't have to be worried about prom if you're prepared for it. (We Floridians feel the same way about hurricanes.) Just make sure your teenagers know what they could be up against, and arm them with some ides to alleviate the pressure of having sex on prom night. That way, their prom will be a night of great memories, not constant regrets.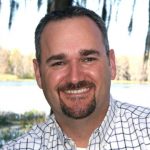 David R. Smith
David R. Smith is the author of several books including Christianity... It's Like This and speaks to parents and leaders across the U.S. David is a 15-year youth ministry veteran, now a senior pastor, who specializes in sharing the gospel, and equipping others do the same. David provides free resources to anyone who works with teenagers on his website, DavidRSmith.org David resides with his wife and son in Tampa, Florida.